Trustees
The RWA is a Registered Charity (1070163) and Company Limited by Guarantee (3567088), and is Governed by a Board of Trustees.
Kathy Curling, Chair of Trustees 2020 - 2023
The RWA (Royal West of England Academy) wishes to express its thanks and gratitude to Kathy Curling who has recently stepped down as Chair of the Board of Trustees following completion of her term of office.
Kathy took up the role of Chair in March 2020 just as the UK entered its first Covid-19 lockdown. Since then, she has not only steered the organisation through one of the most challenging phases in its history but also led the RWA through the most significant capital project in over a century; the National Lottery Heritage Fund supported "Light and Inspiration" project, completed in May 2021.
Kathy's background in town planning and business development made her the ideal person to chair the RWA through this ambitious project. The success of the transformation of this landmark grade II*  listed building into a vibrant community asset is in no small part due to her outstanding leadership.
The RWA is now seeking an exceptional individual to chair the board through the next exciting phase of its development. That search will be coordinated by Acting Chair John Vasey, and a role description can be found at the bottom of this page of the website.
To express an interest in the role of Chair, please email John Vasey at chair@rwa.org.uk, or for further information about the RWA, please contact RWA Director Alison Bevan at alison.bevan@rwa.org.uk 
Our current Trustees are:
John Vasey (Interim Chair)
Formerly a Partner and Head of Dispute Resolution at Meade King, John played a key role on the RWA's Capital Project Board, using his skills as a commercial and construction law specialist to help to steer the £4.6M Light & Inspiration capital project. He joined the RWA Board in 2020 and took on the role of Interim Chair in 2023.
Louise Brown
An MCIPD qualified HR professional with a current focus on HR Transformation who is conscientious and pragmatic. Drawing from experience during post-graduate study and previous roles in generalist HR, HR operations and HR transformation, demonstrates excellent organisational skills and the ability to use initiative to ensure success is achieved. An effective communicator with excellent problem solving and analytical skills.
Dallas Collins VPRWA (Academician)
Dallas joined the RWA in 2016 as an Artist Network member and was elected as an Academician and Council Member of the RWA in 2018, the year he was also selected as a member of the Royal Society of Sculptors. Dallas studied Sculpture at the Royal College of Art from 1999-2001 and lectured in bronze casting and sculpture in Chelsea, London, Bristol and Cardiff. He has had numerous exhibitions and shows throughout the UK and abroad, including the USA. Dallas was shortlisted for the Jerwood Sculpture Prize in 2007 and in 2010 helped set up an artist's collective that was shortlisted to represent Wales at the 54th Venice Biennale. Dallas joined the Board of Trustees in 2020. He now lives in South Gloucestershire and works from his studio in Bristol. 
Michael Perry (Honorary Treasurer)
Michael has worked for a number of multi-national UK and US stock exchange listed organisations and professional services firms in audit, risk management and finance functional leadership roles. He has worked with Board and Executive management at all levels of these organisations, all of which were undergoing significant change. Through these roles he has provided challenge and support and has also led key initiatives and projects.  He left full-time employment in September 2020 to set up his own consulting business, but also to find time to pursue voluntary roles and, in addition to his role with the Royal West of England Academy, he is the Trustee Treasurer for a South West based cancer charity (It's in the Bag) and Finance Chair Trustee for a multi academy trust (Futura Learning Partnership).
Fiona Robinson PRWA (Academicians' President)
Fiona Robinson MA RA PRWA HRSA is an artist, writer and curator. She has been a Royal West of England Academician since 2013 and was elected president in 2019. She is Chair of the Academicians Council.  
She co-curated the contemporary element of Strange Worlds: The Vision of Angela Carter at the RWA December 2016 - March 2017. She also curated Sawdust and Sequins: The Art of the Circus at the RWA, March - June 2018.
She was awarded the RWA Drawing Prize at the RWA Open Exhibition in 2011; was a prizewinner in the 4th International Biennale of Drawing in Sydney in 2007 and won the University of Bath Painting Prize the same year. 
Her work is held in major collections including the British Museum London, The Fitzwilliam Museum Cambridge and The Ballinglen Museum of Contemporary Art, Rep of Ireland. She writes extensively about contemporary art in exhibition catalogues and arts journals.
James Russell (Chair of Programme Committee)
Best-known as curator of the blockbuster 2015 exhibition 'Ravilious' at Dulwich Picture Gallery, James has worked with museums and galleries around Britain and in 2018 curated 'In Relation: Nine Couples who Transformed Modern British Art' at the RWA. Having studied History at Cambridge he spent a number of years selling paintings and sculpture in Santa Fe, New Mexico, and retains a keen interest in the commercial art world. He lives in Bristol. 
Junior Sheikh (Trustee Safeguarding Lead)
Junior is CEO and co-founder of the prestigious MTM Awards, which celebrates the excellence and achievements of small, medium businesses and grass root communities, and has become the South West's premier Asian, Black & Ethnic Communities event engaging over 4000, with over 4500 nominees and having had over 135,000 people voting online since inception in 2012. A key focus is building bridges and creating awareness of the importance of diversity, and celebrating excellence and achievements of our rich and diverse communities. Junior joined the Board in 2019. 
Hamish Young (Academician)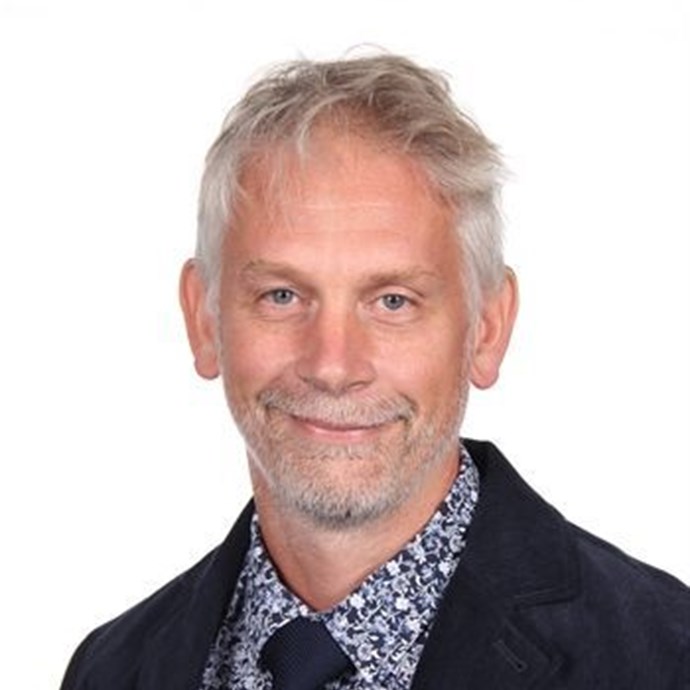 Hamish is a an award winning artist, author, experienced art teacher and educational leader, currently Head of Art at Trinity Academy, who is also qualified to teach mathematics and computer science. Hamish studied Sculpture at the Royal College of Art, became a RWA Academician in 2021 and a member of the Royal Society of Sculptors in 2022. His work is held in the Victoria & Albert Museum collection as well as private collections in the UK and Switzerland. He joined the board in 2023.
Board Recruitment
The RWA Board of Trustees consists of individuals with a range of skills and knowledge from different spheres, alongside representatives of our Academicians (our artists' body), and together they have legal responsibility for the governance of our Charity.  
Our priority is to gather a cohort of people with varied thought, skills and backgrounds, who each share our values* while bringing fresh perspectives to help us to be environmentally, socially and financially sustainable at a pivotal moment in our history.
We are committed to widening the diversity of our Board to ensure that our organisation truly represents the varied communities and individuals it serves, as well as harnessing the expertise and networks that will help us to survive and thrive as an independent Charity which receives less than 1.5% of its funding from the public purse.
Whilst spaces on the Board are limited, we are keen to widen representation through committees and advisory roles.  We particularly welcome those who can help us to gain fresh insight into how we can make our outstanding building, and the creative activities we offer across Bristol, more accessible for people of all ages and backgrounds, including those with physical and mental wellbeing challenges. 
If you are interested in finding out more, please contact John Vasey, Interim Chair of Trustees, at chair@rwa.org.uk, ideally including your CV and a brief covering email or letter outlining what you feel you can contribute.  Thank you for your interest.
*Our values are:
Being welcoming
Championing equality
Inspiring creativity
Nurturing talent
Stimulating, not alienating
Fostering mindfulness
Enhancing wellbeing
The RWA is a Registered Charity (1070163) and Company Limited by Guarantee (03567088) and its Governing Body is its Board of Trustees.  The remit of the Charity is "to advance the education of the public in the fine arts and in particular to promote the appreciation and practice of the fine arts and to encourage and develop talent in fine art."
PDF Downloads
RWA Chair of Trustees role description 2023