Our Heritage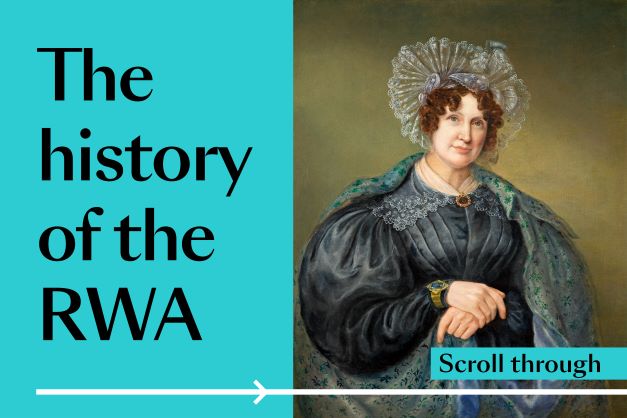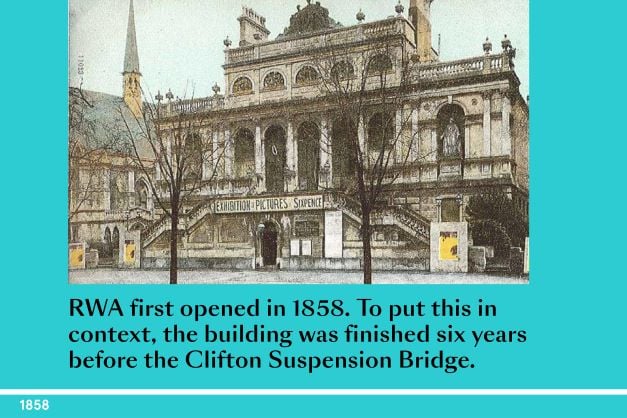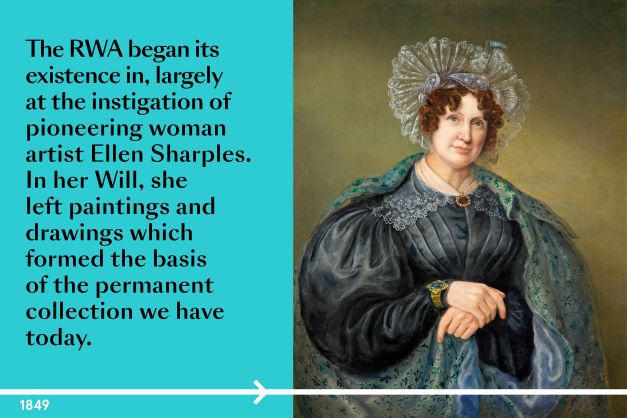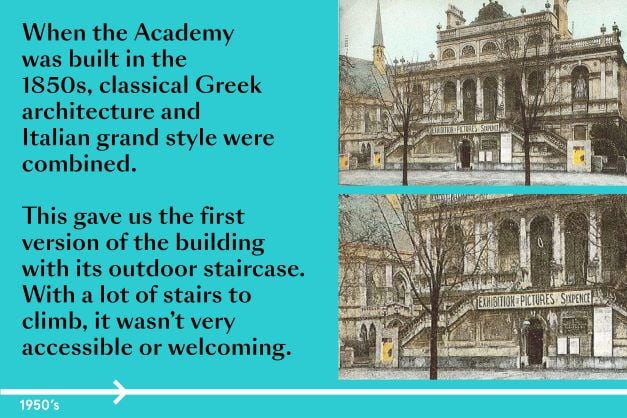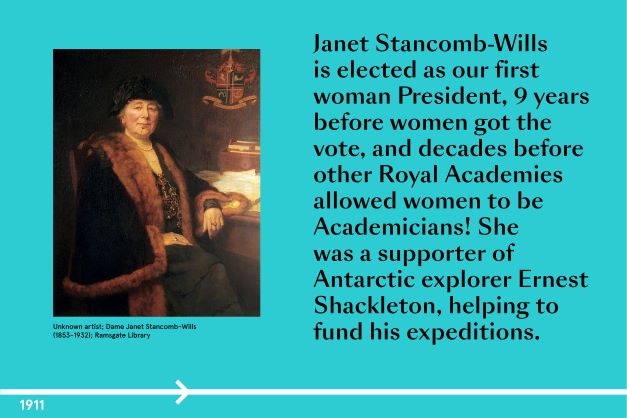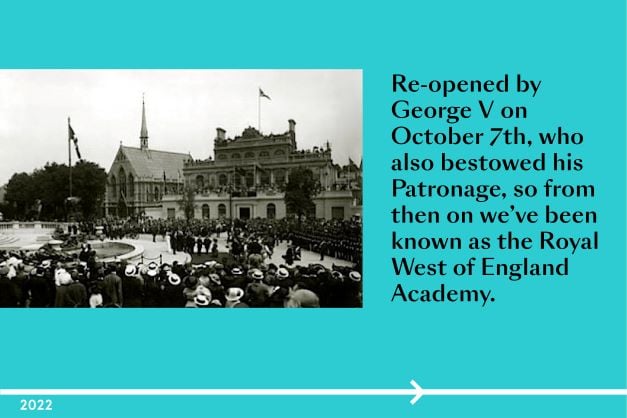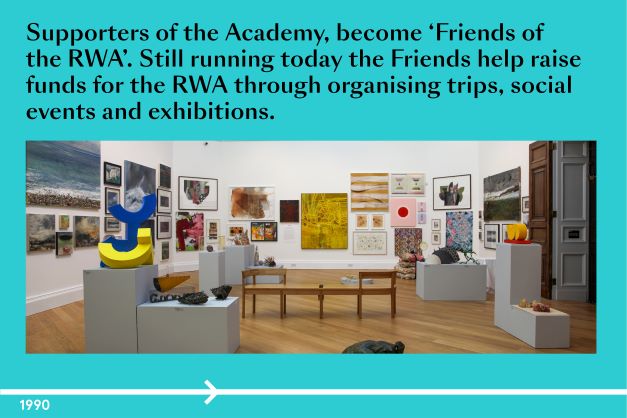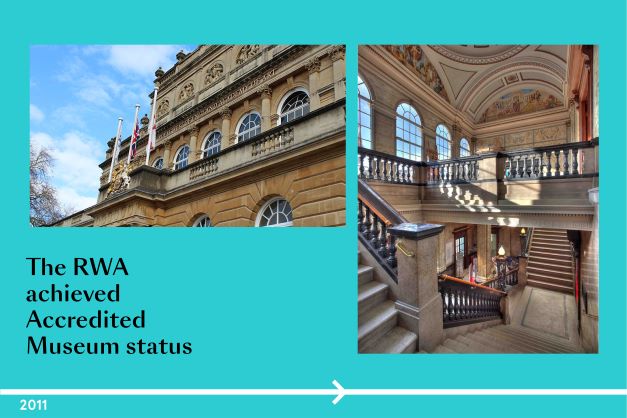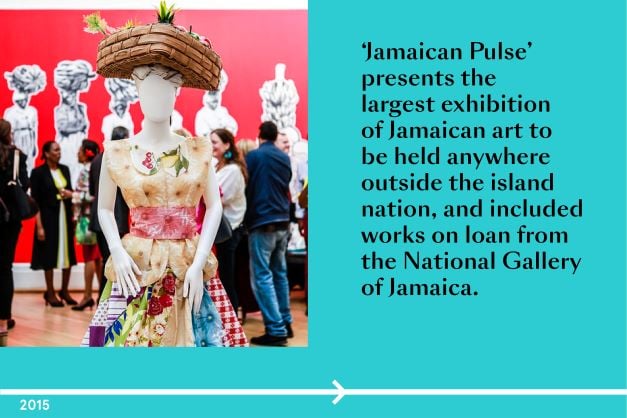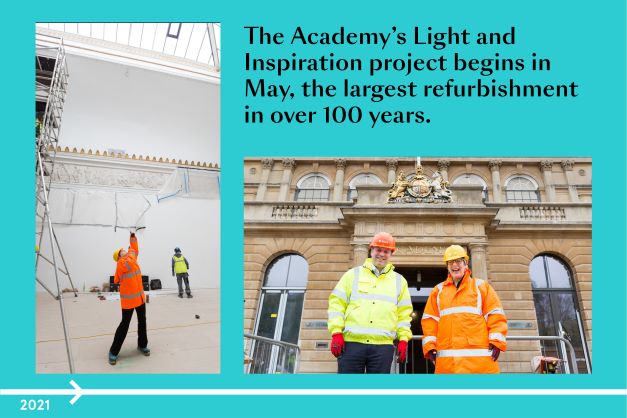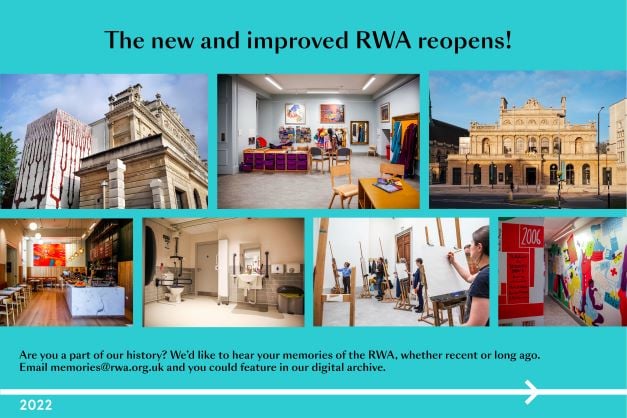 The RWA began its existence in 1844, when - largely at the instigation of pioneering woman artist Ellen Sharples (1769–1849) - the Bristol Academy for the Promotion of Fine Arts was founded. 
Discover an overview of our history with the timeline above, and for more information use navigation menu on the right to learn more about the people who made the RWA, our grade II* listed building, exhibitions, Art School and fantastic facts about our heritage. 
Heritage Mural by Illustrator Dave Bain
Upon our reopening in 2022, illustrator Dave Bain created our Heritage Mural on our lower ground floor. This ginormous painting is filled colourful characters and fun facts capturing the RWA's history. Watch the videos below to see how the Heritage Mural came to life.