Become a Patron
By becoming a Patron you will be able to share your passion for art through a close relationship with the RWA and its Academicians.
 
The support of Patrons is vital in enabling us to fulfil our role as a regional centre for excellence in the visual arts and continue to showcase exceptional talent and bring the best of British and international art to Bristol. It also enables us to deliver life-enhancing creative engagement to some of the most under-served communities across the city.
In return, we offer a range of exclusive opportunities and events.  An outline of some of our 2023 events is included below. 
How to join
Join our Patrons here, with the option to pay monthly if more convenient.
Bronze Patrons
£300 a year  (joint Bronze Patron - £450 a year)
Free unlimited entry to all exhibitions; invitations to exhibition previews and to occasional exclusive Patrons' events; priority booking for artists' talks, lectures and events; invitation to the annual Patrons Lunch (additional cost may apply) – a chance to meet the President, Chair and Director in an informal and convivial environment.
Silver Patrons
£1,000 a year.  Silver includes all the benefits for Bronze plus:
Free admission and preview invitations for you and up to two guests; invitation to an exclusive viewing of each exhibition in advance of general opening; out-of-hours and/or behind-the-scenes access by arrangement; opportunities for exclusive visits including to Academicians' studios
Gold Patrons
From £2,500 a year.  Gold includes all the benefits for Silver plus:
A personal tour of each major exhibition, if wished, led by the Director and/or exhibition curator for Patron and up to three guests; special booking rates for private functions in the galleries; acknowledgement in any accompanying exhibition publications (complimentary copy provided); access to expert curatorial advice on preventive conservation measures for artworks you own.
All levels of membership comprise an element of benefits representing the cost to the RWA, along with a donation to the charity.  The benefits can be purchased separately at this price.  Any amounts given over and above this level are given freely as a donation and are eligible for Gift Aid.
If you would like a private discussion about becoming a Patron or Benefactor, please contact Alison Bevan, Director on 0117 906 7603 or Kate Foster, Head of Development on 0117 973 0938.
We are grateful to our current Patrons for their generous support:
GOLD
Linda & Russ Carr Hon RWA
The Kenny family
Andrew & Anne Nisbet
Peter Stoppard OBE, Hon RWA
John & Kimberly Vasey
Joanna & Charles Wyld
SILVER
Simon and Ruth Baker
Keith & Gill Bonham
Kathy & Chris Curling
Jill & Colin Dunmore
Lisa & Pes Freeland
Kathleen & Professor Paul Gough RWA MA(RCA) PHD FRSA
Iain Gray
The Hughes Family
Timothy & Judith Lockwood Jones
Effie & Michael Romain
Geoff & Jenny Sharman
Sir James & Lady Tidmarsh
Charlotte Waelde
BRONZE
Yvonne Ashton
John Bedford
Norman and Vivien Biddle
Nancy Chambers
Timothy Chambers OBE VR
Jerry & Annette Cowhig
Maria Crayton
Edward & Maire Cussen
Ann & Bryan Fawcett
Sian Flynn
John & Heather Frenkel
Tony Gordon
Martin & Jane Griffiths
Steven Hall
Ajith Jayawickrema
Cameron & Ros Kennedy
Ian Learner
Caroline Lucas
Dr Fergus Macbeth
Matthew Maneely
Bridget McCrum RWA
Chris & Cate Mitchell
Carole & Andrew Nicholls
Jenny Russell
Mary & John Prior
Nicola Prosser
Simon Quadrat PPRWA
Sebastian Roiz de S'a
Dee Smart Hon RWA
Professor Derek Smith
Gill & Guy Stobart
Georgia & Ben Tivadar
Philip Walker
Helen & Peter Wilde
Hilary Williams
Veronica Northam & The Joan Hawkins Trust
Andrew & Rosemarie Yates

And those who wish to remain anonymous 
Cost of benefits:
Bronze Single (£50, donation £250)
Bronze Joint (£85, donation £365)
Silver (£150, donation £850)
Gold (£300, donation £2,200) 
PDF Downloads
RWA Light & Inspiration Impact Report
Related
Find out how you can make a difference by making a donation towards the project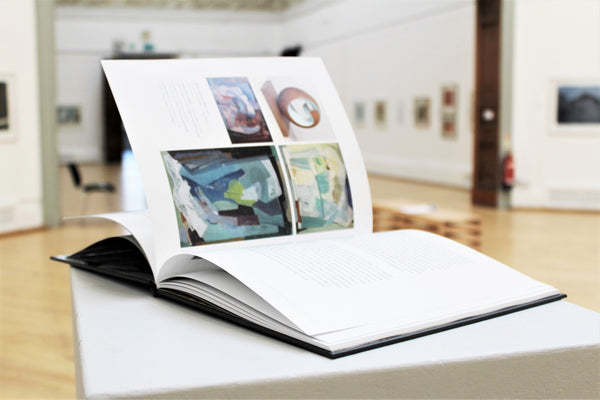 Your Support is Vital.  As an independent charity, the uncertainty ahead is a huge worry for those who work with us. Your...