Support Us
Browse our courses and workshops
The RWA Annual Art Pass is your passport to a year of art for just £15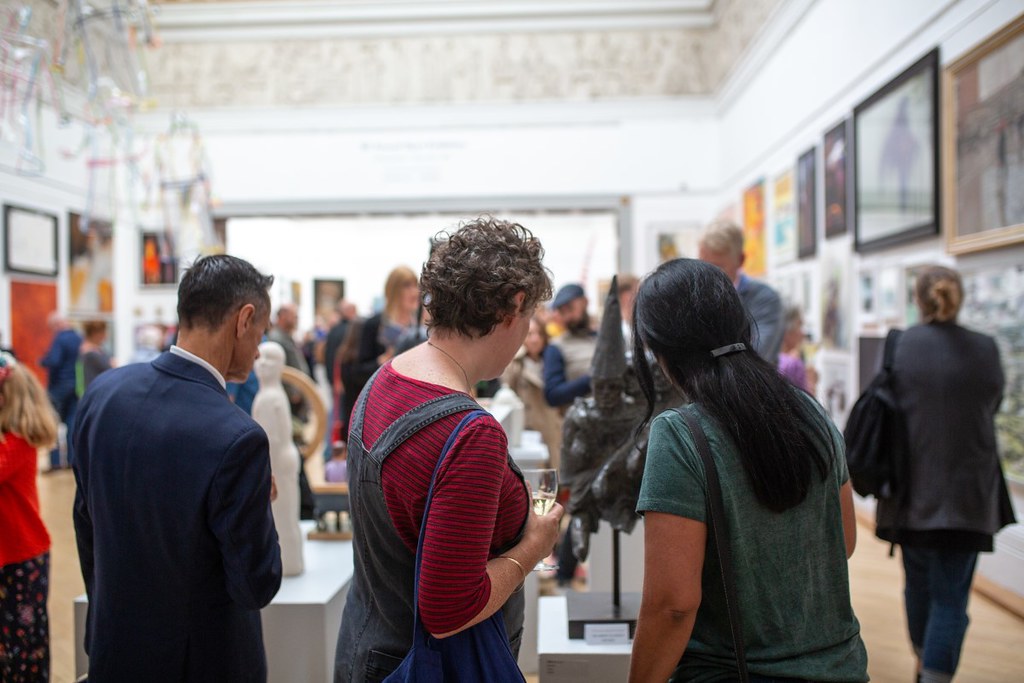 Join the Friends of the RWA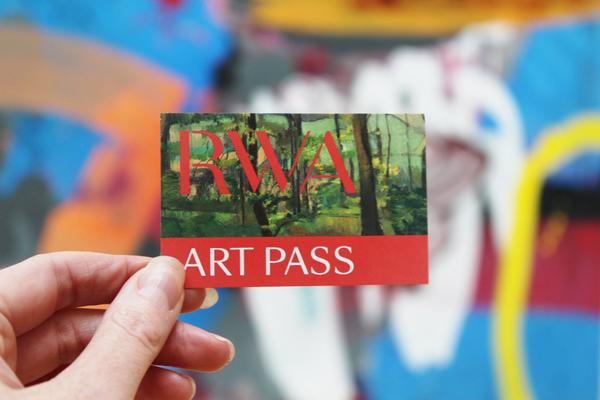 As an independent charity with very limited unrestricted reserves, we rely on ticket sales and commercial income for survival. 
Additional support, whether through buying art, memberships, courses or workshops, or for bidding for one of the fantastic prizes or opportunities in our current fundraising auction will make all the difference. Thank you for your support.
Fundraising Auction
To enable us to continue our work to light up lives with art we're holding a fundraising auction with some unique items and opportunities, all generously donated to help our Charity deliver its mission. Visit the Online Fundraising Auction to see the prizes available to bid for, and read more about the work this will be supporting.
The online auction will end on Wednesday 15 June at midnight, with the live event taking place at our Dinner with Grayson event on Thursday 16 June.
Join the Friends
Friends' memberships make the perfect gift. Enjoy world-class exhibitions and join a thriving community offering events and benefits for artists, culture vultures and art lovers in Bristol and beyond. Find out more about Friends of the RWA. 
Courses and Workshops
Browse our courses and workshops suitable for all creative abilities. We offer a wide range of classes in-person at Hamilton House and online via Zoom - there is something for everyone! Browse RWA Drawing School classes.
Buy an Art Pass
A passport to a year of art at Bristol's oldest art gallery. The Art Pass offers unlimited access to any of the RWA's world-class exhibitions. Art Passes purchased between November 2021 and April 2022 will be valid until the end of April 2023 to accommodate for the closure period before the RWA reopens in May 2022. Buy an Art Pass.
Buy Gift Vouchers
Give the gift of choice with an RWA Gift Voucher. Vouchers can be redeemed against exhibition entry, items from the shop, memberships, art passes, artworks and Drawing School classes. The email confirmation can be printed off and put into a card for your loved one. Buy a Gift Voucher.
Light and Inspiration Project
Thanks to the National Lottery Heritage Fund and generous supporters, we have recently completed our £4.1 million renovation project to improve our beautiful building and community activities so that we can continue to enrich lives, nurture talent and inspire creativity for all.
What will the Light and Inspiration Appeal achieve?
Make urgent repairs to save the RWA's Grade II* listed galleries from catastrophic failure.
Bring world-class art and exhibitions to Bristol, attracting 40% more visitors and community users to the RWA.
Extend RWA's celebrated community and wellbeing programmes so more vulnerable and isolated people can find enjoyment through art and creativity.
Deliver a step-change in financial and environmental sustainability.
 "Without this project there is a real risk the RWA would have to close its doors."  Alison Bevan, RWA Director 
How will the £4.1 million project secure the future of the RWA?
Replace the original sky-light windows above the main galleries with new thermally-insulated lanterns, enabling the world's finest artworks to be seen in Bristol's stunning, purpose-built gallery
Mitigate extreme temperatures, from sweltering summer heat to icy cold, vastly improving the experience for visitors and volunteers
Upgrade the building to improve energy efficiency and reduce costs, including a new air source heat pump and under floor heating throughout the galleries
Sensitively remodel the façade, with new entrances and lighting to engage more visitors and create a truly welcoming environment
Transform the forecourt into a vibrant outdoor creative, social events space
Build a new, much larger lift on the side of the building, improving access for all of our visitors as well as enabling us to easily transport largescale artworks to the first floor
Enlarge the cafe, retail and greeting spaces to be warm and inviting
Introduce advanced technology for on-site marketing and e-commerce
Invest in more community exhibitions and learning programmes, starting with exciting plans during the period when the galleries will be closed for repair.
"In our 175-year history, tens of thousands of people have exhibited their work here, from famous artists – ranging from Turner to Turner Prize Winners – to emerging artists and school children. The RWA's Light and Inspiration Appeal will ensure future generations can see world-class artworks, be inspired and encouraged to explore their own creativity." Stewart Geddes, Past RWA President
To find out about supporting this appeal please click here.
To find out who has supported the appeal to date please click here