Volunteer with us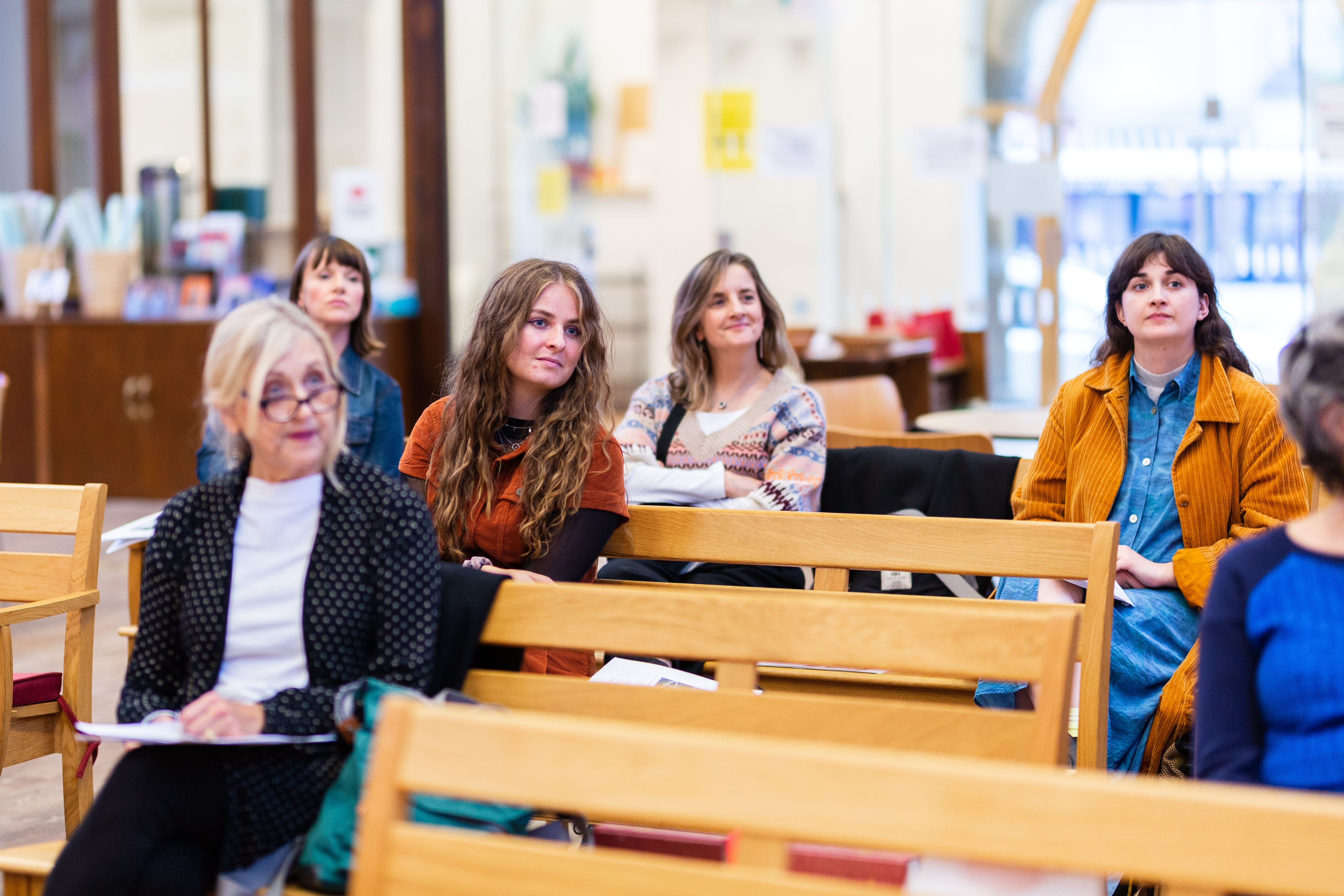 Volunteer briefing at the off-site exhibition 'The RWA Collection - Our Heritage, Our Future'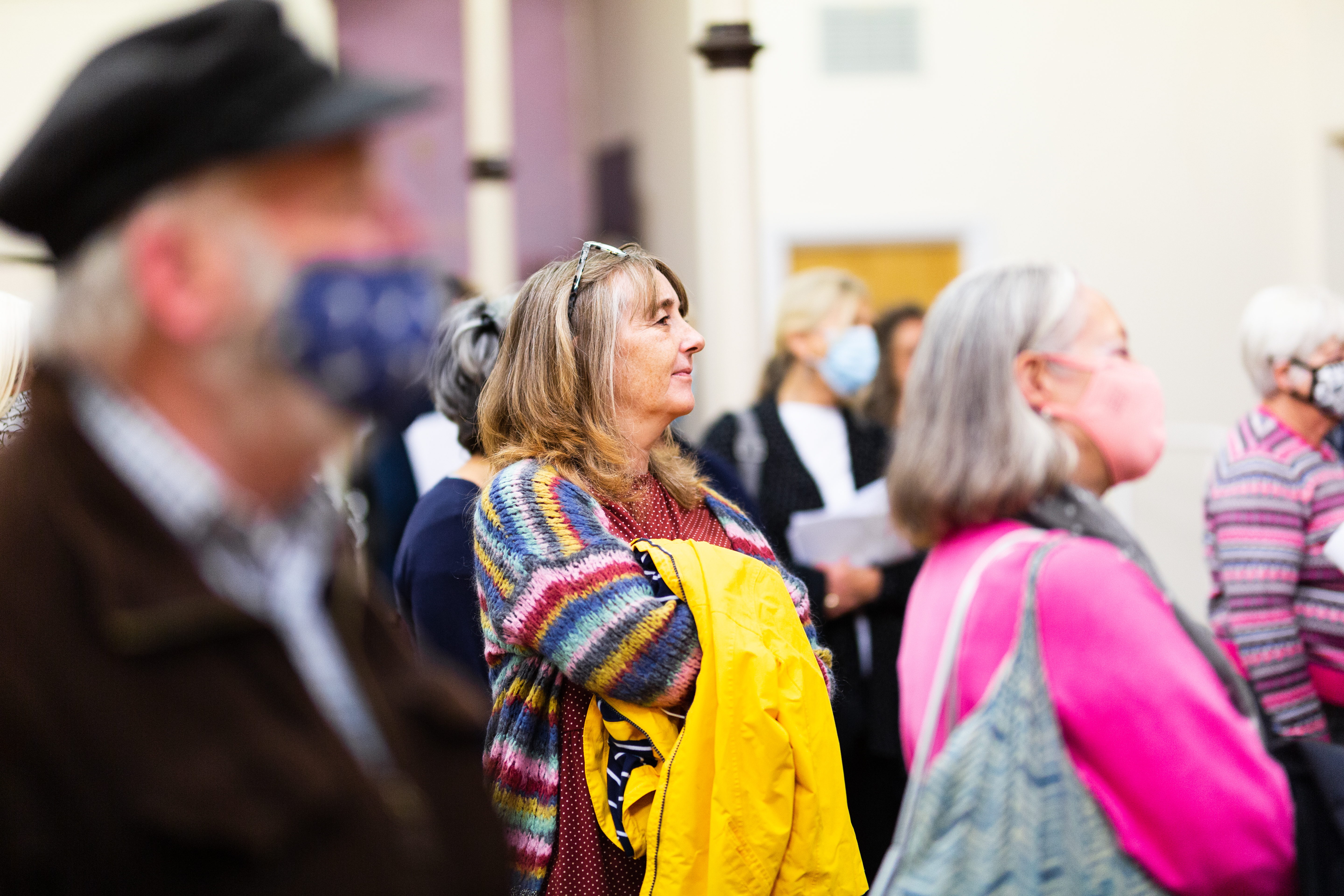 Volunteer briefing at the off-site exhibition 'The RWA Collection - Our Heritage, Our Future'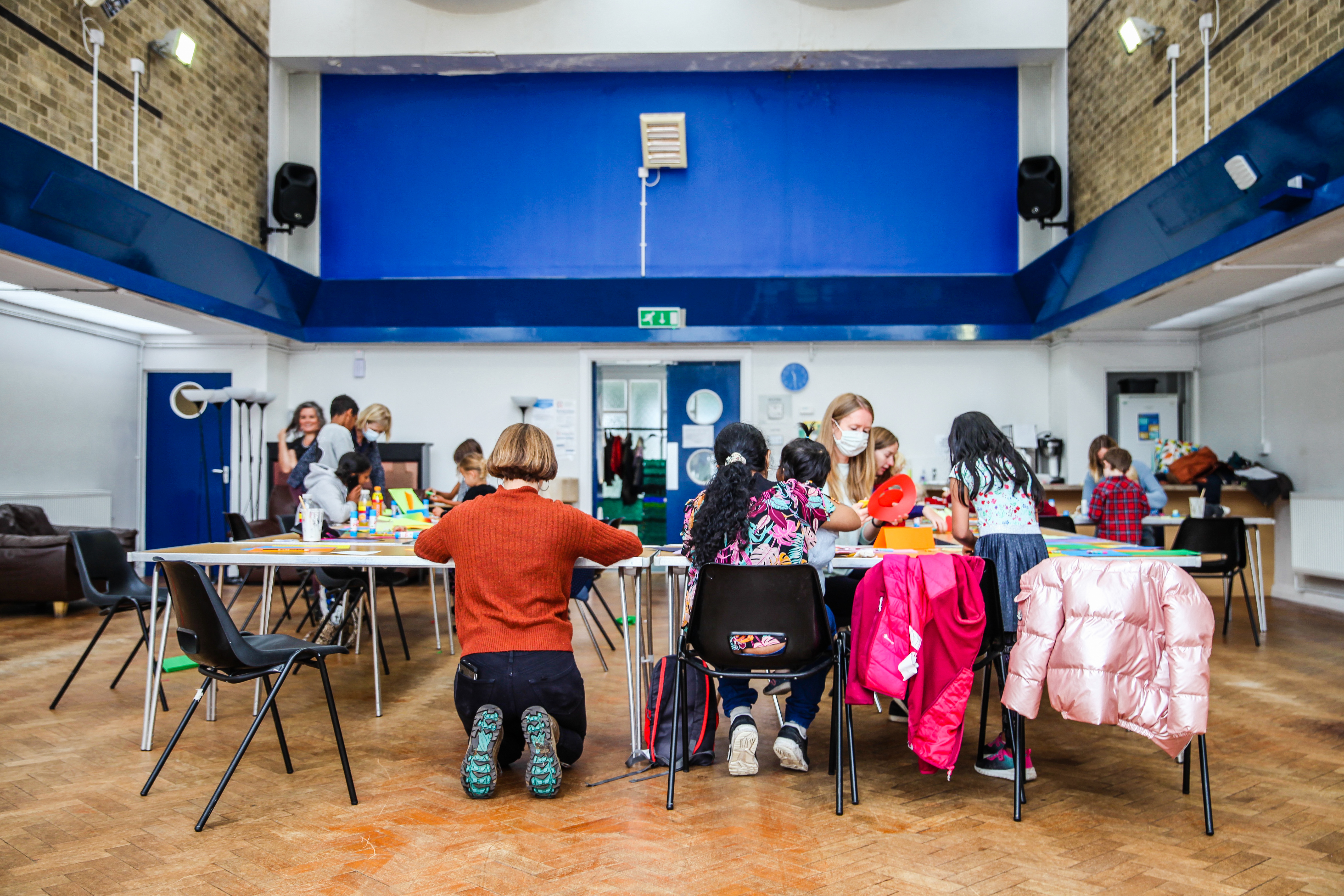 A Family Learning Volunteer assisting at 'Scribble and Sketch', a family art workshop at Faithspace in Redcliffe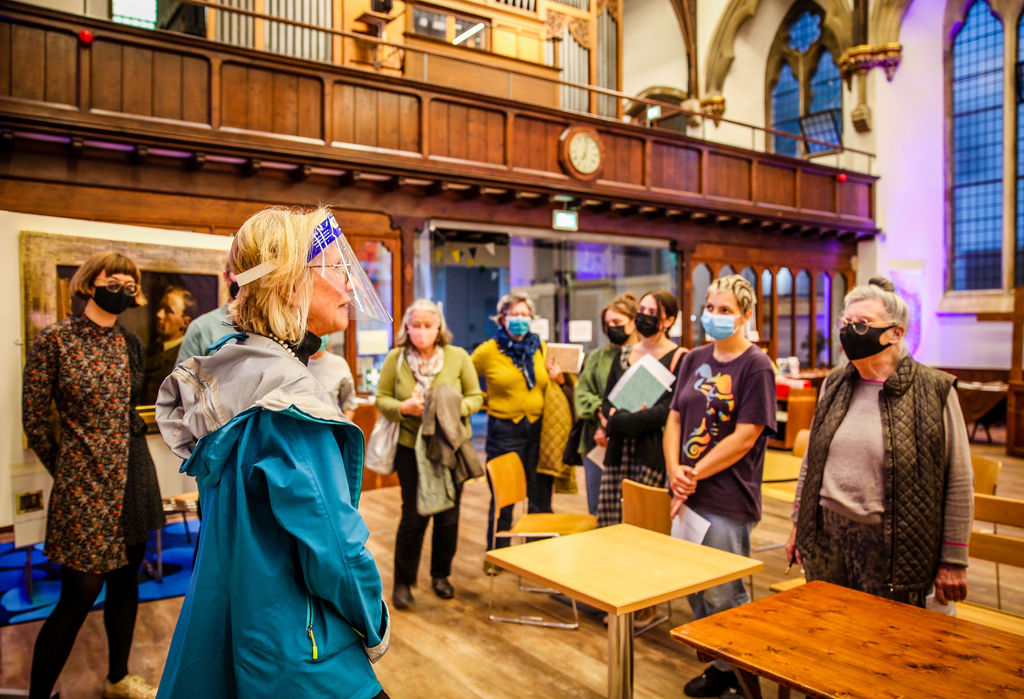 Volunteer briefing at the off-site exhibition 'The RWA Collection - Our Heritage, Our Future'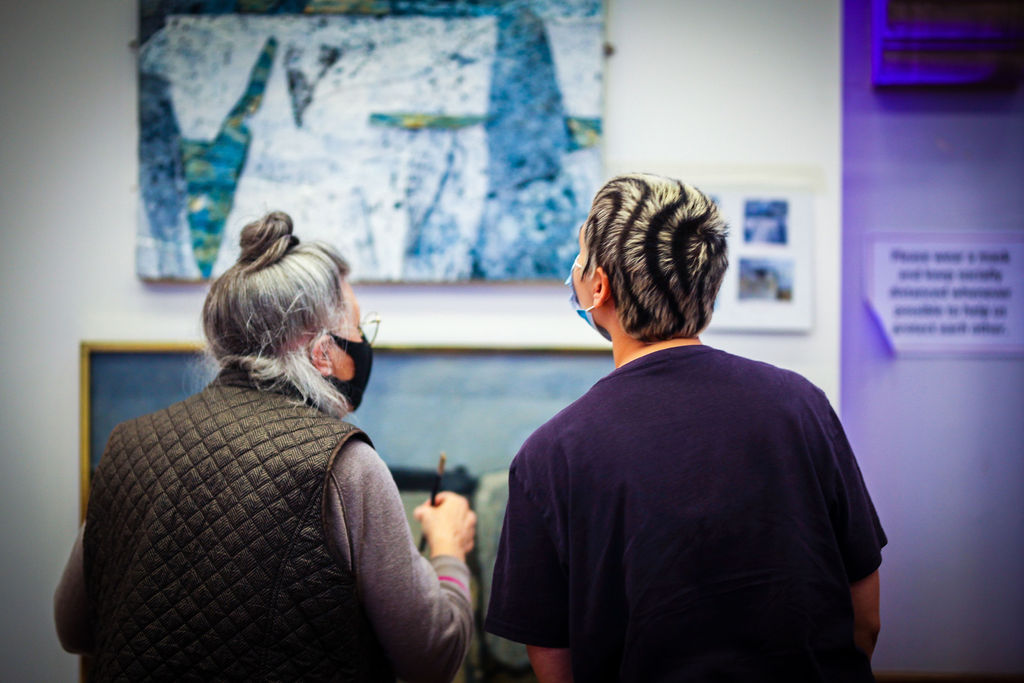 Volunteer briefing at the off-site exhibition 'The RWA Collection - Our Heritage, Our Future'
Volunteer briefing at the off-site exhibition 'The RWA Collection - Our Heritage, Our Future'
Make connections, meet like-minded people, learn something new. Be part of a thriving creative community at the heart of the South West. 
So much of what we do is thanks to our dedicated team of volunteers. From taking care of our visitors, to assisting our workshop leaders, every single volunteer makes a valuable difference to the RWA.  
We are committed to prioritising our volunteers' wellbeing and recognise the joy of taking part in engaging, flexible opportunities. If you love art, want to make a difference in your community and be part of a team who will uplift and support you, then volunteering with us could be for you. 
The RWA is an important part of my life and it plays a really important part in the life of Bristol.
Our opportunities are open to people aged 16 and over*, from all backgrounds and experience levels, including those with additional support needs. We particularly encourage applications from people of Black, Asian and other UK minority communities as these groups are currently under-represented in the cultural sector. 
As a valued member of our team you will: 
Be invited to regular volunteer social events

 

Be invited to attend Volunteer Forums 

 
Receive discount on RWA Drawing School classes

 

Be reimbursed for travel expenses directly linked to Light and Inspiration Project activities
It was an unforgettable experience for me during the time I volunteered at the RWA.
How do I get involved?
As the RWA is currently undergoing major refurbishment, we have had to reduce the number of opportunities we can offer. Applications are currently closed, but we look forward to welcoming new volunteers in the spring.

Follow our social media accounts or sign up for our newsletter at the bottom of this page to find out when we are open for applications again.


What happens next?
Once you have signed up, you can register your interest in a specific opportunity and tell us why you want to get involved. You will be invited to an induction and following that, you will be granted access to our full range of opportunities and can sign up for your first volunteering session. We will make sure you are fully trained and pair you up with a volunteer buddy to help get you started.  
You can contact Ellika Larsson, Volunteer Co-ordinator at volunteer@rwa.org.uk with any questions.
We look forward to having you on the team!
*If you are under 16 and are interested in doing some work experience with us, please contact our Learning and Participation Manager at helen.jacobs@rwa.org.uk 
PDF Downloads
Volunteer Role Description
Related
Experience art exhibitions, events and Drawing School classes at Bristol's oldest art gallery - taking place off site until early...