Volunteers' Week 2017 - Meet Volunteer Simon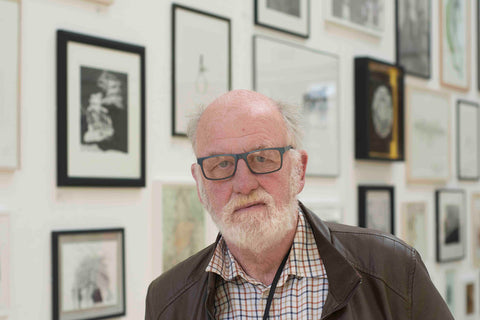 For #VolunteersWeek2017 Volunteer Coordinator Sarah Parkes interviewed seven of the RWA's wonderful volunteers.
Meet Simon Holmes!
How long have you been a volunteer at the RWA?
I started with the Friends of the RWA "meet and greet" scheme in, I think, about 2011, and joined the volunteers when the RWA took over volunteers from the Friends in about 2013.
What do you enjoy most about volunteering at the RWA?
Talking to visitors, and hand back after the Annual Open Exhibition.
What has been your favourite RWA exhibition?
The Open is always my favourite.
Who is your favourite artist of all time?
Vermeer. However I respond most to Peter Lanyon and Ivor Hitchens.
What is your favourite thing to do or place to go in Bristol?
The Merchants Arms. The Cathedral.
And lastly, what do you do when you are not volunteering at the RWA?
Paint, act, read with children, country walks, churchwarden.
Follow #VolunteersWeek2017 and @RWABristol on Twitter to keep up with the campaign!
Find out more about joining the RWA as a volunteer!
Simon was photographed by talented volunteer Mike Hale. Mike's Volunteer Project is aiming to explore the variety of volunteering opportunities in Bristol. The longer aim is to also show the diversity of volunteers.