Volunteers' Week 2017 - Meet Volunteer Jenny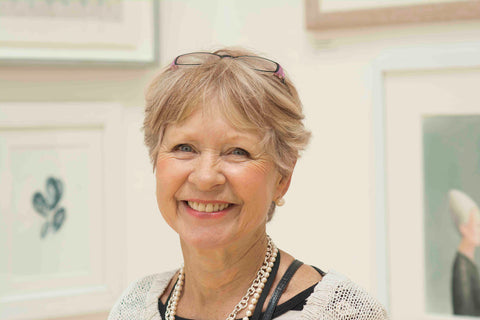 For #VolunteersWeek2017 Volunteer Coordinator Sarah Parkes interviewed seven of the RWA's wonderful volunteers.
Meet Jenny Haines!
How long have you been a volunteer at the RWA?
2.5 years.
What do you enjoy most about volunteering at the RWA?
The variety, the dynamic atmosphere, and the friendliness of colleagues.
What has been your favourite RWA exhibition?
The Open Exhibition 2016 – it was beautifully hung, and illustrated the amazing wealth of creative talent in Bristol.
Who is your favourite artist of all time?
Impossible just to name one! I love the architecture of Palladio and Norman Foster, the sculpture of Barbara Hepworth, Grayson Perry, the paintings of Picasso and The Nash Brothers, and the frescoes of Filippo Lippi for starters!!
What is your favourite thing to do or place to go in Bristol?
Cinemas and concerts, especially the NT live relays, and eating out with our family. The Ivy for a special birthday was a great success – a real treat!
And lastly, what do you do when you are not volunteering at the RWA?
I love to read, garden, and walk, and try to get to the major exhibitions in London, etc. I am a member of The Art Society (ex BDFAS) and The English Speaking Union in Bristol.
Follow #VolunteersWeek2017 and @RWABristol on Twitter to keep up with the campaign!
Find out more about joining the RWA as a volunteer!
Jenny was photographed by talented volunteer Mike Hale. Mike's Volunteer Project is aiming to explore the variety of volunteering opportunities in Bristol. The longer aim is to also show the diversity of volunteers.