Volunteers' Week 2017 - Meet Volunteer Angela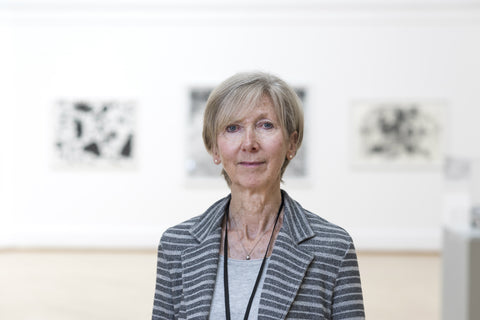 For #VolunteersWeek2017 Volunteer Coordinator Sarah Parkes interviewed seven of the RWA's wonderful volunteers.
Meet Angela Morris!
How long have you been a volunteer at the RWA?
About 5 years.
What do you enjoy most about volunteering at the RWA?
Chatting with visitors about the artworks
Talking to staff here who are all so enthusiastic and knowledgeable about their work – it's a real pleasure!
Spending time looking at the exhibitions – it's a luxury to have several hours each week to really look at the work.
What has been your favourite RWA exhibition?
I always enjoy the Open Exhibitions, but I particularly enjoyed the exhibition of the 'Wessex Artists' last year.
Who is your favourite artist of all time?
I'm a big fan of David Hockney – his total devotion to looking at the world and his constant experiments with techniques and processes, and also his wonderful drawing ability.
What is your favourite thing to do or place to go in Bristol?
I love the harbourside and walking around the new developments in the docks – the housing developments, cafes and restaurants, and amenities there. It's very exciting and has brought a great 'buzz' to the city.
And lastly, what do you do when you are not volunteering at the RWA?
Watch films, keep fit at the gym, play tennis and try and learn Italian.
Follow #VolunteersWeek2017 and @RWABristol on Twitter to keep up with the campaign!
Find out more about joining the RWA as a volunteer!
Angela was photographed by talented volunteer Mike Hale. Mike's Volunteer Project is aiming to explore the variety of volunteering opportunities in Bristol. The longer aim is to also show the diversity of volunteers.