Q+A with Honorary Academician Professor Alice Roberts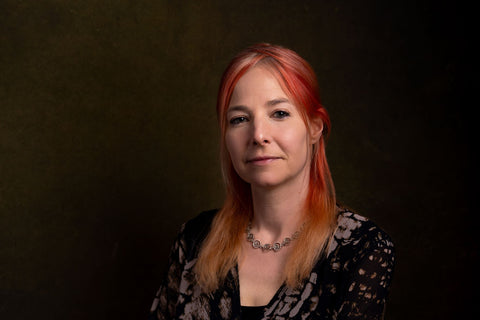 Professor Alice Roberts is a biological anthropologist,

author

and broadcaster. 

She

'

s

especially interested in the intersection between biology, archaeology and history and the interaction between humans and the environment through time.

 

Alice is also a keen artist - creating illustrations for her books and teaching as well as more creative pieces in pen and ink,

watercolour

and acrylic.

 At the end of 2022 Alice was made an honorary academician of the RWA. We caught up with Alice and found out how art informs her practice and what projects we can expect from her in 2023.
As an English biological anthropologist, biologist, broadcaster and author how does creativity and art play a part in your life, and how do you find time to be creative?
I've always loved drawing and painting, for as long as I can remember. Finding time for art can be tricky, but it's very good for wellbeing. I feel immensely calm when I'm making art - it feels like meditation. I do employ art in my professional life as a university professor too. I draw illustrations of the anatomy I teach medical students, and during the 2020 lockdown, I made embryology tutorials based on drawn and watercoloured images.  
You have strong links to Bristol throughout your personal and professional life, what do you love about the city?
I love the vibrant culture in Bristol -  with plenty of art in galleries as well as on buildings! We're also lucky to have great theatres, fantastic places to meet and eat, and lots of green space throughout the city. I love that you can stand right in the centre and see green hills in the distance. It's also easy to get out of the city and into open countryside - we're lucky to have swathes of Green Belt open fields and woodlands - great for walking. 
What does becoming an Honorary Academician of the RWA mean to you?
 I was over the moon to become an Honorary Academician. It means a huge amount to me. It's also encouraged me to make even more time for art in my life.  
Can you share any of your upcoming projects for the year or any aspirations for 2023?
I'm going to be filming another series of Digging for Britain very soon - this will be series 11. I love making this series - sharing great, fresh archaeology with television viewers. I spend a lot of my summer travelling around the country, visiting different archaeological excavations.  I also have a couple of upcoming series on Channel 4 - Fortress Britain and Ancient Egypt by Train - which includes some sketching of ancient temple sites! 
And I've just finished another book on burial archaeology, Crypt - the third in a trilogy that already includes Ancestors and Buried. That will be coming out in the Autumn of 2023.  
I'm determined to make more art in 2023. And I have started selling some of my prints, too. 
Photo: Dave Stevens