Interview with new Academician Giles Penny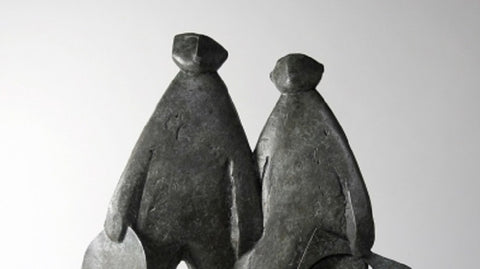 We caught up with newly-elected Academician Giles Penny, who answered a few quickfire questions about his current practice, dream project and artistic influences.
RWA: What are you working on at the moment?
Giles Penny: Drawings for a new series of screen prints.
RWA: Where do you find inspiration?
GP: Inspiration comes from observing people and things around me and how things and people are interconnected.
RWA: What does the RWA mean to you?
GP: The RWA is a life-raft in the isolated world of studio practice.
RWA: What would be your dream project?
GP: To spring clean the workshop.
RWA: Who is your hero?
GP: I have no heroes as such but am inspired by Agnus Martin - 'a most truthful artist' - and Manzu, who delivers an honest rendition of his world.
RWA: What is the best piece of advice you have ever been given?
GP: 'Keep it simple.'
RWA: If you weren't an artist, what would you be?
GP: A gardener, with a shed full of tools.
RWA: If you could own any piece of artwork which would it be?
GP: A painting by Howard Hodgkin.
If you are interested in becoming an RWA Academician, the deadline for applications for 2017 is Wednesday 1 March. Please contact our Membership Administrator Jess Kirkby for more information, or visit this page of our website.