Creative Thinking: Creative Working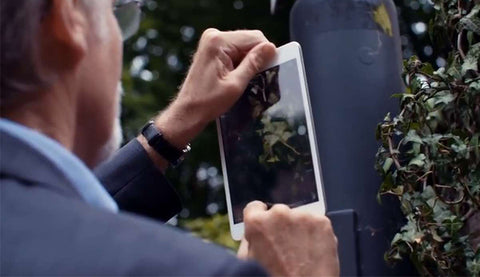 "Every child is an artist. The problem is how to remain an artist when we grow up" - Pablo Picasso
We often associate creativity with our early learning years when we are encouraged to understand and describe our world as it takes shape in our body and minds. Sir Ken Robinson, in his landmark TED talk, defined creativity as "the process of having original ideas that have value." His challenge was directed at systems that marginalise creativity as a skill.
In the last 10 years this has changed. There has been much research and debate on the importance of creativity in a leader's portfolio of skills. In 2010 IBM's Global CEO Study, which surveyed more than 1,500 chief executive officers from 60 countries and 33 industries worldwide, concluded that creativity was the most important leadership quality for success in business, competing with competencies such as integrity and global thinking. In 2016 World Economic Forum research into the future of jobs included creativity in the top 3 skills for the 4th Industrial Revolution.
In 2017, Forbes published an interesting article highlighting that "Millennials prefer organizations with flexible, creative work environments where they can be productive, motivated and make a measurable impact".
This leads us to the question: how do leaders reconnect with their instinctive creative talents and learn from the disciplines of an experienced artist? The Team at the Royal West of England Academy of Art, better known as the RWA, have teamed up with Philippa Hale and Alison Moran from Open Limits to create a workshop that does exactly that. Called Creative thinking: Creative working, it has developed a cross-discipline exchange of creative working practices with RWA artist Academicians, world-class organisational development experts and groups of corporate leaders and managers. The intention is to provide a space for people to learn, to take an artist's approach to visualising a problem, explore holistic thinking in finding a solution, take design risks and feel inspired to express their unique leadership approach.
"Creativity is the depth of honesty you express towards your possibility" - Paramahamsa Nithyananda
Part of leadership is bringing a group of individuals together to form a team that will dynamically work together. In 2012, a further study by IBM highlighted that executives expect their successful employees to be "collaborative, communicative, flexible and creative."
A strong element of the Creative thinking: Creative working experiential workshop is finding the balance between self-expression and collaborating with other skilled individuals. Participants explore team-work, creative conflict management and take advantage of peer reviews to grow and become open to constructive failure. As with any artist's journey to perfect their work, fear, doubt and uncertainty can be blocks to creativity. These are addressed in ways that participants find honest, thought provoking and helpful.
"Creativity comes from a conflict of ideas" - Donatella Versace
Here is a video clip introducing some rich moments and highlights illustrating the workshop content, thoughts from the Artist Academicians and comments from the participants.
https://www.youtube.com/watch?v=KdCgeUSqz3o
"Leadership is giving people a platform for spreading ideas that work" - Seth Godin
Artist academicians and facilitator profiles
Stewart Geddes PRWA
Stewart Geddes is a long-standing Academician, and current President of the RWA.
He has recently exhibited at Metro Palenco, Mexico City, the Royal Academy Summer Exhibition, and the Atkinson Gallery, Millfield School. Stewart makes abstract paintings informed by the experience of the urban landscape. He is interested in the way abstraction focuses attention on the formal properties of surface, colour and shape, yet at the same time can set up a sensation that reminds the spectator of the character of landscapes.
In addition to his work as a practising artist, he is currently an Associate Lecturer at Gloucester University and Arts University Bournemouth. From 2007 – 2010 he was Head of Painting and Senior Lecturer at Cardiff School of Art and Design.
Website: www.stewartgeddes.com
Lucy Austin RWA
Lucy is a new Academician elected in 2015. She has shown her work widely; such as SKETCH, a survey of artist sketchbooks (2017), The Sunday Times Watercolour Competition, Mall Galleries, London (2016), British Contemporary Watercolour (2015), The Royal Academy Summer Exhibition, London (2014) and The Jerwood Drawing Prize, London (2010).
After her MA in Printmaking, Lucy was Cheltenham Fine Art Fellow in Printmaking (1995/96) and was Visiting Lecturer at UWE on the Drawing & Applied Arts degree. Her practice was heavily influenced by her work as an Artist with Creative Partnerships, Bristol (2003/08) leading workshops with teachers, parents and young people in schools, youth clubs and hospital settings.
She is interested in exploring her imagination, making abstract images that often use structures in the landscape as a starting point. Her approach to making is always about the materials and having the confidence to be doubtful.
Website: www.lucyaustin.artweb.com
Philippa Hale
Philippa is the Director and Senior Consultant of Open limits.
She is a seasoned project and programme manager, and specialist in organisational learning, team and management development, particularly in the fields of Engineering and ICT.
She works with project and programme leaders and their teams as coach, trainer, mentor and facilitator.
Some of her projects include disruptive technology, process and structure change, for example after M&As.
"Creativity is contagious, pass it on" - Albert Einstein
The RWA
The RWA is Bristol's first art gallery. Its vision is to be the South West's leading centre for the exhibition, exploration and practice of the visual arts, recognised as a place that enriches and nourishes the lives of people from all communities and backgrounds.
Located in Bristol, the RWA is the UK's only regional Royal Academy of Art and one of only five in total, alongside those in Northern Ireland, Scotland, Wales and London.
Next steps
For more information on the workshop content and dates, follow this link: http://www.rwa.org.uk/learning/creative-thinking-creative-working
If you are interested in booking a place, please contact either:
Kate Foster, Head of Development, RWA on 0117 973 0938 or e-mail: kate.foster@rwa.org.uk Marcus Harris, Chief Executive, Incite-Insight at email: Marcus@incite-insight.co.uk
Article by Marcus Harris, Chief Executive, Incite-Insight