Friends Are Showing: Artworks at the RWA 168 Open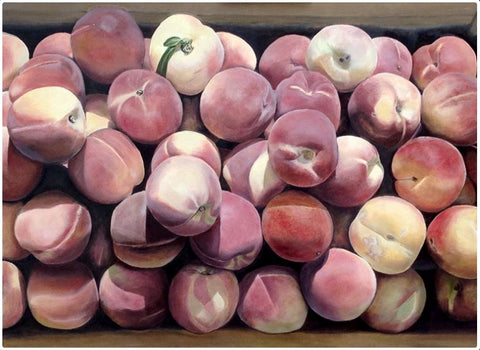 We are delighted to say that the RWA is reopening from Saturday 17 April - Sunday 9 May 2021. Book tickets for the 168 Annual Open Exhibition HERE
While we have been closed all artworks have been available for purchase online HERE and you can still do this until 9 May
We invited some of the Friends featuring in the RWA's 168 Open exhibition to talk about their selected work, as well as about other recent works they've completed and the effect of the pandemic on their art.
The 168 Open has been an online exhibition to date – though it's hoped that the gallery doors will open on 17 May when lockdown restrictions ease. The artworks can all be seen – and purchased –
 

on the RWA website.

Interviews compiled by Laurel Smart and Sue Quirk
---
Suzanne Ewart
Memory in the Sand

 

(Oil. 20 x15cm. £395.
 

Buy here)
"These are young 'Paterras', or immigrants, who I observed, with my sketch book and camera, on a beach in Tenerife just a week after they had survived a hazardous journey on an over-crowded boat from Africa. They looked relieved and a little bewildered that they were now safe and cared for, their feet in the warm sand of the Canarias."
Suzanne on her recent work…
"Catching that fleeting moment in a stranger's life has a strong pull on me, the sense of capturing a character or a landscape as it is, just then, for so short a time. I include here my painting of 'Mist on the Moor' on the Preseli Hills. I worked on 2 or 3 sketches, and with the weather changing as many times, it resulted in a landscape with a number of identities.
"I enjoy the fluidity of paint and making something of it, I am attempting now to break down images but retain their energy; it is as if every painting is the 'beginning', the result often surprises and then… you start all over again."
www.suzanneewart.com
Instagram @suzanne.ewart
---
Louella Frankel Jones
Leavings – Triptych 6 

 

(Polymer Photogravure Print. 58.5 x 40.5 cm. Edition 15. Framed £250.00 Unframed £150.00.
 

Buy here)
"I started my series of prints entitled Leavings – Triptych 1 – 6 in 2012. The subject matter of all of them refers to things that are left behind in one form or another, and can also be interpreted as 'leavings' as in partings or farewells.  I use the printmaking medium of polymer photogravure to create painted images based on photographs which are etched with light onto photo-sensitive plates (rather than with acid onto metal) and then printed.
"Triptych 6 is based on the contents of the garage of an artist friend which were intended to reference loss, deterioration and the transient nature of life, art and experience. Other prints in the series are based on a reclamation yard, the Old Jewish Cemetery in Prague, an antique shop window, an artist's studio and things left to myself and my husband by family members."
Louella on her recent work…
"Recent work includes a series of copper plate etchings based on two trips I have made to Japan and I have particularly focused on aspects of tourism where the traditional and the ultra-modern create visual paradoxes, often amusing ones.
"The current situation brought about by the pandemic has meant I have spent more time painting and I have really enjoyed the stimulation of a range of subjects which I might not have attempted otherwise, including landscapes, still lifes, a sinister self-portrait and an 'artists in their hats' quiz which caused amusement and some bafflement from those I sent it out to.
"I am looking forward to being in a position again where my work can be seen and enjoyed in the real, as opposed to the virtual world, though that is something to be grateful for in these times."
louellafrankeljones.weebly.com 
---
Liz Lumley-Smith
Timeless Migrants

 

(Pen, ink, brush, sgraffito. 31 x 47cm. £275.
 

Buy here)
"This drawing is one of a series I made in 2020 on Migration, a theme decided with my artists' group Hybrid before the outbreak of Covid19.  It felt ironical to be making work about migration as we entered into a series of lockdowns where stasis has become a feature in our lives!
"Thinking about migration, however, led me to research and to 'draw' on the evidence of human and animal movement through time. I was particularly exploring the traumatic effect that it can have on both our internal and external landscapes. Consequently in this piece 'Timeless Migration', as well as pen and ink, I employed sgraffito by using a surgical blade to demonstrate the pain of slashing rain, emphasising the impact of treacherous conditions to which people can be exposed when crossing, sometimes very unfriendly, seas in the hope of making better lives."
Liz on her recent work…
"Now in 2021, I am feeling rudderless, without motivation. I play around with old unsatisfactory art work, dabbling but not getting anywhere.
"The Seven Ages of Woman is a current reworking of an old acrylic painting: cut up, rearranged and added to with watercolour pencils."
Liz Lumley-Smith aka Elizabeth Moya
hybrid-artists.com 
---
Simon West
Box of Peaches (Oil on canvas. 49 x 63cm. £1500.
 

Buy here)
"This image looks down on the peaches directly from above. Although they are obviously inanimate and are painted from life, naturalistically, with realism, for me they nevertheless seem to jostle and vie for space and almost seem abstract.
"There can be an intimate quality to still life pictures and here I have tried to capture a warm harmony in the colours and sensuousness in the fruit."
Simon on his recent work…
"The landscape at Bonehill Dartmoor has a personal significance for me as not only do friends live here, but I also spent time here as a child.
"I wanted to represent an almost idealised rural idyll. The sky is deeply azure, the trees are billowing like the sails of boats and the mown hay runs down like a river of gold through the fields.
"As I advance into old age, as we are all having to adapt and live in a pandemic-ravaged and post-truth world, and as we are constantly reminded of the overwhelmingly serious nature of the many issues which humanity faces, perhaps I can humbly refer others to the simple beauty and imaginative power of things, and where one can enter a place of pleasure and delight."
 If you are a Friend exhibiting in the 168 Open and would like to be included in a future post please contact laurel.smart@blueyonder.co.uk  
---
The Friends of the RWA is an independent charity that supports the Royal West of England Academy, Bristol's first art gallery. 
For just £35 a year Friends can make unlimited visits to RWA exhibitions and enjoy a host of other benefits, as well as making an important contribution to the arts in Bristol and the South West. 
Find out more and join up here.