168 Annual Open - Methuen Gallery Tour by Lara Llewellyn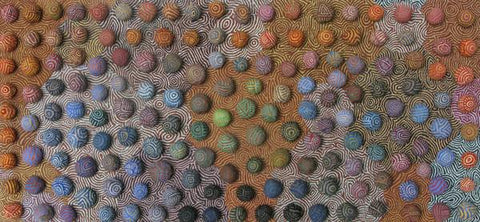 We are delighted to say that the RWA is reopening from Saturday 17 April - Sunday 9 May 2021. Book tickets for the 168 Annual Open Exhibition HERE
While we have been closed all artworks have been available for purchase online HERE and you can still do this until 9 May
The Methuen Gallery offers an eclectic collection with artworks made with myriad materials and methods. These include sculpture, film, embroidery, enamel, and the found objects. The form and nature of these works engage through their depth and irregular, sometimes three-dimensional, shape with materials that spark interest in, and challenge, the viewer in equal measure. Their tactile quality may inspire us to imagine the physicality of the artist's creative process and how physical experience can play a part in their evolving work. It is interesting to note that for a number of the works, the creative processes and expressions are motivated by the artists' differing responses to current events, with several having been created during lockdown.
The first work we will look at is The Space Between (330) by RWA Academician Peter Ford, whose practice has recently evolved to focus on paper works. Here, the medium is the focus. Ford has used his own homemade recycled paper to form raised balls which are painted and then stuck to the etched background. Immediately eye-catching, these repeated shapes, colours and patterns feel almost hypnotic. The artist made this work while recovering from pneumonia during lockdown. Ford says that he found the repetitive process of creating and painting the paper a difficult activity, although after a time it became something meditative.
Next, Lockdown 1 (342) by Angela Stringer and Nicky Perrin, was also made during, and responds to, lockdown (as made evident in the title!). In contrast to the previous work, this piece looks outwards, both to the outdoors and to relationships with others. These artists wanted to bring together their different creative practices as we can see in the juxtaposed halves joined by the mirrored lines that move across the surface. Using natural materials is important to these artists, including earth pigments and botanical dyes which help ground the work in the landscape. There is a feeling of interaction with home and nature, and each other, using art and creativity as a way to seek connection and respite.
This piece Chaos in Paradise III (341) is part of series by Judith Burrows, culminating in a site-specific installation that probes the current ecological crisis and global political chaos, the violation of earth's resources and the interconnectivity of living organisms. The ideas of fragility and impermanence can immediately be felt in the rusted and corroded surface. The artist has used natural processes, on layers of metal, to create this effect before bringing these elements together in a triptych.
Adelaide Damoah's Blue I and II Diptych (346) is also a work that extends beyond the physical pieces displayed here in the gallery. These visually striking paintings are the result of performance, where the artist uses her body as a "living paintbrush" to print colour across the surfaces. You may be familiar with Yves Klein blue, his signature colour used notably in a series called 'Anthropometries' where he instructed a group of women to cover themselves in blue paint and imprint themselves on paper. Damoah wants to subvert this by using her own body to perform the painting, motivated by a desire to encourage discussion about female representation and feminism, and engage with art history.
This series of works called Writing on the Wall (458-460) is by Elizabeth Turrell, another RWA Academician, whose practice focuses on an interesting medium, enamel. Some of her work involves stitch, a medium typically used by women, across generations, as an everyday, intimate, and often subversive means of expression. While these works do not use stitch, the layered text mirrors its aesthetic quality. The artist has noted that her materials reflect and address her dual interests in the personal and political. The enamel is layered onto industrial steel, which works with Turrell's overtly topical and political commentaries, often dealing with conflict. While perhaps not immediately apparent, a closer look at the details reveals that they concern Britain's exit from the European Union. The word 'Europe' is most immediately visible in the layered text, while the sums '27+1=28' and 28-1=27' refer to the member countries of the EU, with and without Britain. Looking again, we might reflect on the separations created between the shapes on each side of the composition, although they remain linked.
It's A New Life Tomorrow on Vimeo.
The next work It's a New Life Tomorrow (382) is a film by Avy, the winner of the Student Prize. The judges were impressed by the film's complexity combining drawn illustration, collage and found imagery. I had the chance to speak to Avy about her inspiration and her creative process, and what struck me was that the narrative is very personal and poignant. The story of her stepfather Peter Reginald Conway is told in his own words, alongside the artist's drawings and interpretation and the compelling cello arrangement. Avy told me that the film started when she found a recording of her stepfather recounting memories of his time in London. At first, she was disappointed, in a way we might feel as we watch, that the story ends at the dawn of D-day. However, she quickly realised that it was rich in imagery and storytelling and wanted to bring this to life visually. Indeed, his voice becomes the heart of the film, in the artist's own words, "his inner life shines out". At its core, the film aims to instill some hope. The title It's a New Life Tomorrow is something that her stepfather said to her during a difficult time and has stuck with her as a "call from the past to keep faith and keep positive". Avy links this attitude taken during WW2 to her personal situation, and our collective situation as Covid continues to strike.
The next grouping of 3D works sits together on the walls surrounded by 2D works. Fisherman's Glove (418) by Rebecca Swindell (top) and The Other Ones Bit the Dust (415) by Anne Martin-Pyne both use found objects. The first uses white pen on a dark glove, a contrast that illuminates the illustration. The artist's practice more broadly uses various everyday objects such as corks, train tickets, and paper towels, which she draws on to document narratives of human behaviour. The next piece takes 19th century American wooden sock shapers as its base. These objects were used after laundering to keep socks and stockings the right size and shape. Pyne started her art practice as a mature student after a career in antiques and has recently started entering open exhibitions. The artist has chosen to use archival ink to paint on the colourful design, keeping the texture and surface of the objects visible, a playful composition on a water theme.
Kate Talbot has exhibited alongside such contemporaries as Tracey Emin and Grayson Perry. This artist draws on social and political themes, often examining modern day stereotypes and holding politicians accountable. While the layers of colour and texture initially draw us in, this soft sculpture titled Whiter than White (416) confronts us with its direct political theme. The 'on-the-surface' familiar object is punctuated with phrases and symbolism referring to Donald Trump's suggestion, in April last year, that bleach was good at destroying the Covid-19 virus. The warnings subsequently released by health organisations are reflected here in the stitched wording, while the embellishments of the MAGA (Make America Great Again) hat as the bottle cap, and the words 'Trump approved' and 'blame Obama', convey a sarcastic tone. Talbot also says that for her, bleach is also a metaphor for the rise in the Republican's Far Right views which promote racism and inequality. Talbot says she aims to connect with those looking at, and engaging with, her work, striving for a 'common thread' and welcoming reactions of laughter and shock. Her works relate directly to current events to encourage discussion and further reflection on these news stories through a more tongue-in-cheek engagement.
This final artwork, Trio (438), is by Bath- based artist Shuya Cheng, who also works in textiles. Free-hand embroidery results from her work in the fashion industry and as a graphic designer, allowing her to explore pattern, shape, and structures in an abstract form. While the artist is equally inspired by man-made forms, this work draws on nature; a trio of leaves made up of thousands of tiny stitches interlinked to capture their form and essence. The structures are suspended above the paper using pins, creating an almost 3D effect, as if they are floating, with the shadows moving as we look from different angles. Cheng says this is what brings it to life as stillness and movement are integral to her work. When we look at natural forms, it is perhaps not often that we stop and examine the details. The artist intends to bring an abstract element through the creative process which makes us pause and look more closely at the intricacies.
The artworks explored here offer insight into the varied motivations inspiring artists to express themselves, and their experiences, through art. This relates to both external influences such as the pandemic and Brexit, and the personal like illness, connection to others, and family history. The diverse materials and methods used stand out in their own right while mirroring the reflection on, and expression of, these themes.
To browse all of the 168 Annual Open artworks online click here