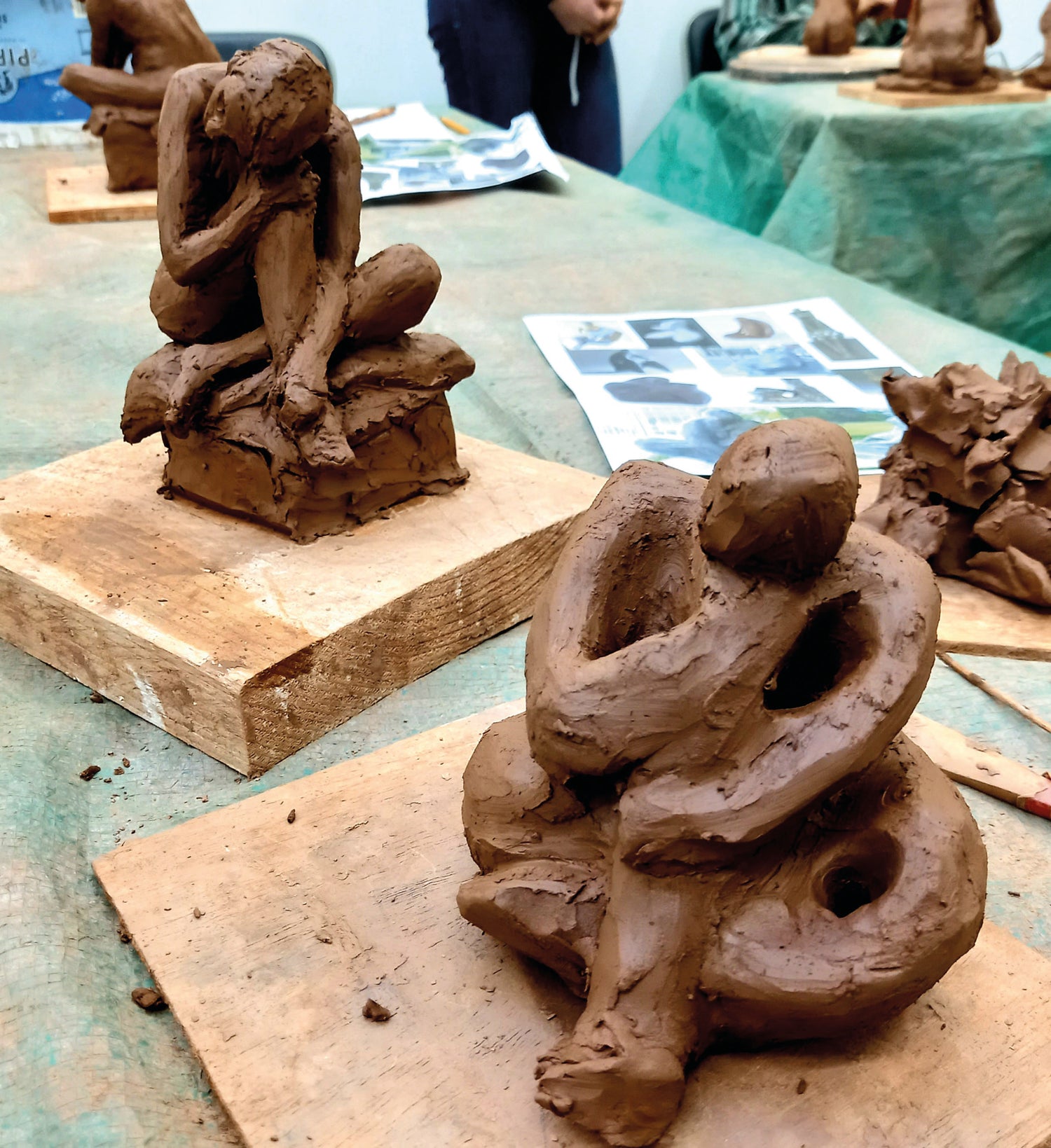 Observation to Abstraction: The Figure in Clay
12 and 13 Dec 2023 | 2 day
Tutor - Sophie Howard
Tuesday 12 and Wednesday 13 December 2023, 10am - 4pm
This two-day class explores ways of stylising and abstracting the human form through manipulating a block of terracotta clay. You will have the opportunity to sculpt the figure from a life model on the first day, and on the second day be steered by imagination and memory to carve into and abstract your modelled figure. There will be an option to have sculptures fired at a later point for a small fee but you will have to arrange your own transportation of your sculpture. Suitable for all abilities.
Basic materials provided, although we recommend bringing your own tools if you have them, and wearing clothes and footwear suitable for a studio environment.
Buying as a gift?
When buying a course or workshop you will be automatically emailed a confirmation which you can print off and include in a card for your loved one. Gift vouchers can also be bought if you aren't sure which course they would prefer. Please email us the name and email address of the person attending on drawingschool@rwa.org.uk 
Subscribe to the Drawing School newsletter to be first to know about our latest classes.
Before booking we ask everyone please read our updated Terms and Conditions below.  
Participants must be 16 or over.
If eligible, discounts must be applied when first purchasing your class and cannot be given retrospectively. Please contact us if the discount code is not working.
If you have a disability, learning difficulty or mental health issue which you feel may affect your participation in your chosen class, please either email drawingschool@rwa.org.uk or call 07745694563, prior to booking, so we are aware of any needs you may have.

Refund/transfer and Cancellation Policy: We are unable to offer full or part cash refunds, but you are eligible for an RWA gift voucher or transfer, provided you notify us more than 14 days before the start of your class with us. If we cancel a course or workshop for any reason, then participants will be offered a different date, course/workshop or RWA gift voucher.
Newsletter
Sign up to our newsletter to keep up to date with RWA news