Interview with Christopher Le Brun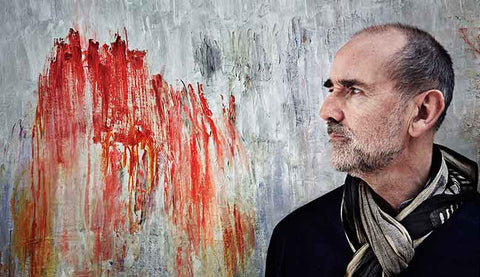 We are delighted to welcome Christopher Le Brun is one of two Invited Artists in this year's Annual Open Exhibition. Christopher is a painter, sculptor and printmaker. He was elected President of the Royal Academy of Arts in 2011.
RWA: Where do you find inspiration?
CLB: I don't know, but it comes.
RWA: Who is your hero?
CLB: Thinking about art, poetry and literature for over 50 years, it can't come down to one name.
RWA: What other jobs have you done?
CLB: None really!
RWA: What is the best piece of advice you have ever been given?
CLB: I like a quote from Vladimir Nabokov, he said, "Be kind, be brave, be proud."
RWA: If you could own any piece of artwork which would it be?
CLB: It's a building, the Tempio Malatestiano in Rimini. It's full of wonderful low relief carvings by Agostino di Duccio and is a masterpiece of Quattrocento architecture.
RWA: What made you want to take part in the RWA Annual Open Exhibition?
CLB: I am delighted to say I was invited.
Christopher Le Brun will exhibit in the 165 Annual Open Exhibition (1 October - 3 December 2017).