5 Reasons to Take Part in the RWA Photo Open Exhibition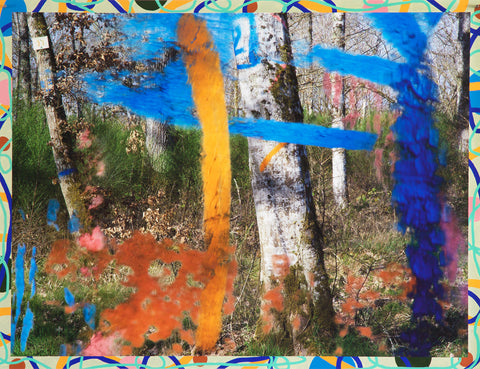 The RWA Photo Open Exhibition is a unique opportunity for all photographers and photographic artists. Here are five reasons to enter your work by the closing date of Monday 5 December 22.
 The RWA's Annual Open Exhibition has been running for almost 170 years and is a firmly established fixture in the UK's art calendar, attracting thousands of entrants, visitors and buyers every year. 
Our 2023 Photo Open Exhibition builds on that long experience. It will run from 28 January - 1 May 2023 and will be part of the RWA's season of photography.
Everybody can enter - professional or amateur, established artist or emerging talent.  Here's why you should...
1. The chance to showcase your art in the RWA's prestigious galleries
The RWA is the only regional Royal Academy and Bristol's first art gallery, bringing world-class visual art to the South West since 1858.  Our stunning Grade II* listed building has recently undergone a £4.5m redevelopment, making it now one of Britain's most accessible galleries. 
If selected, your work will be on display in our beautiful, historic main galleries for the entire 3 month exhibition. 
2. Exceptional prizes, including a paid photographic trip to Italy plus a solo exhibition
Every selected work will have the opportunity to win one of the main prizes - and there is also a special prize for students. Prizes include:
Teresa Knowles Bursary Award –

 

£1,500 towards a photography trip to Italy PLUS the opportunity of a solo show at the RWA
MPB Sponsor Awards –

 

£1000 voucher

 

to spend on photographic kit; plus two runner up awards of

 

£500 vouchers
Niche Award – cash prize of

 

£250 plus voucher of £250

 

towards printing or framing
Student Award –

 

£250 cash prize

 

for best work by a student, sponsored by the Friends of the RWA
3. Sell your work to a global audience
We anticipate over 18,000 people will visit the 169 Annual Open Exhibition. With tickets allowing visitors to visit both the Photo Open and Jem Southam: A Bend In The River, your work will be seen by a large audience of visitors - and potential buyers - over the course of the exhibition. 
In addition, all works will be available to buy on rwa.org.uk, helping you to reach thousands worldwide. 
4. Exhibit alongside renowned artists
The RWA's Open exhibitions attract high calibre entrants - and invited artists for the Photo Open are Robert Darch and Helen Sear. 
The Photo Open will run in parallel with a second exhibition; Jem Southam: A Bend In The River. Jem Southam is an internationally-acclaimed photographic artist. Working exclusively in series, his richly detailed works document subtle changes and transitions of the landscape. He has had solo exhibitions at The Photographers Gallery, London, Tate St Ives, Cornwall and The Victoria & Albert Museum, London, and his work is held in many important collections, including the Metropolitan Museum of Art, New York; Rijksmuseum, Amsterdam; and The Victoria & Albert Museum.
All selected artists will also be invited to a special Private View and prize-giving event to celebrate with fellow practitioners.  
5. Everyone has a chance of being selected
The selection panel includes internationally acclaimed artists Jem Southam, Amak Mahmoodian, and Sian Bonnell together with RWA Academicians Judith Jones RWA and Susan Derges RWA, and Tracy Marshall (Director of Development at The Royal Photographic Society). 
Anyone of any age or background can enter and has a chance of being selected. You don't have to be a 'professional' artist, and work is judged anonymously and purely on its own merits.
Submissions for this exhibition are invited from all artists who create photographic work or explore the nature of photography, no matter their background. Those who use photography to inform their sculpture, installation, architecture or other artistic practice are also encouraged to enter the exhibition. We don't care where you've exhibited previously, no matter who you are, or where you live in the world, you are welcome to enter.
We are delighted that the Photo Open is sponsored by MPB, the world's largest online platform for used photography and videography equipment, committed to making kit more accessible and affordable, and helping to visualise a more sustainable future. 
Image credits: Helen Sear, from the series Spirits of a Painted Forest, 2020. Courtesy of the artist and James Hyman Gallery, London, 169 RWA Annual Open Install 2022, Alice Hendy