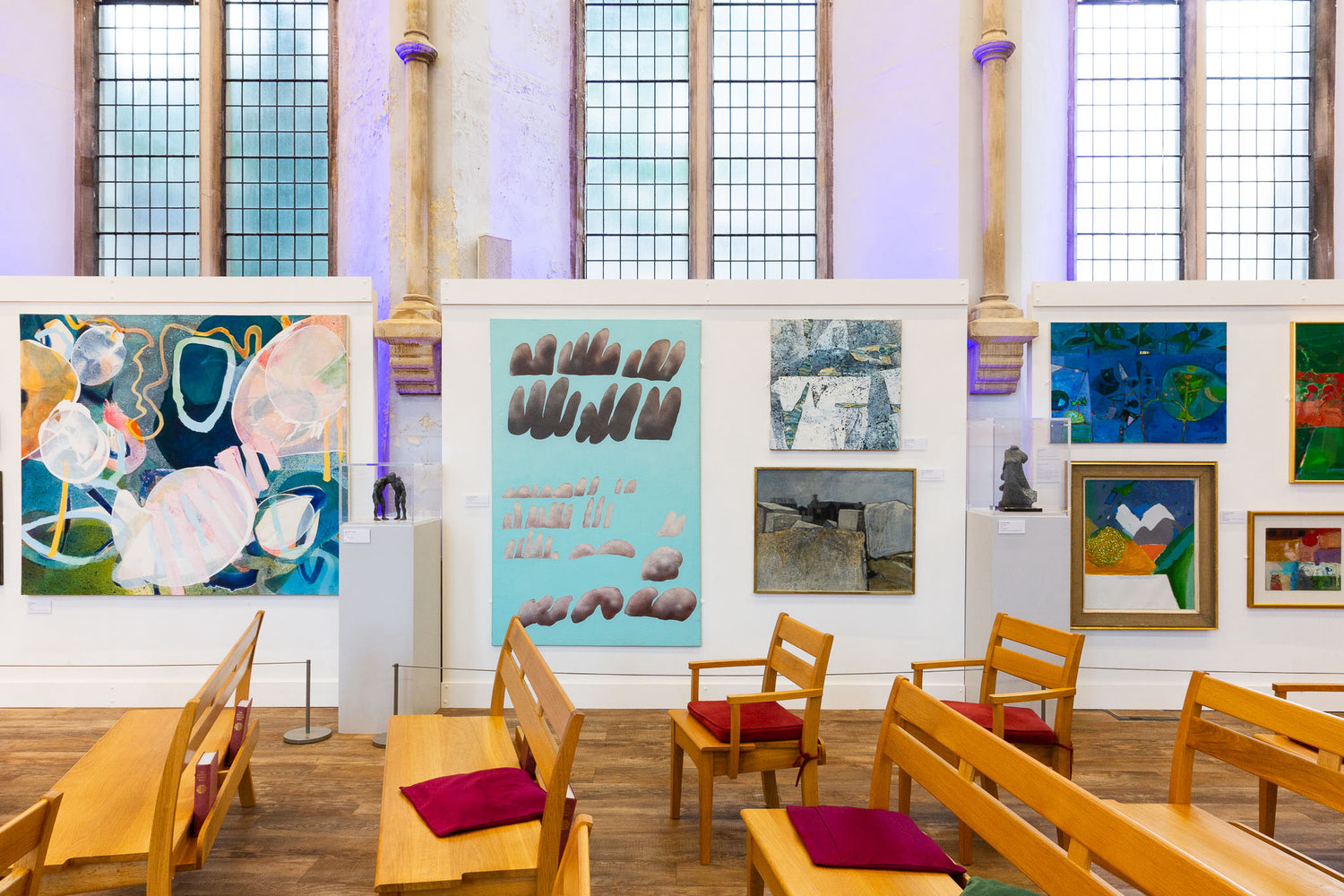 The RWA Collection - Our Heritage, Our Future (Off-site)
9 Oct – 27 Nov 2021
Unfortunately, tickets for this event are no longer available. Subscribe to our newsletter below to be first to hear about similar events
The RWA galleries may be closed temporarily for the transformational NLHF-funded Light and Inspiration Project, but the exhibitions programme continues as the RWA, with the support of the Victoria Methodist Church next door on Whiteladies Road, displays a selection of works from the RWA Permanent Collection in the wonderful open space of the church.
Joining two recent acquisitions by Albert Irvin, the exhibition includes historic works by many of the RWA's well-known members, such as Mary Fedden, Julian Trevelyan, Anne Redpath, David Inshaw and Dame Elisabeth Frink, as well as contemporary works by recent members such as Adelaide Damoah, Paul Thirkell and Leslie Glenn Damhus. Many of the historic works, still as fresh and interesting as when they were first produced, will receive their first showing in many years, in the largest exhibition of the collection in recent times.
The exhibition aims to celebrate the diversity of styles, genres and media which has created a collection of significance in the South West, a legacy of beauty and creativity for everyone to enjoy for years to come.
Please note - this exhibition is off-site as we undertake the Light and Inspiration Project. The exhibition is at Victoria Methodist Church, Whiteladies road, Bristol, BS8 1NU
The exhibition is on Smartify. Artworks can be scanned with a smart phone on the Smartify app to open related information when you are in the exhibition.
Free Exhibition Tours 

Every Tuesday at 12pm, starting 12 October. Tours last approx 35-40 mins. 
Meet a
t the e
ntrance to Sanctuary.
Tuesday 12 October - Tour with Curator Tristan Pollard
Other events may be taking place at the church during opening hours, such as:

Image: The RWA Collection - Our Heritage, Our Future, installation view, Victoria Methodist Church, 2021. Photo: Lisa Whiting Photography
#RWACollection
The RWA Collection - Our Heritage, Our Future Blogs:
Discover the RWA Collection with Alison Bevan and Art Unlocked
RWA Masterpieces: 5 great artworks by women to see for free in Bristol this month
Sponsored by:
Newsletter
Sign up to our newsletter to keep up to date with RWA news