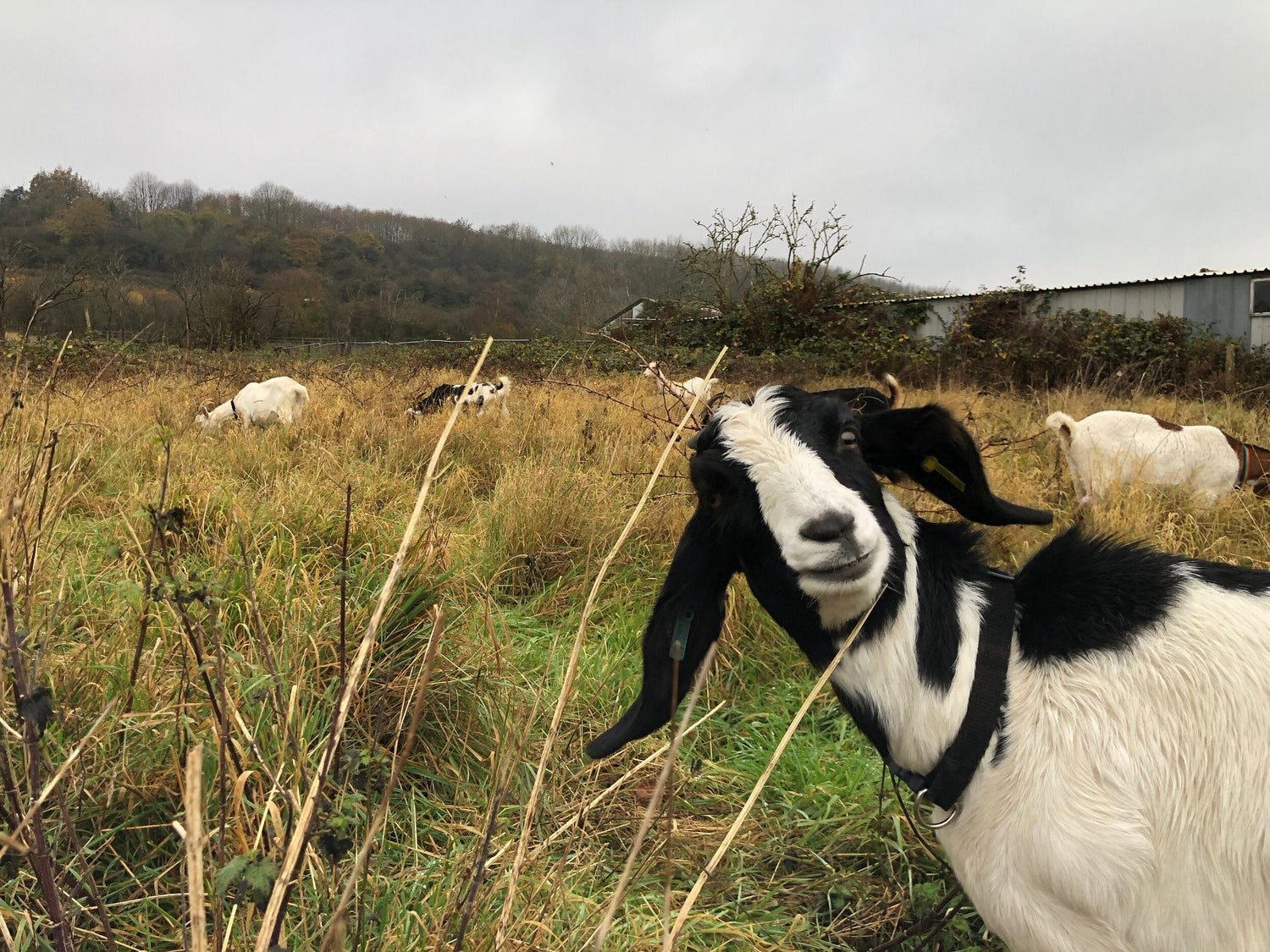 Draw a live goat with Streetgoat
30 Jul 2022
Unfortunately, tickets for this event are no longer available. Subscribe to our newsletter below to be first to hear about similar events
Saturday 30th July 2022, 10.30am – 4pm | FREE
Streetgoat will be here at the RWA on the forecourt, with two of their friendly goats. Come and learn more about this urban goat farming cooperative and the amazing work they do to enable communities to connect to sustainable food production and regenerative land management. 
Artist Abigail Reed will lead a drop-in drawing workshop between the hours of 10:30am-12:30pm and 2-4pm. She will guide you with helpful tips and tricks for capturing the character of the goats in your drawings. Book yourself or your family in for an hour and enjoy drawing these inquisitive, playful, unpredictable subjects!
This activity accompanies Earth: Digging Deep in British Art 1781 - 2021, an exhibition that will be showing at the RWA from 9th July - 11th September 2022. 
Paper, pencils and clipboards will be provided, but you can also bring your own if you want to (e.g. sketchbook). Booking is advised - you can just turn up but the  clipboards and drawing materials might all be in use. 

Drawing workshop is suitable for children 7 years and over, young people and adults. Observing and petting the animals is suitable for younger children with parent supervision, but check with the Streetgoat volunteers first.
Parents/Carers will receive complimentary exhibition entry when booking this workshop.
Limited places available - booking required. Families please book 1 place per person.
Subscribe to our family newsletter and never miss a thing
Image credit: @chrishoarephoto  & thanks to UWE for their support of Streetgoat
Newsletter
Sign up to our newsletter to keep up to date with RWA news