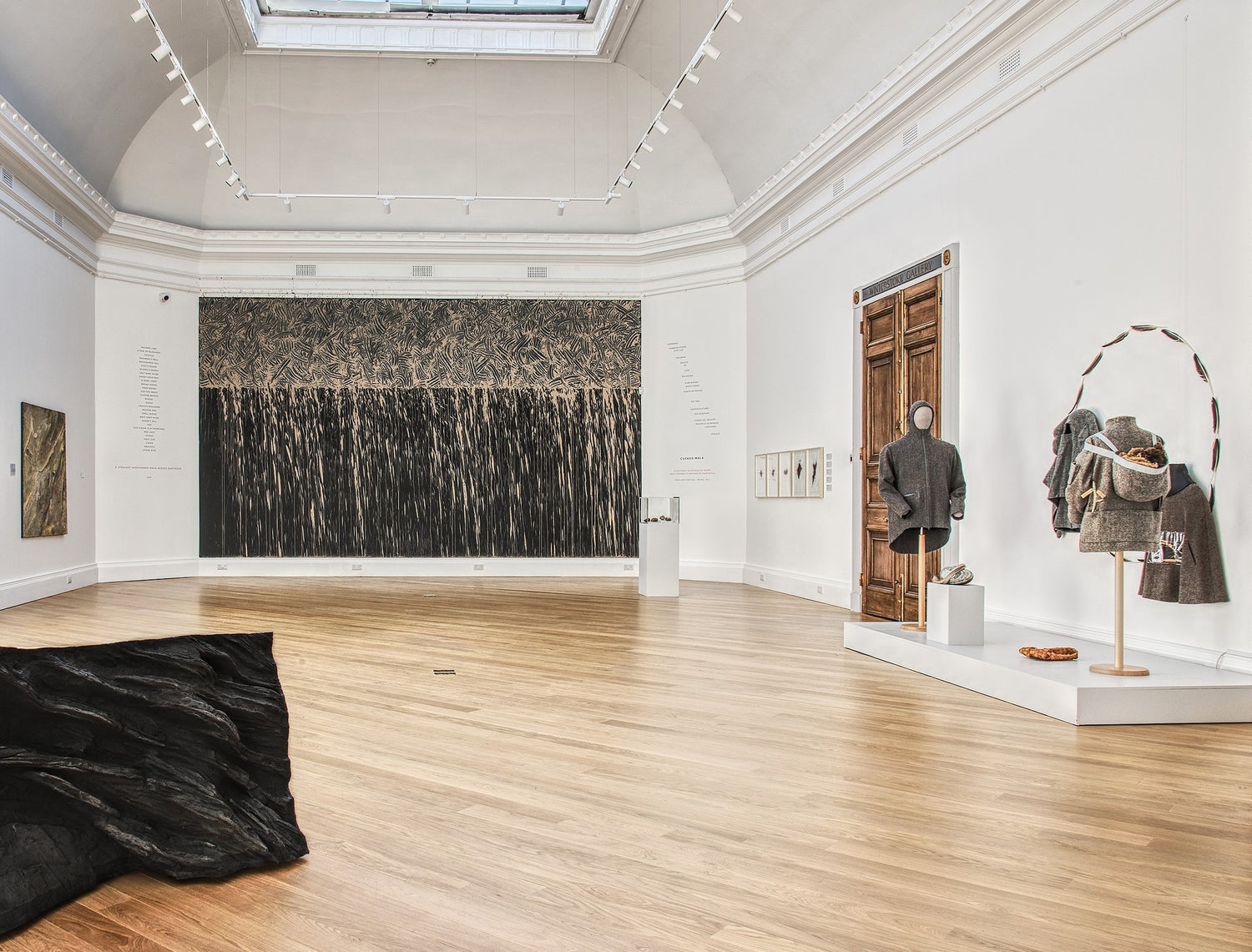 Earth: Digging Deep in British Art 1781 - 2022
9 Jul - 11 Sep 2022
Unfortunately, tickets for this event are no longer available. Subscribe to our newsletter below to be first to hear about similar events
THIS EXHIBITION HAS NOW CLOSED. PLEASE VIEW OUR CURRENT AND UPCOMING EXHIBITIONS.
Earth: Digging Deep in British Art 1781-2022 is a major exhibition spanning four centuries of artwork
The final instalment of the RWA's elements series, Earth: Digging Deep in British Art 1781-2022 tackles the most expansive and urgent of subject matters, bringing together important modern, historical and contemporary artworks, co-curated by artist Emma Stibbon RA RWA, art historian Professor Emerita Christiana Payne (Oxford Brookes University) and Nathalie Levi (Head of Programme – Curator of Exhibitions, RWA). It follows The Power of the Sea: Making Waves in British Art 1790-2014 (2014), Air: Visualising the Invisible in British Art 1768-2017 (2017) and Fire: Flashes to Ashes in British Art 1692-2019 (2019).

Earth examines how attitudes towards the landscape have evolved over the centuries and how artists' approaches have changed over time; from the pastoral idylls of the 18th century, through representations of the Romantic Sublime, to present-day confrontations of the climate emergency. Encompassing depictions of the natural world from geological, spiritual, industrial, cultural and scientific perspectives.

This exhibition goes deep beneath the earth, exposes the core materiality of its elements, explores the substance of the surface, climbs dizzying heights and perches perilously on its edges. It bears witness to the earth's mistreatment and its magnificence, its fullness and its fragility. Earth surveys the representation of our environment across four centuries, inviting us to consider our planet in all its abundance, precarity and preciousness.

Earth is accompanied by a full-colour publication by Sansom and Co including three essays and over 50 images of work which can be purchased online or in the Shop.

Exhibiting artists: Wilhelmina Barns-Graham, Samuel John Lamorna Birch, William Blake, Mary Buckland, Edward Calvert, Edward Chell, George Clausen, John Constable, Edward William Cooke, John Sell Cotman, Alice Cunningham, Dalziel + Scullion, Susan Derges, Thomas Gainsborough, Anya Gallaccio, Anthony Gross, Andrew Hardwick, Rodney Harris, William Henry Hunt, Fiona Hingston, Kabir Hussain, Samuel Jackson, Laura Knight, Tania Kovats, Abigail Lane, Richard Long, Philip James De Loutherbourg, Siobhán McDonald, John Martin, David Nash, John Nash, Paul Nash, Mariele Neudeker, Samuel Palmer, Katie Paterson, Julian Perry, John Piper, Michael Porter, Kathy Prendergast, Eric Ravilious, Carol Rhodes, Yinka Shonibare, Stanley Spencer, Emma Stibbon, Graham Sutherland, Francis Towne, J. M. W. Turner, Anthony Whishaw.
Tickets can be booked in advance, or purchased on the day of your visit. Please note: we operate on a cash-free basis. Join as a Friend for free, unlimited entry to all RWA exhibitions.
Exhibition Works List - Earth: Digging Deep in British Art 1781 - 2022
#RWAEarth
Related Events:
Anthony Whishaw at 92: A Force of Nature - Academicians Exhibition, Kenny Gallery. FREE ENTRY.

Weekly exhibition tours - 

Tuesdays 12pm. No booking required. 

FREE 

with exhibition ticket.

Tuesday Teatime Tours - 

Tuesday 19 July, 2-4pm. For those living with 

dementia & their carers, 

FREE ENTRY.

Earth Talk: The Challenge of British Landscape Art - Wednesday 27 July, 6-8pm, art history lecture led by Justine Hopkins, £6

Draw-a-live-goat with 

Street Goat - 

Saturday 30 July, 10.30am-4pm. 

FREE ENTRY

 – booking advised.

British Sign Language Gallery Tour

 - 

Saturday 20 August, 1-2.30pm, this exhibition tour will be led by Chisato Minamimura. FREE ENTRY – booking advised.

Curator Tour - 

Led by Emma Stibbon, Christiana Payne 

& Nathalie Levi – Saturday 6 August

12-1pm, £5

Poetry Workshop with Leeza Awojobi - Wednesday 10th August, 1-3pm, aimed at 14-18 year olds, £3.50
Described Gallery Tour for Visually Impaired Adults - Tuesday 16 August, 3pm, led by Sarah Kelly, FREE
After Hours - 

Thursday 18 August, 6-9pm, from £6

Bring Your Baby

 (12 months and under)

8 September, 11am–12pm, 

FREE ENTRY.

Family workshops, various venues & times. 

Artworks by Creative Youth Network's Creative Course participants and Bristol Refugee Artists Collective will be shown during the exhibitions, on the Lower Ground Floor. FREE ENTRY
Image: Earth: Digging Deep in British Art 1781 - 2022, installation view, RWA, 2022. Photo: Martin Edwards
Supported by: 
In a moment of cultural serendipity, we're delighted our friends at Arnolfini also have a show which explores themes around nature. In a celebration of what lies above and below the forest floor Forest: Wake this Ground is a major group exhibition including artists, writers, filmmakers and composers, from across the globe: Rodrigo Arteaga, Mark Garry, Alma Heikkilä, Eva Jospin, Jumana Manna, Zakiya Mckenzie, David Nash – whose work is also featured in Earth: Digging Deep in British Art 1781 - 2022 at the RWA - Maria Nepomuceno, John Newling, Rose Nguyen, Ben Rivers, Ai Weiwei, and Hildegard Westerkamp.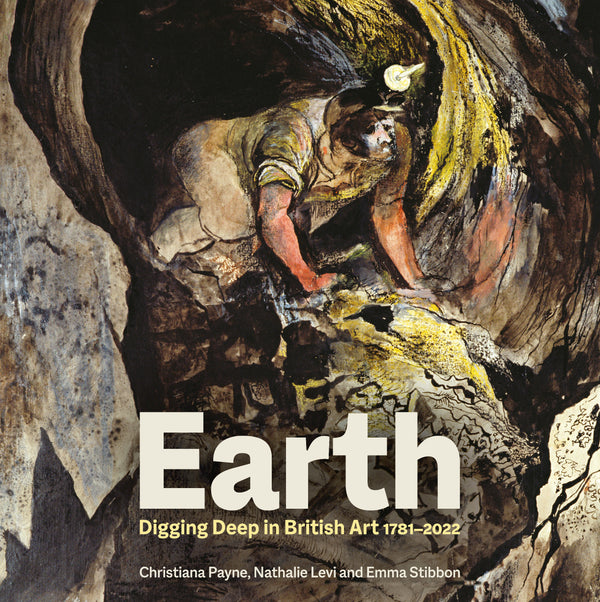 Catalogue featuring colour illustrations, insights and discussion around the 'Earth: Digging Deep in British Art 1781 - 2022' exhibition.
Find out more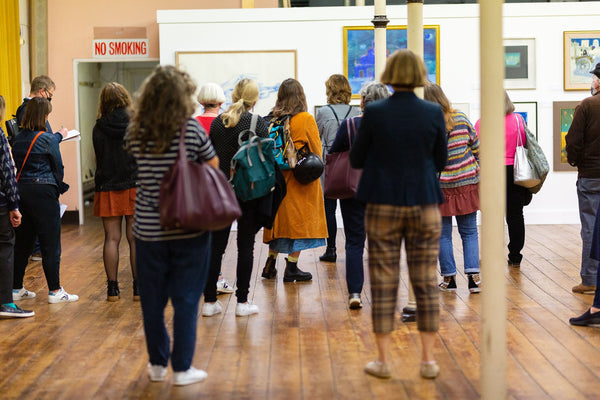 6 Aug 2022
Join Earth: Digging Deep in British Art 1781 - 2022 Curators, Emma Stibbon, Christiana Payne and Nathalie Levi, on a guided tour of the exhibition
Find out more
Newsletter
Sign up to our newsletter to keep up to date with RWA news