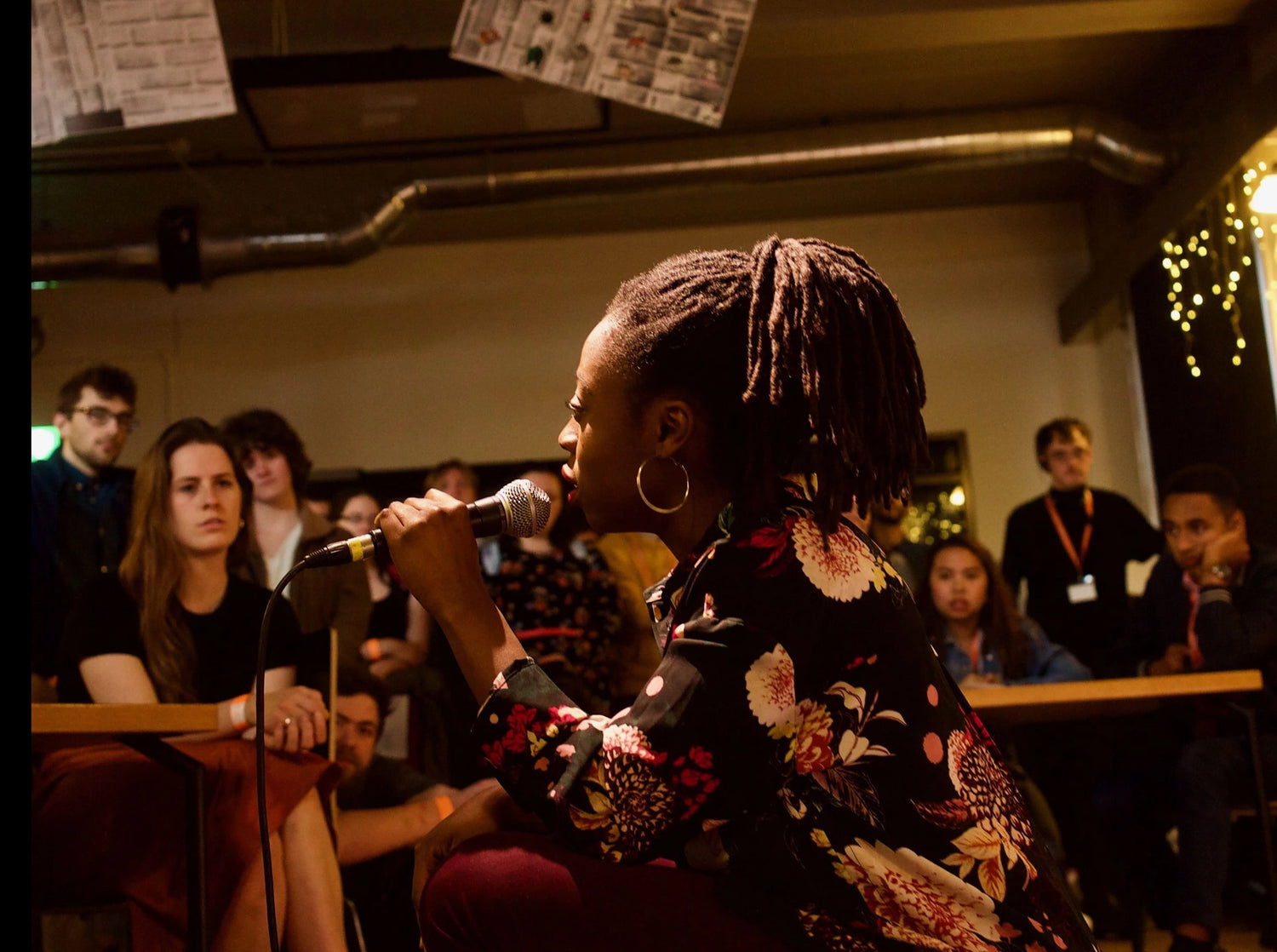 Calling Home: Poetry Perspectives on Africa
23 Jan 2020
Unfortunately, tickets for this event are no longer available. Subscribe to our newsletter below to be first to hear about similar events
THIS EVENT HAS NOW FINISHED
PLEASE

 

CLICK HERE

 

TO SEE OUR CURRENT EVENTS
Thursday 23rd January 2020, 5:30 – 7:00pm
A Poetry Workshop led by Leeza Awojobi 
This workshop is about rethinking the African Image through poetry perspectives.
We welcome students, young and emerging poets and those new to creative writing for this workshop which takes its inspiration from the work of contemporary photographers from across the African Continent in the winter exhibition, Africa State of Mind. 
The exhibition will be used as a starting point for this writing workshop - using the visual interrogation of 'Africanness' in the photographs and installations to inspire new poetry. Leeza will guide you through understanding how poetry can be a tool for bringing images to life and reinterpreting stories about Africa. We will look at how poetic techniques shape tone and imagery to create impactful pieces in response to photography in this exhibition.
Leeza Awojobi is a poet whose work looks into the brokenness in human nature. She is an inspiring performer and encouraging teacher.
Book now to avoid disappointment - limited places available
RWA and Leeza Awojobi will be requesting permission to take photographs during the workshop. You can opt out - there will be a photo consent form to sign on the day.
Newsletter
Sign up to our newsletter to keep up to date with RWA news