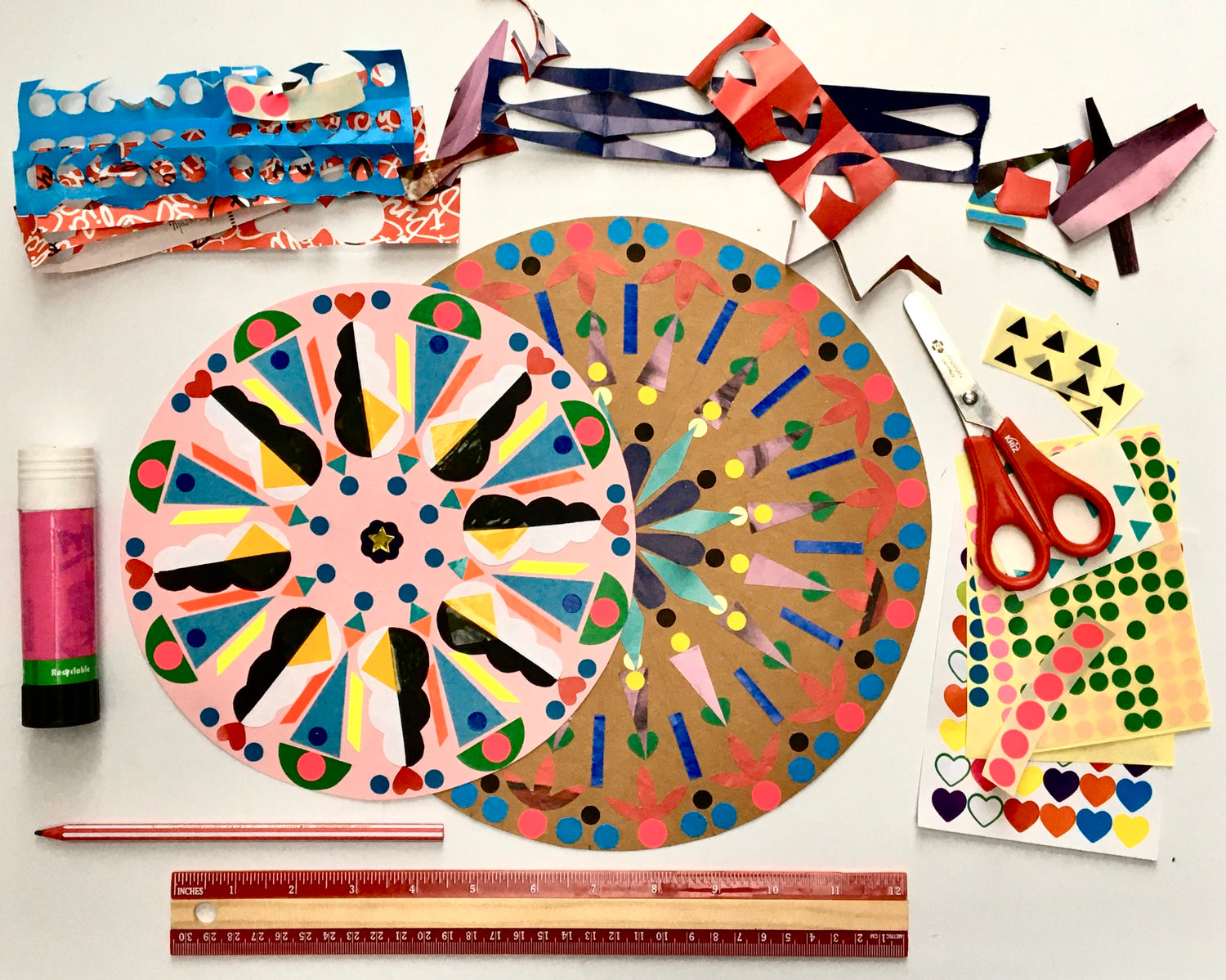 Junior Drawing School - Mandalas
Unfortunately, tickets for this event are no longer available. Subscribe to our newsletter below to be first to hear about similar events
10:30am - 12:30am, Wednesday 17th February 2021
Suitable for 7-12 year olds
With reference to the Mind, Body and Soul theme of LGBTQ+ History month, this is a reflective workshop for young artists wishing to spend time thoughtfully and patiently with different art materials.
Karen from 'Let's Make Art' will demonstrate how to create a unique and personal mandala, using a variety of materials and methods.
The process of making a mandala will manifest mindfulness. Young artists will be inspired by the rhythms and patterns of mandalas as well as a discussion about the origin of these artworks and how they are used for meditation.
This is a great opportunity for younger artists to build on their skills, learning about symmetry, colour and repeat patterns.
It is hoped that this class can run in the Drawing School room at RWA in person. By booking this class, you agree that if Covid-restrictions mean that this cannot go ahead in person at RWA, it will be run as a digital class via Zoom. (The Zoom link and password will be sent to you at least the day before the workshop. You will also be sent a materials list the week before the workshop if you have booked in time.) 
Due to coronavirus closures we are having to make decisions on our programme last-minute that mean some activities have to be delivered online.
Newsletter
Sign up to our newsletter to keep up to date with RWA news