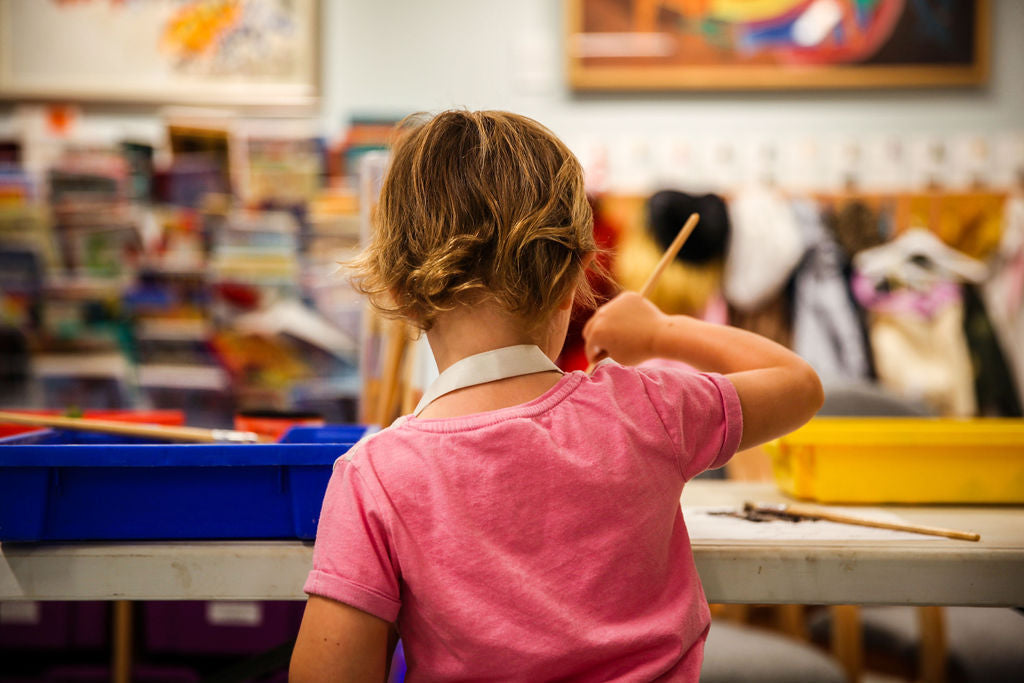 Happy Mondays | Happy Families
18 December 2023
A sensory, explorative workshop for families with children with SEN+D.



Monday 18 December | 10am -12.30pm | FREE
A positive creative experience for a child and their parent/carer. These bespoke workshops, led by artist Amy Hutchings, take place with the RWA galleries all to ourselves on a day that it is not open to the general public.
Join us for an art workshop with or without making an artwork. Children can decide whether they wish to explore feelings and ideas or just take pleasure in sounds, smells and sights at the time.
Come and explore and play with an experienced facilitator in a quiet, calm and welcoming space. This is time to enjoy being together in an inspiring and uplifting art space.
We understand that some days it is just impossible to get everyone out of the house - rest assured you don't have to arrive at 10am, just come when you're ready. You can drop into the session at any time and stay for as long or as little as you and your child wish.
On Arrival
The RWA is closed to the general public on Mondays so you will need to ring the doorbell by our main door to enter. You will be greeted by a member of the team who will show you where to go next. 
Our Access Guide (PDF) containing information and photos of the RWA building can be downloaded in advance or viewed during your visit.
Quiet Room
Happy Families sessions are flexible to accommodate children with different needs but there may be times when you want to take time out if it gets busy or noisy. We have a room ready for this known as the Youngwood Room. This is a calm, quiet environment should you need time out during your visit. In the room there are beanbags, comfy chairs and audio for white noise or music if required. There is a dark tent and weighted blanket to aid calming and soothing. We will show you where the Youngwood Room is on your arrival. 
If you'd like to tell us about your children's needs before you arrive, please do so by email the week before. Email: Helen.Jacobs@rwa.org.uk.
Happy Families workshops happen every school holiday. 
Sessions are Free, but we recommend booking as spaces are limited. 
Photo by Alice Hendy
Supported by
Newsletter
Sign up to our newsletter to keep up to date with RWA news