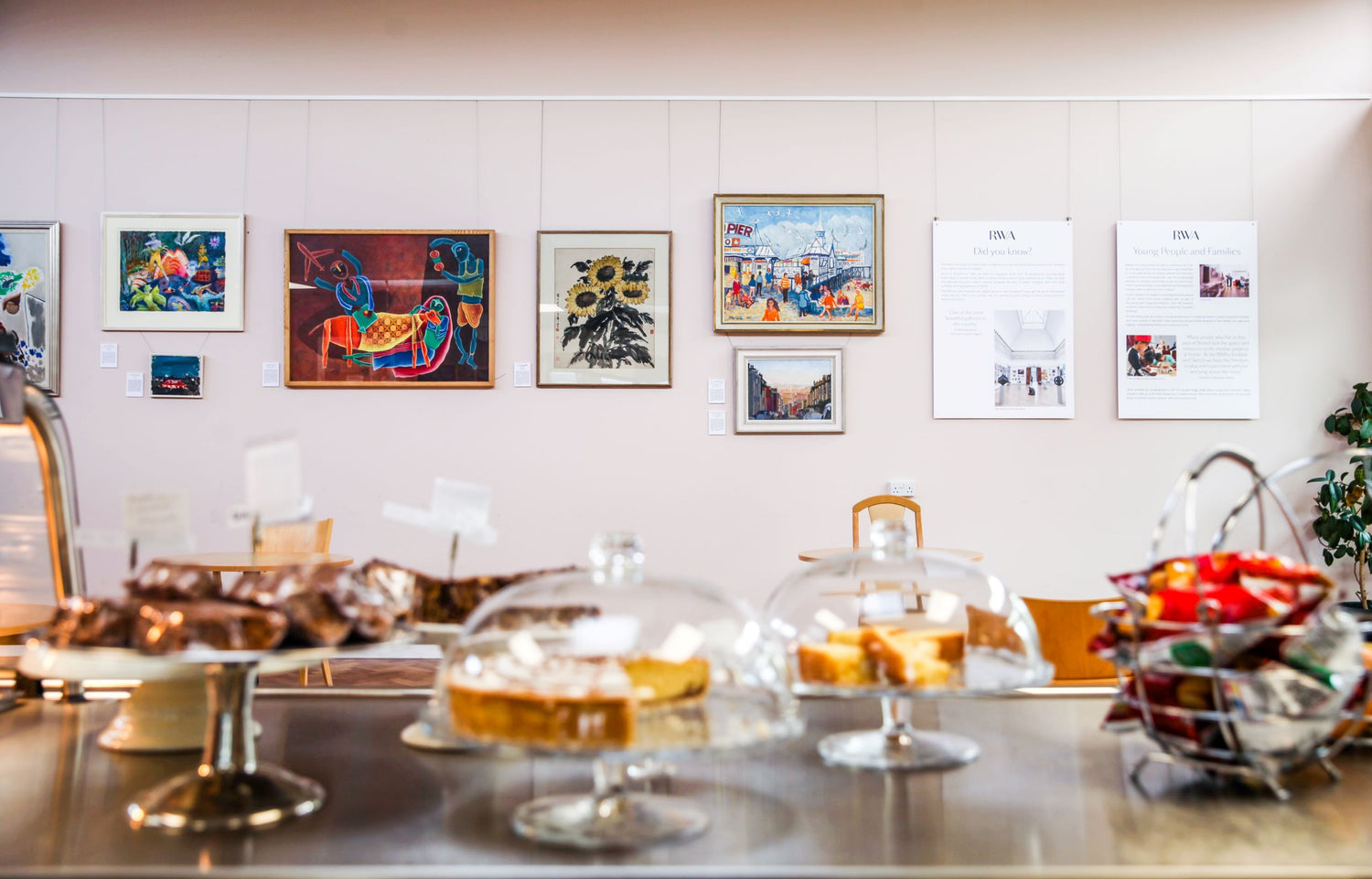 Family Workshop: Varekai Exhibition
4 Sep - 8 Dec 2021
Kilburn St, Easton, Bristol BS5 6AW
BCL South: Saturday 4 September 2021, 10.30pm – 12.30pm | FREE
Bristol Community Links South, Langhill Avenue, Avon, Bristol BS4 1TN
St Paul's Learning Centre:  Saturday 9 and 23 Oct, 10am-12.30pm | FREE
94 Grosvenor Road, St Pauls Bristol, BS2 8XJ
Greenway Centre Café, Southmead: Mon 6 and Wed 8 Dec, 4.30pm – 6.30pm | FREE
Doncaster Rd, Bristol BS10 5PY 
Join artist Jessie for this free family workshop guiding you through making collaborative and individual artworks. These workshops are inspired by the themes of Varekai (Wherever) the RWA Pop-up Exhibition which will be on the walls of the Greenway Centre cafe From 27 Nov 2021 - 6 Jan 2022.
A great workshop for brightening up your day!
Suitable for all ages. Parents must remain in the building and are encouraged to join in. 
Image: 'Varekai (Wherever)' installation view from Bristol Community Links South (previous venue)
Newsletter
Sign up to our newsletter to keep up to date with RWA news