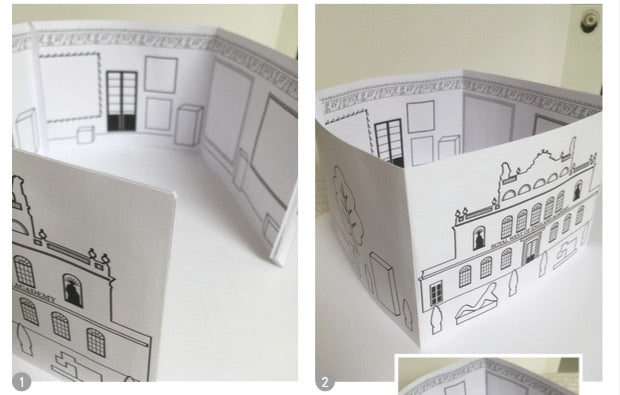 Build Your Own RWA Gallery
This fun activity for Children's Art Week will suit the youngest in the family (with some adult help) or children and young people who would like to build and create by themselves.
All you need to do is go to this closed email address: family@rwa.org.uk and send a short email to requesting a free Build-Your-Own RWA Gallery set. In the email please include your name, email address and postal address so that the set can then be sent out to you in the post.

The Build-Your-Own RWA Gallery is easily constructed from thin cardboard, and comes with an instruction sheet. 
You can design your own exhibition inside the gallery you have constructed! Make your own miniature works of art in the frames on the walls and add some small sculptures to the plinths. You can even colour the trees and the outside of the building.
Perhaps you can invite some tiny visitors to look around your exhibition...
This year, Children's Art Week ran until 19 July, but this activity will still be available until 31 August. 
Thanks to Engage and Arts Council England for funding this wonderful, physical, creative activity! 
Newsletter
Sign up to our newsletter to keep up to date with RWA news