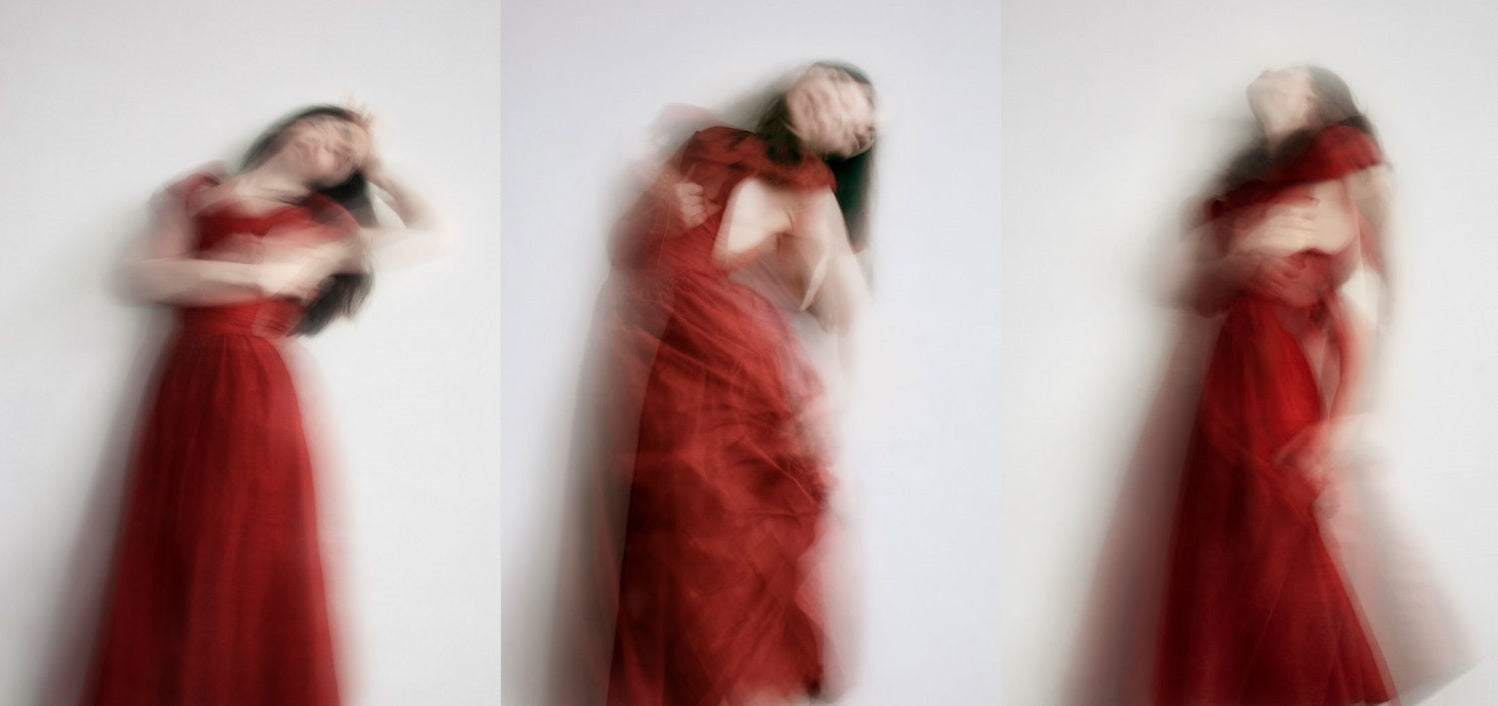 Turning Points - through the eyes of Bristol women artists
20 May - 13 August 2023
Turning Points – through the eyes of Bristol women artists
THIS EXHIBITION HAS NOW CLOSED. PLEASE VIEW OUR CURRENT AND UPCOMING EXHIBITIONS.
Turning Points focuses on Bristol women artists whose work examines issues that relate to their city and women's place within the urban landscape and beyond.
Jemma Gunning's prints document derelict buildings whose architecture and original purpose have been forgotten. Crumbling and abandoned to the elements and the graffiti artists, they do not feel like safe spaces where women can wander alone.
Jessa Fairbrother and Serena Curmi's poignant images consider the treatment of women incarcerated in 19th century asylums. Serena's paintings are based on photographs from Bristol Asylum's admission records. Jessa'a photographs reference those made in the Salpêtrière Asylum in Paris. Diagnosed with catch-all terms of melancholia or hysteria these women were forgotten and sidelined. They became invisible.
Nikki Allford's installation Shush has a fragility that echoes the vulnerability of the female body in the city after dark. It revisits the historic location of Christmas Steps which has generated stories of hangings and ghosts.
(In the café) Mellony Taper's prints overlay images of Colston Hall and its reincarnation as the Bristol Beacon. Valda Jackson's prints focus on the children of the Windrush generation and the catastrophic effect on those left behind  when their parents came to work in the UK.
These works tap into the very real fears that women experience, flagging up a sense of instability and loss of control. By revealing the hidden and the concealed they make these women and these buildings visible again.
This free exhibition is spread around the RWA, and you will find works in the niche on the stairway up to the main gallery, the cafe, and the steps going down to the basement. It's compliments our main exhibition, (ticketed). Entrance to the Cafe, Family Activity Space, Shop and Kenny Gallery are free. 

This exhibition has been made possible through the generous support of Bristol 650 and the National Lottery Heritage Fund
Image: Jessa Fairbrother 'Studies XII, VI & I' from The Rehearsal (dedicated to Augustine) (2011), Pigment prints
Newsletter
Sign up to our newsletter to keep up to date with RWA news