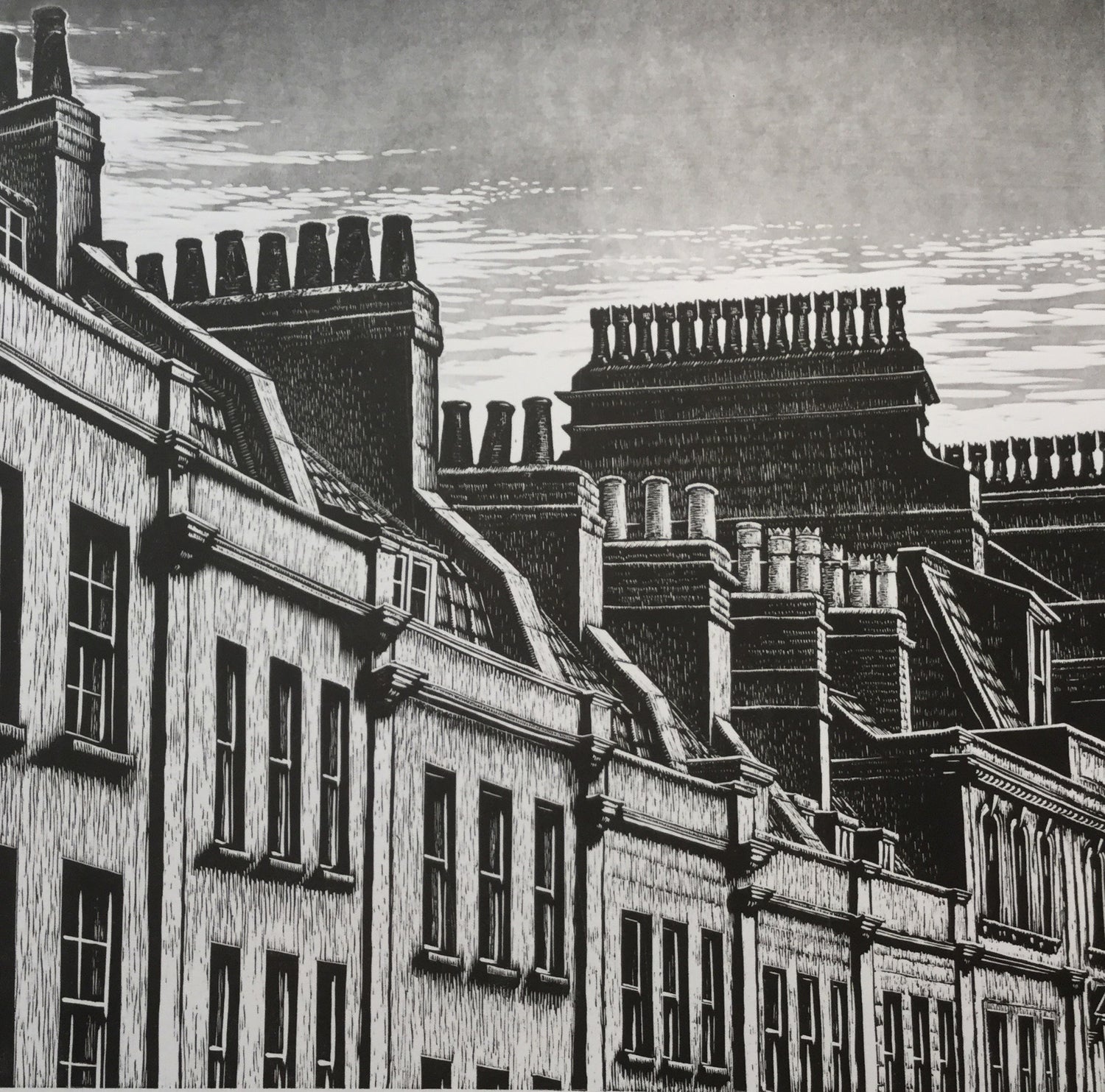 Trevor Haddrell RWA: Not Just Bristol, But Also.... Paintings, Drawings and Engravings
22 May - 26 June 18
Unfortunately, tickets for this event are no longer available. Subscribe to our newsletter below to be first to hear about similar events
THIS EXHIBITION HAS NOW CLOSED
PLEASE CLICK HERE TO SEE OUR CURRENT EXHIBITIONS
Academician Trevor Haddrell presents a new exhibition of work from across his career that reveals the diversity of his practice.
Over the past twenty years, Trevor Haddrell has produced many engravings, large and small, inspired by Bristol - the city that has been his home for almost 50 years. This varied, solo exhibition will reveal different sides to Trevor's work.
Over the years, Trevor has also drawn, painted and engraved scenes from Venice, Florence, Lisbon, Malta and London. He captures urban scenes which have become densely developed over a long time, where buildings from different periods form a strange organic whole, especially when viewed from high up.
"I am an inveterate climber of domes and towers, with sketchbook at the ready. Rooftop views regularly occur because I enjoy the more or less unplanned nature of these assemblages which are hidden from view at street level.I'm also drawn to weathered structures which reveal how much they've been loved or abused by people over many years. I like the way humanity leaves its layers of marks on them and makes them resonate even as they fall into a ruinous state."
Other works in the exhibition demonstrate Trevor's interest in opera and show business, ranging from Wagner to Eartha Kitt! The exhibition also reveals his fascination with astronomy and natural forms.
"I love the energy and endless variety that can be found in flowers, fruits and vegetables. I've tried to make compositions which display this. Often, I've attempted to give a grandeur and monumentality to these things, even if they're usually regarded as just humble everyday produce. The way a form can powerfully express the potential for growth and development fascinates me."
Admission is free.
Newsletter
Sign up to our newsletter to keep up to date with RWA news