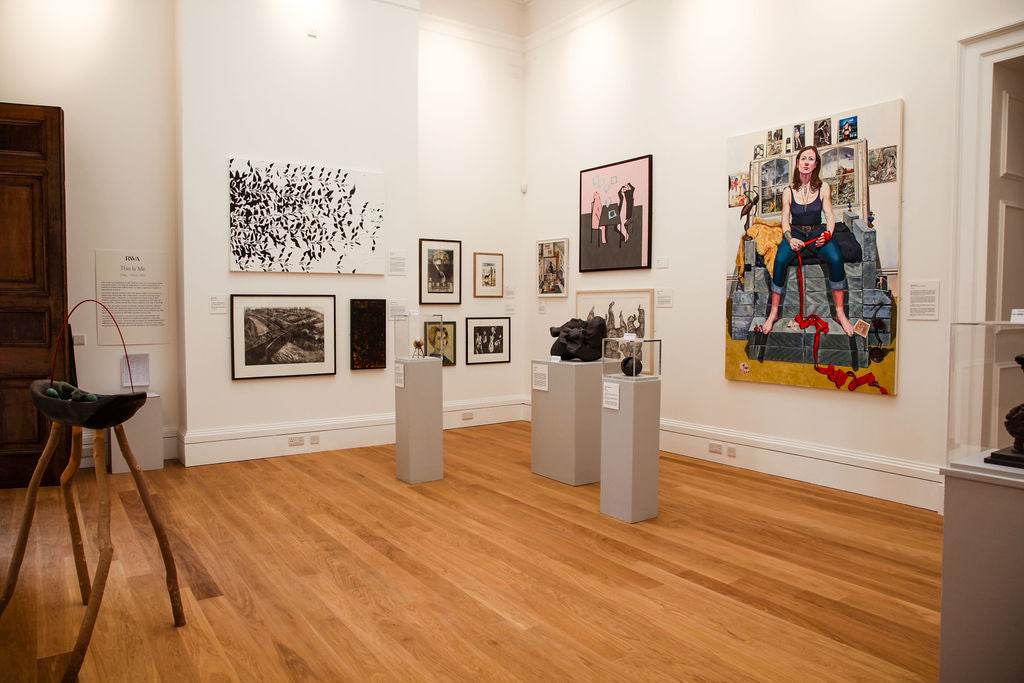 This Is Me
2 May - 19 Jun 2022
THIS EXHIBITION HAS NOW CLOSED. PLEASE CLICK HERE TO SEE OUR CURRENT EXHIBITIONS
This is Me is a free exhibition curated by Malcolm Ashman RWA and Stephen Jacobson RWA
This exhibition runs alongside our major exhibition, Me, Myself, I: Artists' Self-Portraits (ticketed). Entrance to the Cafe, Family Activity Space, Shop and Kenny Gallery are free. This exhibition can be accessed via our new large lift and without an exhibition ticket.
Academicians have been invited to show work in any medium that they consider defines them and their practice. The work shown demonstrates a wide set of responses: seminal works that set a path still followed, visions and experiences that helped focus their own ideas, or that resulted in a significant change in direction. 
Some of the work is autobiographical while others are imaginary but retaining pertinent and personal links to their lives. The exhibitors have been asked to accompany their work with a short text describing the significance and relevance of their pieces.
The exhibits demonstrate a wide range of practises including painting , printmaking, sculpture and photography.
Image: 'This Is Me', installation view, RWA, 2022, Photo: Alice Hendy
Newsletter
Sign up to our newsletter to keep up to date with RWA news