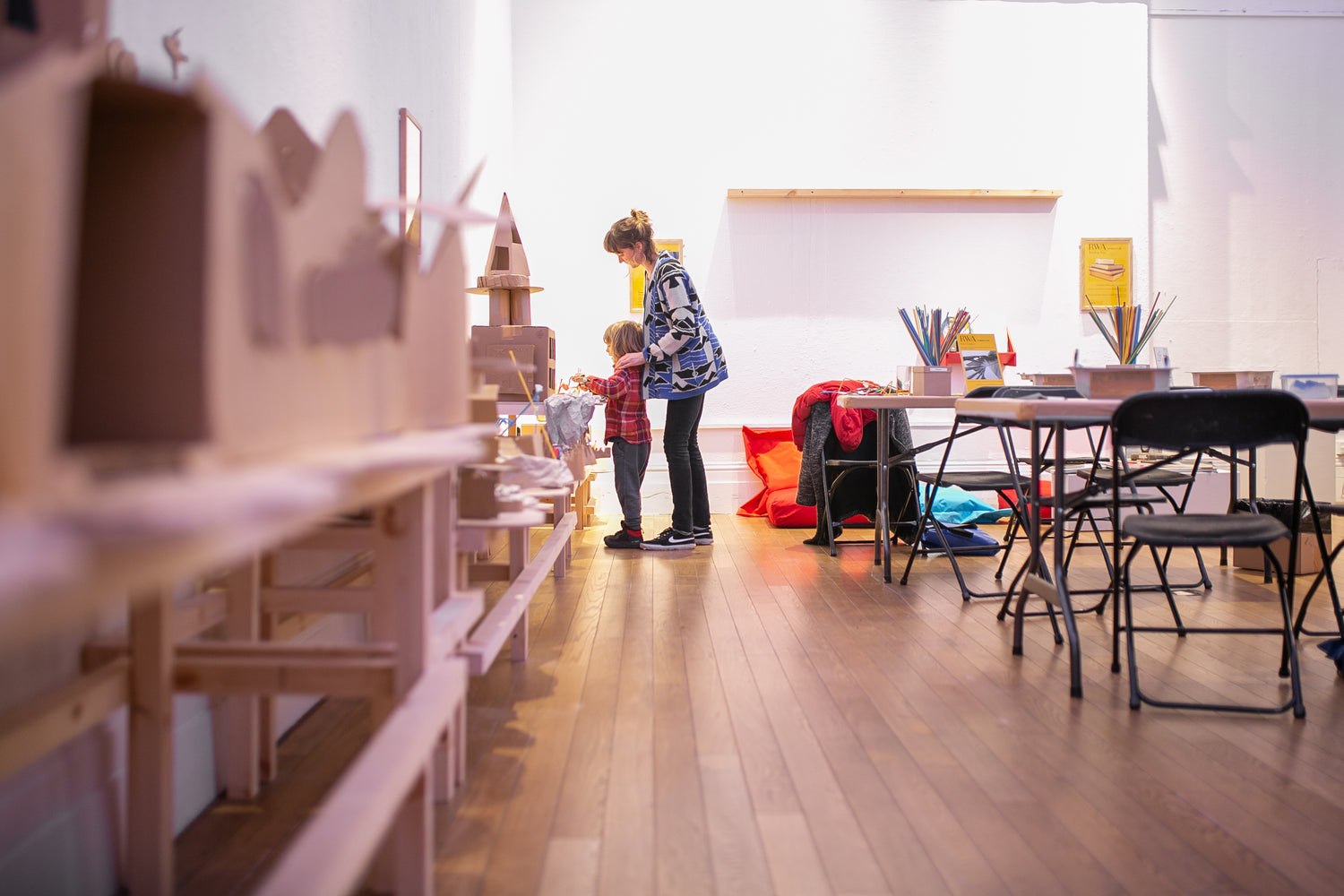 The RWA Sculpture Lab - FREE with exhibition entry
16 Mar – 2 Jun 19
Unfortunately, tickets for this event are no longer available. Subscribe to our newsletter below to be first to hear about similar events
THIS EVENT HAS NOW FINISHED
PLEASE

 

CLICK HERE

 

TO SEE OUR CURRENT EVENTS AND EXHIBITIONS
The sculpture exhibitions at RWA will be accompanied by The Sculpture Lab; a space designed to encourage interaction and participation. We welcome all ages and abilities to enter and explore, investigate, and enjoy making sculpture.
There are making-stations in the Sculpture Lab with materials available for you to try making your own sculptural mobiles, balsa foam figures, and abstract cardboard sculpture from Saturday 16 March until Saturday 1 June during gallery opening times; just drop in and make it part of your visit. Then site your masterpiece in the Indoor Sculpture Park for other visitors to enjoy.
The RWA's Indoor Sculpture Park will grow as people contribute to it. We are inviting young participants to taking part in the creation of a "landscape", which itself will be sculpted especially for this exhibition. Small-scale sculpture will then be sited in and around it to form a sculpture park.
FREE Workshops (with adult exhibition entry) in the Sculpture Lab during the Easter School Holidays 
Collaborative Sculpture: Balloon Modelling with Let's Make Art, Monday 15 April 10:00am – 5:00pm
Foam Carving with Dallas Collins, Thursday 18 April 10:00am – 5:00pm 
We will also be running a series of more structured sessions as part of our Junior Drawing School. These events will operate on a 'pay what you feel' basis. 
Clay Animal Modelling with Sophie Howard, Tuesday 9 April 10:00am–12:30pm BOOK NOW
Willow & Tissue Sculpture with Abigail Reed, Thursday 11 April 10:00am–12:30pm BOOK NOW
Figurative Modroc Sculpture with Victoria Wilmott, Wednesday 17 April 10:00am–12:30pm BOOK NOW
Newsletter
Sign up to our newsletter to keep up to date with RWA news