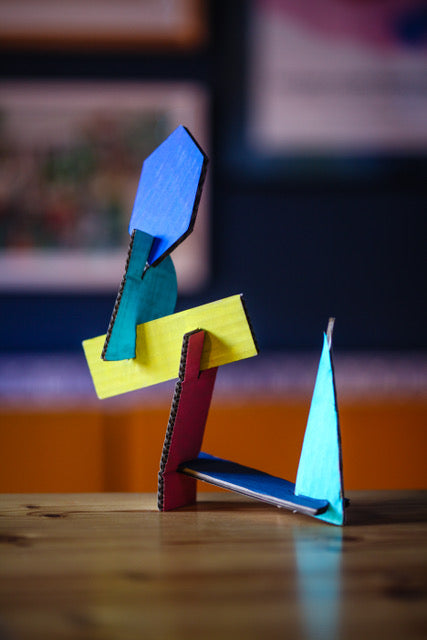 Sculpture Inspired by Travel - Free Family Workshop
Unfortunately, tickets for this event are no longer available. Subscribe to our newsletter below to be first to hear about similar events
Coronavirus update: Regretfully this event will not be taking place on 23 May 2020. We will contact all ticket buyers via email in the following days. Sign up to our mailing list here to be kept up to date
Saturday 23 May 2020 10:30am–12:30pm 
Let's Make Art return to RWA to deliver a FREE morning of sculpture inspired by travel!
Your sculpture can be based on your real family travels or it can be completely imaginary. Where would you like to go as a family? What would you love to explore?
Now try to express that together using the immediacy of cardboard and quick-drying colour to create an abstract sculpture.
Anything goes, so long as it balances!
This is a drop-in, free family workshop. You can stay for as long or short a time as you like. Suitable for young families and all ages together - parents must stay with their children. 
Get one FREE adult ticket to the exhibitions included with your booking. Free ticket must be used on the day of workshop. Collect your admission sticker from the welcome desk upon arrival.
Newsletter
Sign up to our newsletter to keep up to date with RWA news