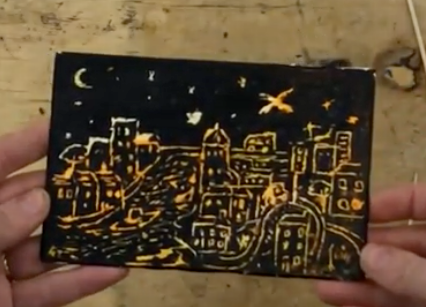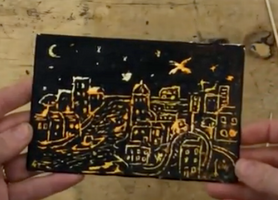 Scribble and Sketch Online (No. 20) Night skies
Unfortunately this item is no longer in stock. Subscribe to our newsletter below to be first to hear about similar products and new product ranges
At last the nights are beginning to get shorter - but let's make the most of the inspiration that wintry nights offer us with their twinkling lights, warm glows and sparkling stars. This fun and easy workshop is for all the family, especially the youngest. 
You will need paper, oil pastels, black acrylic paint (with a brush) and a cocktail stick.  
View the workshop video here: 
Please check back to find out when Scribble & Sketch will resume. Currently we will continue to run the workshops online. 
Made for the RWA by Victoria Willmott 
Newsletter
Sign up to our newsletter to keep up to date with RWA news