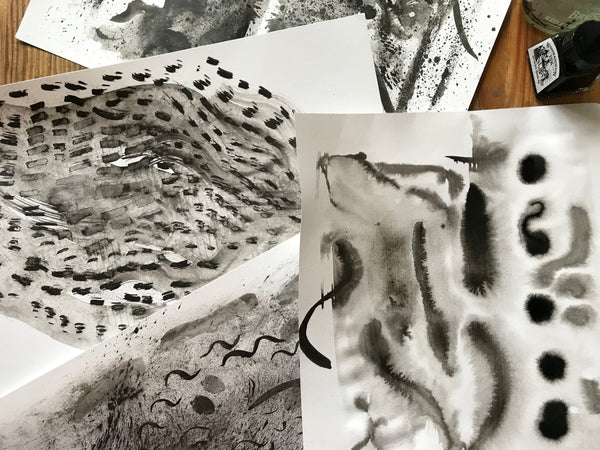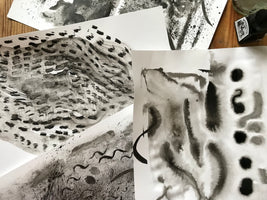 Scribble and Sketch Online (No. 18) Inky Smudgy Marks
A fun workshop for the youngest to the oldest in the family, everyone can make some marks on paper with ink, either with fingers, paintbrushes, tissues or sticks! This lovely workshop is inspired by the work of Rebecca Salter, PRA (whose work is in the 168 Annual Open exhibition from November 2020 - March 2021).

Get creative together as a family, having fun and learning together. This workshop is now available as a pdf worksheet to download here. 
Please check back to find out when Scribble & Sketch will resume. Currently we will continue to run the workshops online. 
Newsletter
Sign up to our newsletter to keep up to date with RWA news