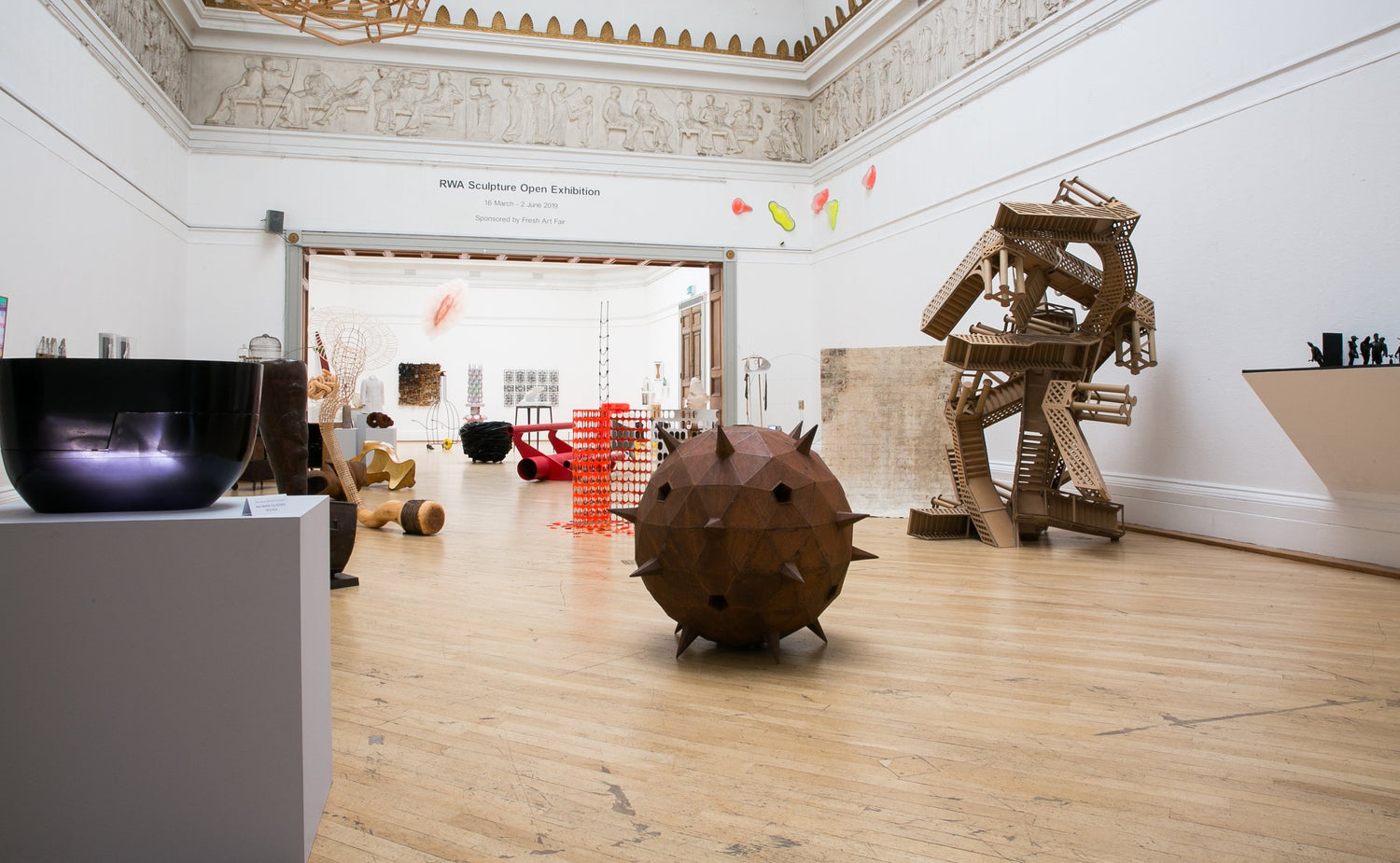 RWA Sculpture Open Exhibition
16 Mar – 2 Jun 19
Unfortunately, tickets for this event are no longer available. Subscribe to our newsletter below to be first to hear about similar events
THIS EXHIBITION HAS NOW CLOSED
PLEASE

 

CLICK HERE

 

TO SEE OUR CURRENT EXHIBITIONS
Book online today and save over £1 on adult admission tickets.  PLEASE NOTE: by purchasing a ticket to this exhibition you also receive entry to Gaudier-Brzeska: Disputing the Earth and The RWA Sculpture Lab
Purchasing a Gift Aid ticket will enable us to claim an extra 25p of Gift Aid for every £1 you donate. With your support, people of all ages can be inspired by our exhibitions and creative activities. To enable us to claim Gift Aid, please give your full name, first line of address and postcode at the checkout. By purchasing this ticket you agree that you have read our Gift Aid Declaration.
About the RWA Sculpture Open Exhibition
This dynamic and varied exhibition showcases of some of the most exciting sculptors from across the country and beyond. Almost all of the work is for sale, making the Sculpture Open a perfect opportunity to discover new artists or invest in well-known names. This year we are pleased to announce that our Invited Artist will be Brazilian sculptor, painter and printmaker Ana Maria Pacheco. 
Click here to browse and buy artworks online
The RWA Sculpture Open will celebrate contemporary sculptural practice in all its many forms. From bronze casting to 3D printing, stone carving to found objects, sculpture is arguably the most diverse of artistic mediums allowing unrivaled freedom in materials, process, form and scale. Crossing boundaries between architecture, design, manufacturing and craft sculpture is a constantly evolving art form that pervades our lives like no other - from public monuments to the coins we carry in our pockets, sculpture is all around us.
Sculpture addresses our most innate creative desires to bring something tangible into being. Artists throughout the ages have explored new methods and means of expression, be it ancient religious icons, the figuration and abstraction of modern western art or the limitless possibilities explored in contemporary art. Our way of understanding the past is frequently through sculpture, the oldest clues to mankind's early existence is a figurine from prehistoric times - an anthropomorphic lion-man carved from woolly mammoth ivory. Sculpture is a way of understanding our moment in time and leaving a legacy for future generations.
This year's selection panel comprises of internationally-known sculptors Ann Christopher RA, Daphne Wright and Kate MccGwire, Artistic Director of New Art Centre at Roche Court Stephen Feeke and RWA Academicians Ian Middleton, Simon Hitchens and Dallas Collins.
The RWA Open Sculpture Exhibition is a biennial exhibition, taking place as a change from our usual Open Drawing Exhibition, Drawn.
This year's Open Sculpture Exhibition is sponsored by Fresh Art Fair 
Browse and buy art online
This year, for the first time, we are offering you the chance to browse and buy all of the works in the Sculpture Open online. Sign up to our e-newsletter for more details.
The Sculpture Lab
The Sculpture Open will also be accompanied by The Sculpture Lab, a space designed to encourage interaction and participation, welcoming all ages and abilities to come inside: investigate, discuss, test, create and play. 
Sculpture Lab is supported by Art UK
Information for Artists
Submissions have now closed. Information for participating artists can be found here.


---
Opening times
This ticket may be redeemed any day that we are open within the exhibition dates (16 March-2 June).
Tuesday-Saturday 10am-5.30pm
Sunday 11am-5pm
CLOSED Mondays
Last admission 30 minutes before closing. The RWA occasionally closes early for special events. Please call ahead or check the website for details.
---
Ways to Pay
ONLINE TICKETS: Save over £1 on adult admission tickets by booking online at least 12 hours before your visit. Simply show your email order receipt to reception to gain entry. Please note that each ticket can only be used once. 
RWA ART PASS: The Art Pass allows you to visit any RWA exhibition, as many times as you want, for one whole year. 
Gift Aid Declaration: Purchasing a Gift Aid ticket will enable us to claim an extra 25p of Gift Aid for every £1 you donate. By purchasing a Gift Aid ticket you agree that you have read and agree to the following Gift Aid Declaration:
Please treat this entry ticket to the RWA as a Gift Aid Donation. I am a UK taxpayer and understand that if I pay less Income Tax and/or Capital Gains Tax than the amount of Gift Aid claimed on all my donations in that tax year, it is my responsibility to pay any difference.   
ON THE DOOR:
Adults: £7.95 (includes a 80p donation) £6.95 online
Concessions: £6.75 (includes a 70p donation). Pay on the door
Under 18s/SGS, UoB & UWE students: FREE
RWA Art Pass Holders: FREE Purchase an Art Pass
Friends of the RWA: FREE Join today
National Art Pass holders: 50% discount on ticket price. Pay on the door
Images by Lisa Whiting
Memória Roubada I, Ana Maria Pacheco, 2001, Polychromed wood, gold leaf, slate base
Memória Roubada II, Ana Maria Pacheco, 2008, Polychromed wood, gold leaf, slate base
Newsletter
Sign up to our newsletter to keep up to date with RWA news
Related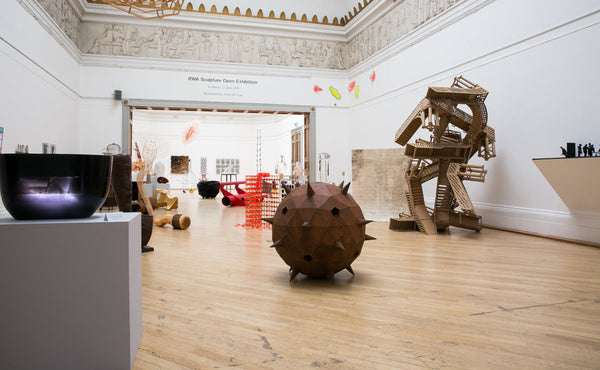 A celebration the diversity of form, medium and scale in contemporary sculptural practice.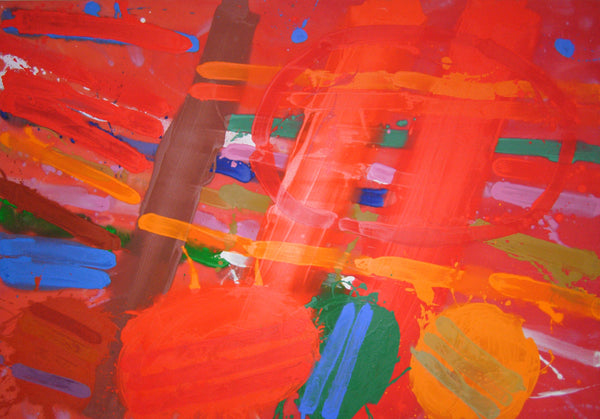 A major retrospective of Albert Irvin alongside leading abstract expressionists