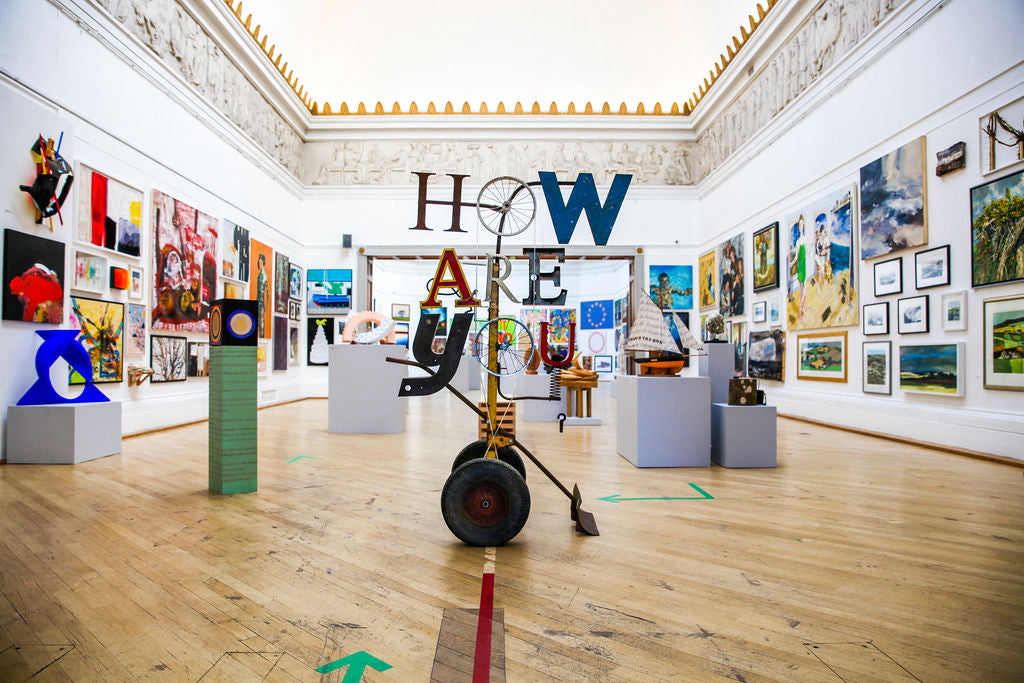 168 Annual Open Exhibition
17 April - 9 May 2021
Unfortunately, tickets for this event are no longer available. Subscribe to our newsletter below to be first to hear about similar events
THIS EXHIBITION HAS NOW CLOSED. PLEASE CLICK HERE TO SEE OUR CURRENT EXHIBITIONS
The RWA's renowned Annual Open Exhibition returns for its 168th year with a stunning variety of work from emerging and established artists.
This dynamic and varied exhibition invites painting, drawing, printmaking, photography, sculpture, installation and mixed media submissions and is a showcase of some of the most exciting artists from across the country and beyond. 
All work is for sale, making the Annual Open a perfect opportunity to discover new artists or invest in well-known names.  Although we can't open to the public at present, all artworks are available for purchase HERE, and if you're interested in buying a piece as a gift, we offer a gift certificate and admission ticket to open on the day. 
Always popular with art lovers, last year's spectacular exhibition attracted over 10,000 visitors. This year's Annual Open will include work by our invited artists Rebecca Salter PRA and Frank Bowling OBE RA as well as the RWA Academicians. 
A selection panel assesses every entry and this year over 600 works will make it into the final exhibition. This year's selectors include RWA Academicians Fiona Robinson, Ros Ford, Seyed Edalatpour, Andrew Muñoz and Wendy Elia, alongside artist and gallerist Zavier Ellis, writer and curator Anna McNay and Bridget Riley Art Foundation Curator at the British Museum Isabel Seligman.
Listen to our exhibition audio guide
Ever wondered how the Annual Open exhibition happens? Listen to our audio guide to hear more about the exhibition and its history.
Please read before booking: 
Due to Covid-19, the number of people entering the building is currently restricted. Tickets are bookable in slots every half an hour and we advise that you allow between 1 and 2 hours to view the exhibition. Please plan your visit so as not to arrive too early as you will not be able to access the building until your booked slot. Please note also that the galleries will close at 5pm.
Information for participating artists
If you have submitted to this year's Open Exhibition, you can view your entry here. Further information for participating artists can be found here. 
The RWA as a Charity
The Annual Open reflects the RWA's ongoing commitment to championing world-class art in the region and creating opportunities for new and emerging talent. IIncome from submissions is a vital source of support for the RWA, an independent charity (1070163), in order to maintain its historically significant building, present its ambitious programme of exhibitions and deliver creative opportunities for young people and adults across Bristol.
Find out more about this exhibition: #RWA168
Sponsored by 
Newsletter
Sign up to our newsletter to keep up to date with RWA news