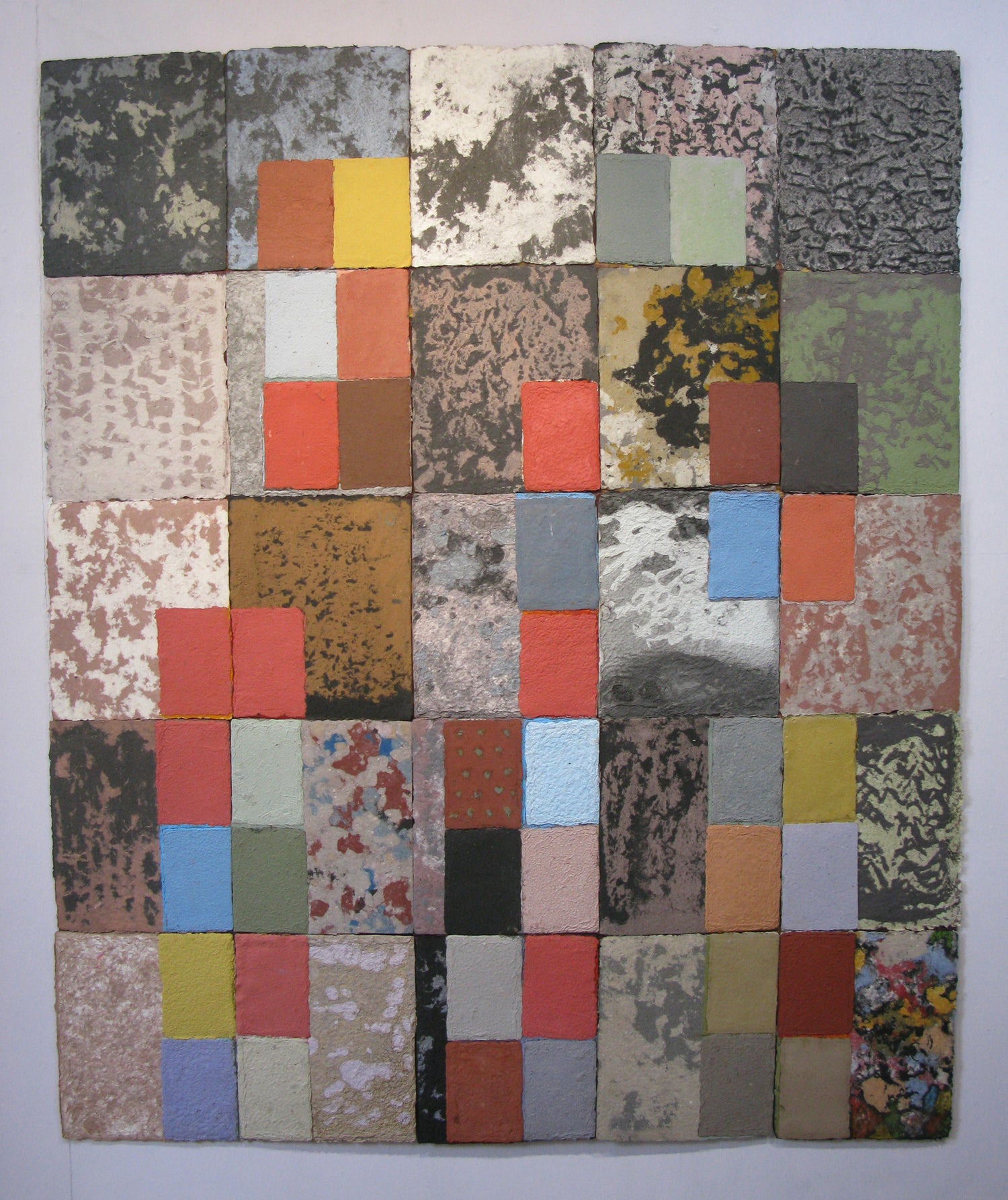 Peter Ford RE RWA: Out of Order
16 Jul–18 Aug 19
Unfortunately, tickets for this event are no longer available. Subscribe to our newsletter below to be first to hear about similar events
THIS EXHIBITION HAS NOW CLOSED
PLEASE CLICK HERE TO SEE OUR CURRENT EXHIBITIONS
Peter Ford is a printmaker and paper-maker, with his most recent work has focusing on colour, texture and pattern. Peter has exhibited widely across the UK and internationally, most recently in Macau, China. He also runs the Off-Centre Gallery in Bristol specialising in art on paper.
'Out of Order - Beginnings and Endings
Why 'Out of Order'? I have been interested in order and its opposite for most of my life. The word chaos is often used too casually when what is experienced may be just a form of order not yet recognised or a state of uncertainty between forms of order. In childhood I used to prise up path stones in the garden so that I could watch the apparent chaos of an ants' nest. Was there order below the stone before I caused the earthquake?'
Apart from being sometimes visually interesting and curious technically, what on earth is my artwork about?  I ask myself this. Possible answers: some of it is about communication and my largely unsuccessful attempts to learn languages. Out of this has developed an interest in scripts such as Cyrillic, Japanese, Korean and Chinese.
Some of my work is about the effects of time on surfaces and about ageing and mortality.  Remembering and Forgetting. This last is a theme shared with many other artists in later life. Evidence of these preoccupations can be seen here and in some of the pieces now at Off-Centre Gallery.'
Admission is free.
Images L-R: Fanfare, 2018, paperwork,130 x 108cm; Episode 3 – with Runic script, 2019, paperwork, 50 x 36cm; Hexagon 2, 2018, archival digital print, 20 x 20cm; On Site 3, 2018, cast paperwork, 25 x 21cm; Diamond Stitch Work, 2018, archival digital print, 20 x 20cm
Newsletter
Sign up to our newsletter to keep up to date with RWA news