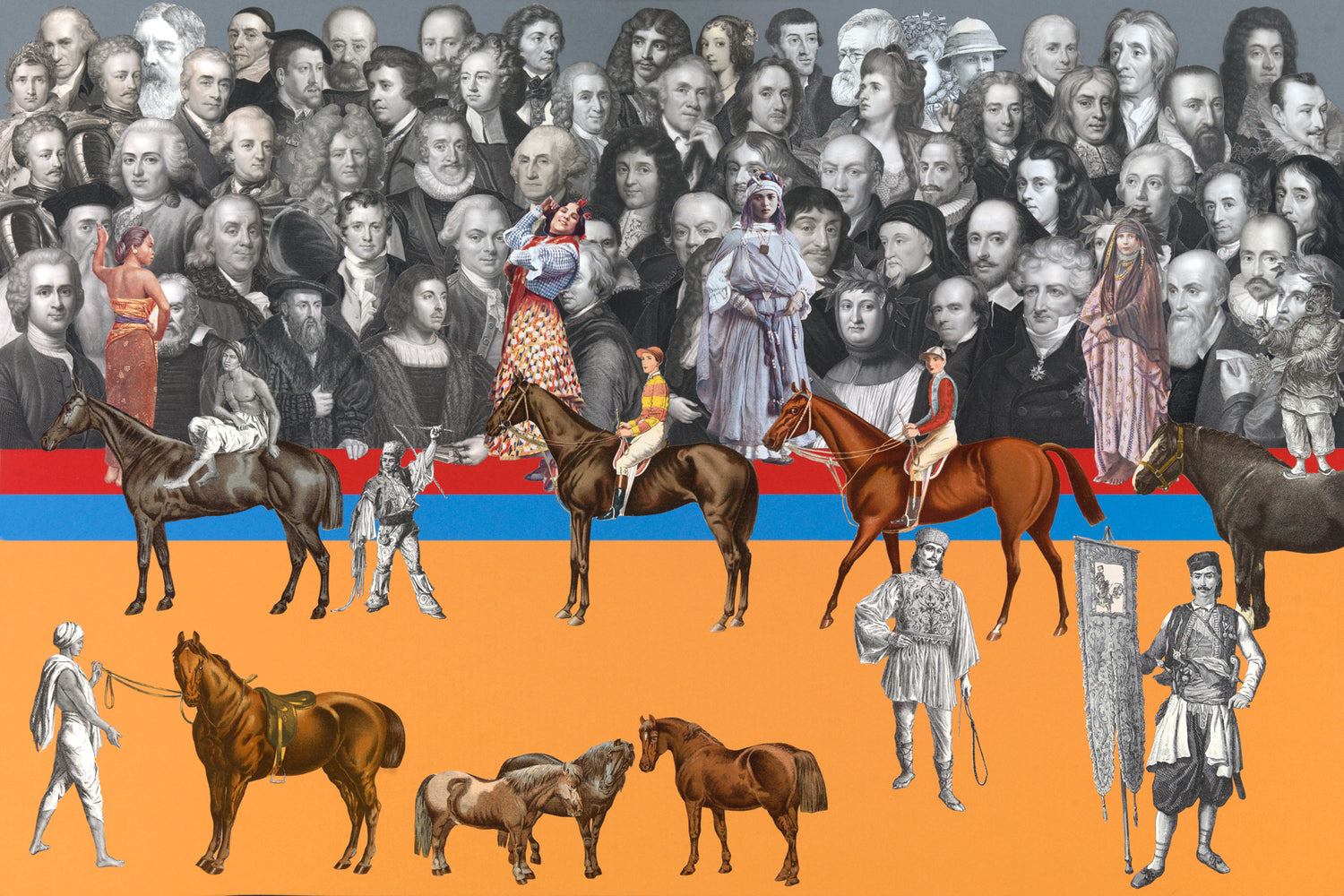 Sir Peter Blake
10 - 17 Apr 18
Unfortunately, tickets for this event are no longer available. Subscribe to our newsletter below to be first to hear about similar events
THIS EXHIBITION HAS NOW CLOSED
PLEASE CLICK HERE TO SEE OUR CURRENT EXHIBITIONS
Tuesday 10 April - Tuesday 17 April
Free admission
The RWA are proud to present an exhibition of works by Godfather of British Pop Art Sir Peter Blake.
Blake's work crosses all generational divides, and inspires great respect from younger artists such as Damien Hirst, Gavin Turk, Pure Evil and Tracey Emin. Knighted in 2002, an honorary doctor of the Royal College of Art, and with his work represented in major collections throughout the world, Peter Blake truly is a grandee of British Art.
Peter Blake's work reflects his fascination with all streams of popular culture, and the beauty to be found in everyday objects and surroundings. Many of his works feature found printed materials such as photographs, comic strips or advertising texts, combined with bold geometric patterns and the use of primary colours. The works perfectly capture the effervescent and optimistic ethos of the sixties, but are also strikingly fresh and contemporary. There is also a strain of sentimentality and nostalgia running throughout his work, with particular focus towards childhood innocence and reminiscence, as can be seen clearly in his recent Alphabet series. Blake is renowned for his connection with the music industry, having produced iconic album covers for the Beatles, Paul Weller, The Who, and Oasis.
Newsletter
Sign up to our newsletter to keep up to date with RWA news