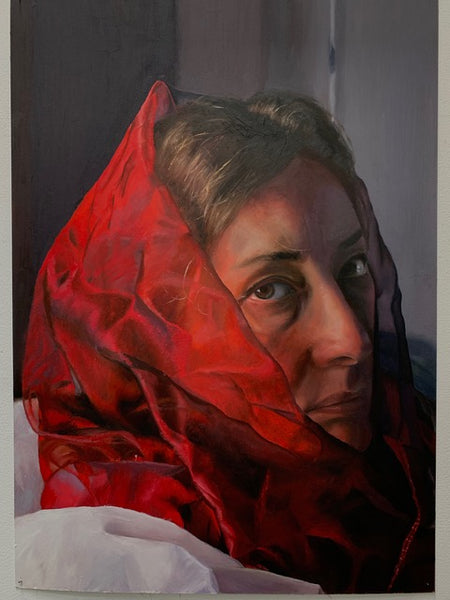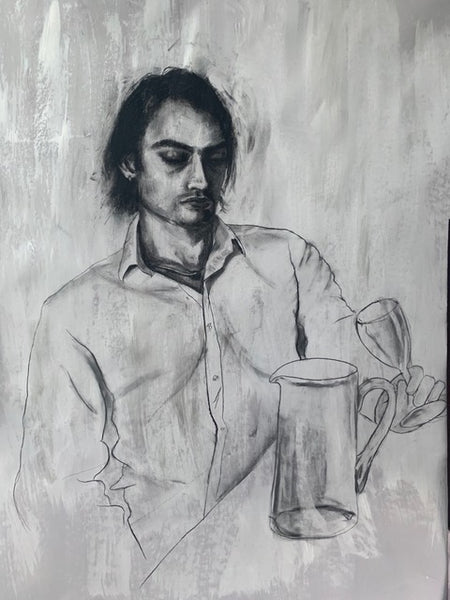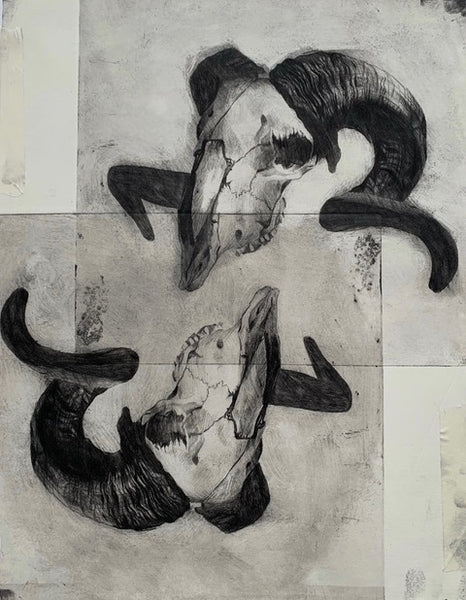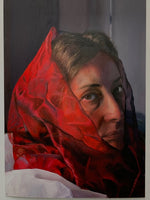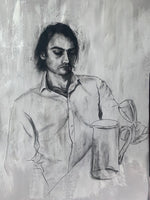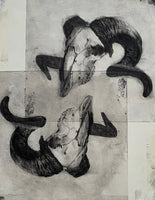 Mother, Sylvie Livingstone
Unfortunately this item is no longer in stock. Subscribe to our newsletter below to be first to hear about similar products and new product ranges
Year group: 13
School: QEH
Title: Mother, Medium: Water-based oil paint on mount board 
Response to a title 'Human form'. This was my modern take on religious iconography as icons have changed over the years from religious figures to celebrities or loved ones.
Title: Finn
Medium: Charcoal and acrylic on paper   A response to Da Vinci's 'Last Supper'. Project title 'Human Form'. A modern take on how society has grown more secular and lost touch with God/religious importance. 
Title: Ram's Skulls
Medium: Dry point etch   A response to iconography focusing on the parable of the Sheep and Goats found in the Bible (Matthew 25). Instead of using religious figures as the subject I contrasted the symbols that represent Good and Evil in the parable - good is represented by sheep and evil by goats. 
Newsletter
Sign up to our newsletter to keep up to date with RWA news