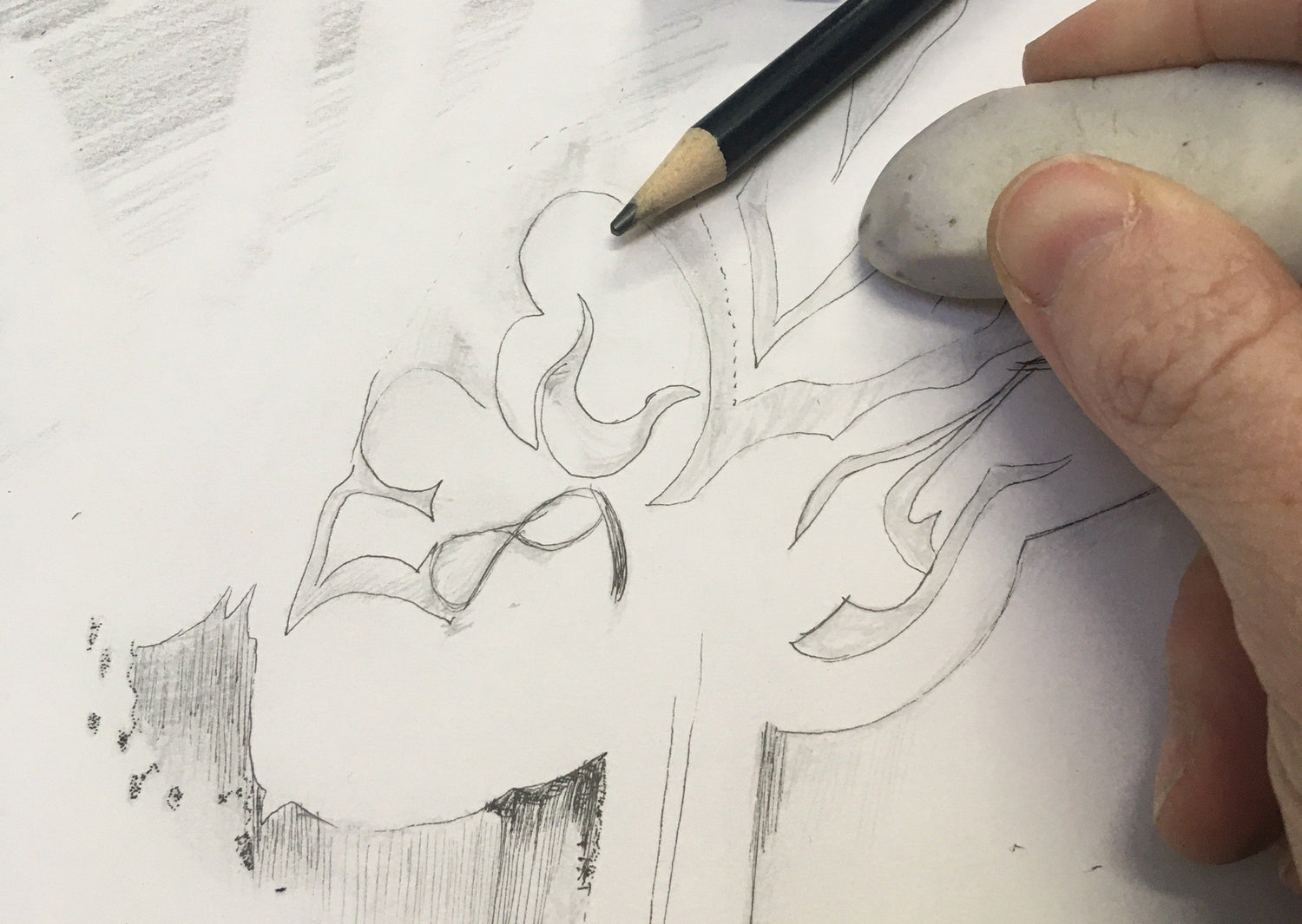 Junior Drawing School - The Art of Taking Away
Unfortunately, tickets for this event are no longer available. Subscribe to our newsletter below to be first to hear about similar events
10:30am - 12:30am, Thursday 18th February 2021
Suitable for 7-12 year olds
This workshop, delivered by artist Jessica Bartlett, will explore 'negative space', the term given to describe the spaces between things.
This is a fun way to investigate light and shadow, objects and spaces, things and nothing. You will be guided to cut away, paint out and erase... as a form of destructive creativity!
This workshop is suitable for 7-12 year-olds who would like to explore freedom in mark making and challenging the way we see things. It can be carried out with everyday things that the children will have ready access to. The result will be a special collection of images. 
It is hoped that this class can run in the Drawing School room at RWA in person. By booking this class, you agree that if Covid-restrictions mean that this cannot go ahead in person at RWA, it will be run as a digital class via Zoom. (The Zoom link and password will be sent to you at least the day before the workshop. You will also be sent a materials list the week before the workshop if you have booked in time.) 
Due to coronavirus closures we are having to make decisions on our programme last-minute that mean some activities have to be delivered online.
Newsletter
Sign up to our newsletter to keep up to date with RWA news