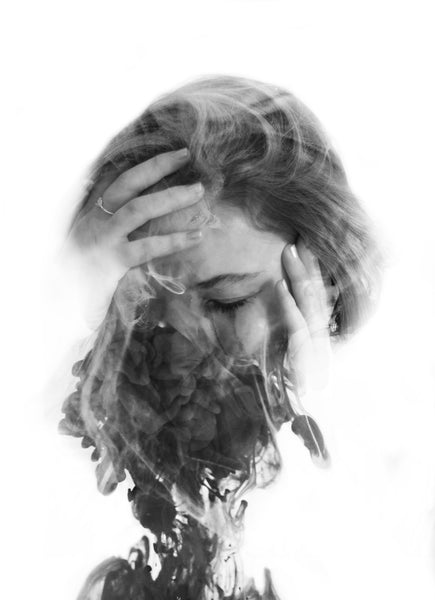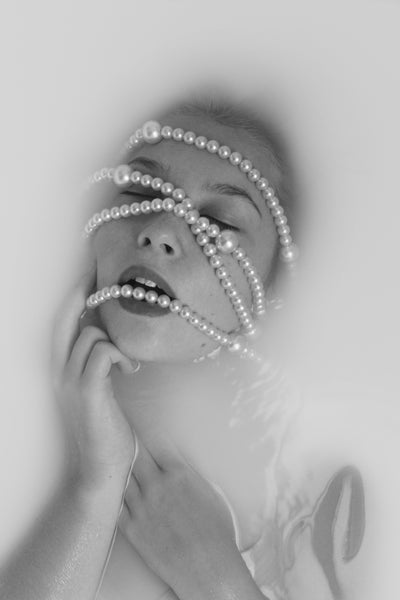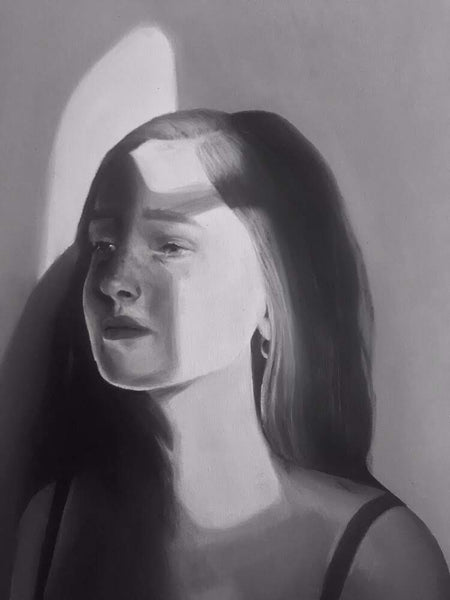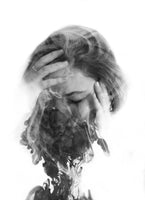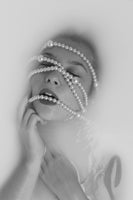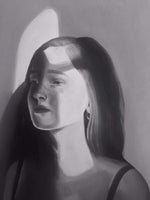 Grace, Eliba Laws
Unfortunately this item is no longer in stock. Subscribe to our newsletter below to be first to hear about similar products and new product ranges
Year group: 13
School: QEH
Medium: two digital images and one black and white painting in water-based oils on canvas.
The first image (Title: Grace) was created when I was exploring the title of memories and particular the unreliability of them and the pain of forgetting. 
The second image (Title: Rose Bath Pearls) was created to depict the pressure of materialism. I wanted to illustrate this quite literally by positioning my subject half submerged in water, as if to submerge her in the pressure, and have her wrapped in pearls to symbolise the strangling nature of the need to obtain certain items in order to feel a sense of self worth. 
Finally, My painting was created when I was exploring lighting and form. I was particularly interested in the role of windows and how they are meant to represent a small glimpse into the future. However, I was more fascinated in the idea of capturing the person behind the window rather than the view or future that it holds.
Newsletter
Sign up to our newsletter to keep up to date with RWA news