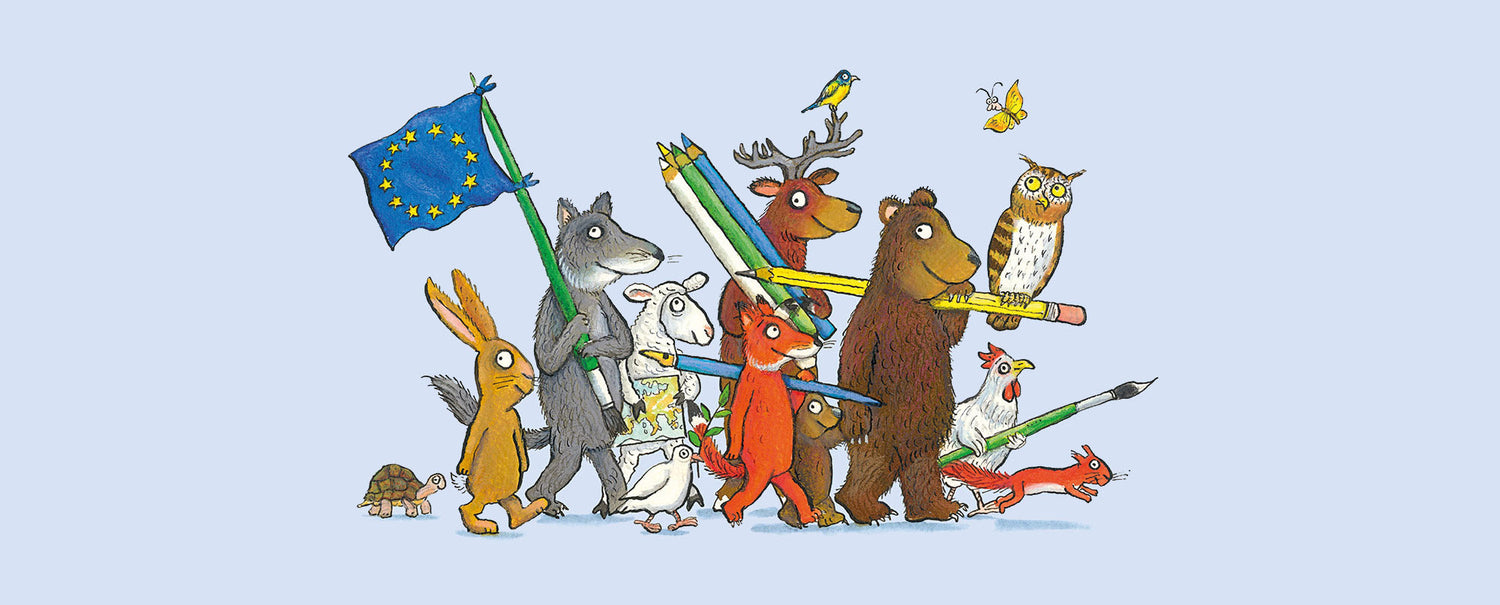 Drawing Europe Together
5 Feb - 8 Mar 20
Unfortunately, tickets for this event are no longer available. Subscribe to our newsletter below to be first to hear about similar events
THIS EXHIBITION HAS NOW CLOSED
PLEASE

 

CLICK HERE

 

TO SEE OUR CURRENT EXHIBITIONS
A free exhibition at Bristol's oldest art gallery, featuring artwork by 45 leading children's book illustrators
Drawing Europe Together is an exhibition of artworks created by 45 children's book illustrators from across Europe who have shared their powerful visions of the European Union's shared past and its unsure future. This is a passionate and heartfelt exploration of Europe and what it means to many of the people who live and work within its borders.
From Brexit bees to wall-jumping bulls, Drawing Europe Together is a unique portrayal of the European community . . . with or without Britain.
Artists include: Axel Scheffler, Quentin Blake, Judith Kerr, Chris Riddell, Claude K. Dubois and many more.
PLUS!
In the wake of 31st January and in the dawn of a new decade, join us for a panel discussion which will cover the UK's new position in Europe, where we go from here and how our identity, both national and personal, will change over the next few months and years. The panel includes Axel Scheffler, Maike Bohn and Penny Dale. See more...
Images:
'My Proposal for a European Heraldic Animal the EU-le' © Axel Scheffler
Drawing Europe Together Front Cover
'Britain Takes the Biscuit' © Emily Gravett
'Europa, Sceptical' © Jutta Bauer
'Europe Means Overcoming Division and Separation' © Thomas Müller
'Narnia' © Chris Riddell
'Together We Are Great!' © Thé Tjong-Khing
Newsletter
Sign up to our newsletter to keep up to date with RWA news