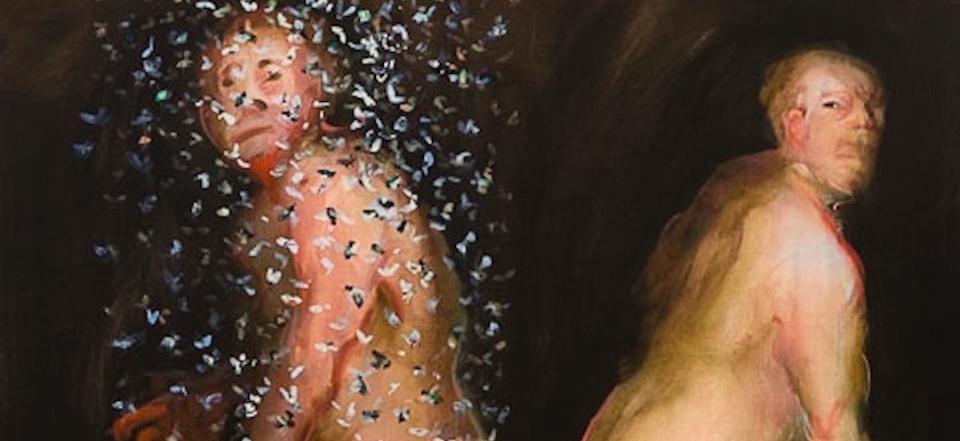 Body and Soul
2 – 25 Apr 2019
Unfortunately, tickets for this event are no longer available. Subscribe to our newsletter below to be first to hear about similar events
THIS EXHIBITION HAS NOW CLOSED
PLEASE

 

CLICK HERE

 

TO SEE OUR CURRENT EXHIBITIONS
'The human body is the best picture of the human soul,' Ludwig Wittgenstein, philosopher.
An exhibition by thirteen invited Academicians whose use of the human body is an important aspect of their practice. The show displays paintings, drawings, printmaking, ceramics, bronze casting and wood carving.
The artists exhibiting are Malcolm Ashman, David Backhouse, Nicola Bealing, James Butler, John Butler, David Carpanini, Leslie Glenn Damhus, John Huggins, David Inshaw, Angela Lizon, Andrew Munoz, Anne Rothenstein and George Tute.
'The human body is strange and flawed and unpredictable. The human body has many secrets, and it does not divulge them to anyone, except those who have learned to wait,' Paul Auster, writer and director.
Admission is free.
Image: Nicola Bealing RWA, 'Dirty Man, Clean Man', 121 x 91cm, oil on linen
Newsletter
Sign up to our newsletter to keep up to date with RWA news