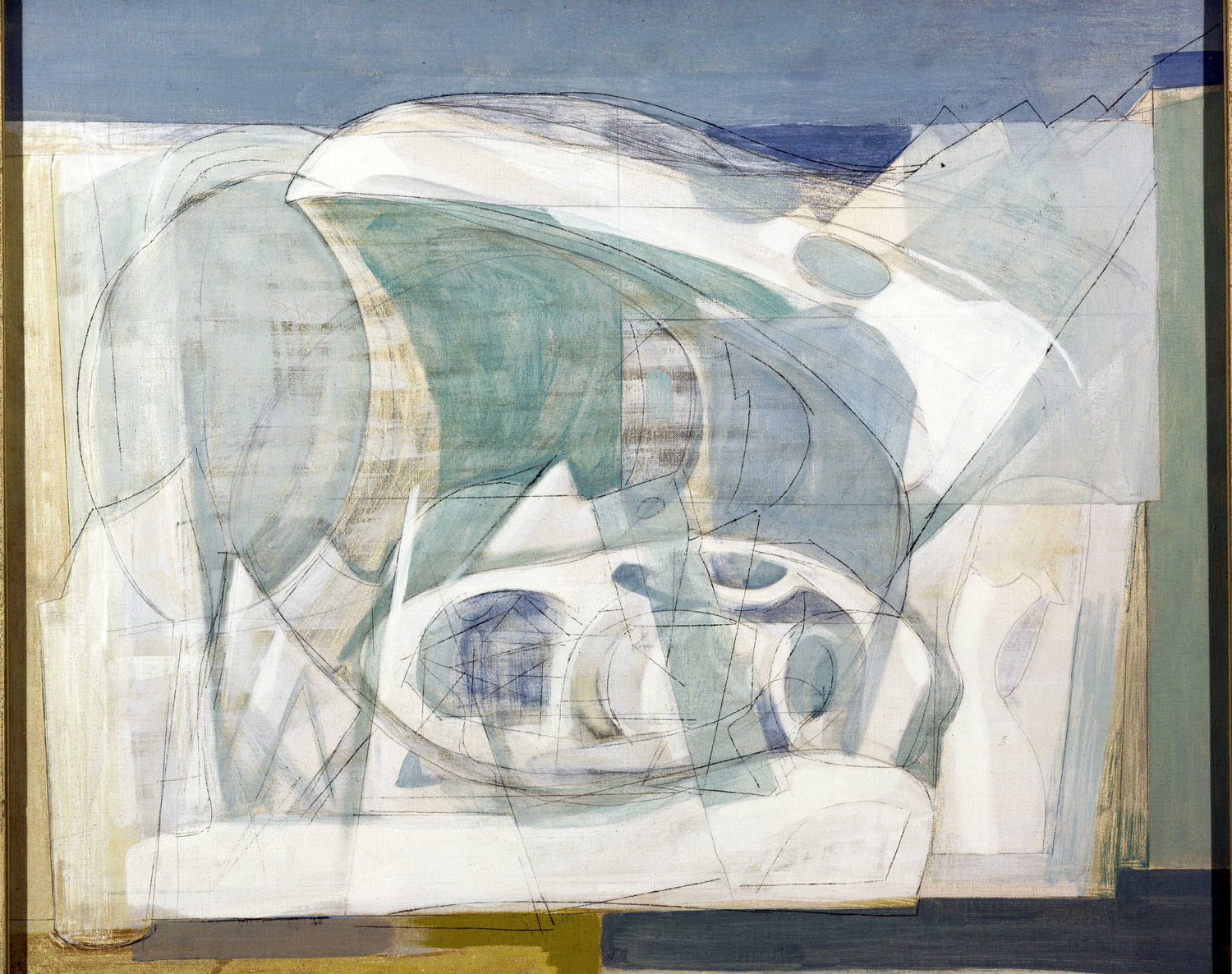 Wilhelmina Barns-Graham and the Artists of St Ives
1 Aug - 19 Sep 2020
Unfortunately, tickets for this event are no longer available. Subscribe to our newsletter below to be first to hear about similar events
PLEASE

 

CLICK HERE

 

TO SEE OUR CURRENT EXHIBITIONS
We are delighted to re-open with three exhibitions exploring the work of Wilhelmina Barns-Graham and her peers. We request that all visitors wear a mask in the galleries and preferably in our public spaces. 

Wilhelmina Barns-Graham: Inspirational Journeys 
This art exhibition explores the work of Wilhelmina Barns-Graham, a prominent member of the St Ives group and one of Britain's most significant 20th century artists.
Focusing on one of Britain's most significant twentieth-century artists and her trips to Europe, this exhibition explores the effect these journeys – to Italy, Switzerland, Spain, Lanzarote and the Orkneys – had on Wilhelmina Barns-Graham's practice. The works in this exhibition highlight the importance that new perspectives had on Barns-Graham. Made over a 50 year period, they range from detailed figurative depictions of specific landscapes to bold and colourful abstract paintings. The theme of the show is particularly timely and foregrounds a positive relationship with Europe and the inspiration found through travel and cultural exchange. This exhibition was curated by the Wilhelmina Barns-Graham Trust.
St Ives: Movements in Art and Life
Discover how in 1939 St Ives became a temporary home to some of Britain's most forward-thinking abstract artists fleeing the dangers of the Second World War.
This exhibition explores the creative inspiration offered by the harbour town in West Cornwall, its surrounding landscape and its people to a generation of artists whose lives and careers were impacted by mid-twentieth-century conflict. Curated by Rachel Rose Smith, artists include Wilhelmina Barns-Graham, Sandra Blow, Terry Frost, Barbara Hepworth, Patrick Heron, Peter Lanyon, Margaret Mellis, Ben Nicholson (pictured), Victor Pasmore and more.
Wilhelmina Barns-Graham Prints
A small exhibition of limited edition prints by this prolific painter and proponent of abstract art in the 20th century. All prints are for sale and can be bought in person or online here.
Find out more about the exhibitions on Twitter: #RWAStIves
Friends, Art Pass Holders, Patrons, Students and under 18s
When reserving free tickets, please click the 'continue to payment' button and the 'pay now' button on the following page. Not doing so will mean your booking will not be processed. You do not need to enter payment details and your card will not be charged. 
Important Information for Bookers

 
1. Admittance is only for visitors with pre-booked tickets, or to visitors on the day only if there is capacity. 
2. Please bring a face mask to wear for the duration of your visit.
3. Please be aware that the number of people who can enter the RWA at any one time is restricted. Due to this, there may be a queue to enter. 
4. Contact details for ticket bookers will be captured.
5. Last entry for the 11am-1pm session is 12.30pm. Last entry for the 1-3pm session is 2.30pm.
6. The café is currently closed.
7. Only one 'household' (max 6) will be admitted to each of the side galleries at any one time.
8. The building will be thoroughly cleaned and sanitised at the end of each day.
9. Want to improve your museum experience and make social distancing easier? Download the Smartify app prior to your visit. Read more below...
Download the Smartify App 
We're always thinking of ways we can make our galleries safer. One of the ways you can improve your museum experience and make social distancing easier is by downloading Smartify before your visit. 
Not only can you listen to our audio guide through the app, but you can access information about specific paintings. When you get here, simply hold your phone up to an artwork. The app will recognise the image and you can read about it on your phone. No more standing close to people to read labels! You can also save your favourite artworks, allowing you to go back and look at them after your visit. Download the app today.
Documentaries about the Exhibitions
If you are unable to visit the exhibitions in person:
1. Browse Wilhelmina Barns-Graham: Inspirational Journeys online.
2. Browse the Wilhelmina Barns-Graham Prints exhibition online. These artworks are also for sale. Please consider helping to support us as an independent gallery by purchasing one of these unique pieces of art.
2.  View our exhibition videos above, scripted and narrated by Nathalie Levi, which provide a fascinating insight and background to the exhibited artists and their works. These were made possible by Arts Council England emergency funding. 
---
Opening Times
We plan to open on Thursdays, Fridays and Saturdays as of Saturday 1 August between 11- 3pm (in two sessions a day). Slots must be booked on this page before you arrive. During these changing times we advise you check online, on our social media channels or with front desk before you travel.
RWA Art Pass 
The Art Pass allows you to visit any RWA exhibition, as many times as you want, for one whole year. 
---
Supported by:
Sponsored by:
Image credit: Wilhelmina Barns-Graham, Upper Glacier, 1950, Oil on canvas, Dimensions 629 x 394 mm, P175 © Wilhelmina Barns-Graham Trust. All rights reserved, 2020. Courtesy of the British Council Collection. Photo © The British Council.
Newsletter
Sign up to our newsletter to keep up to date with RWA news