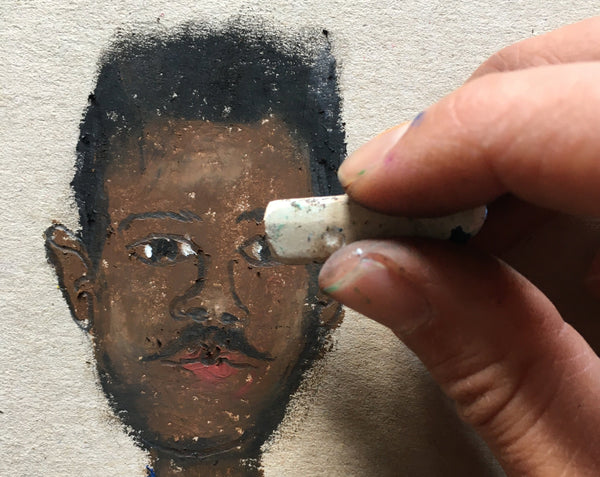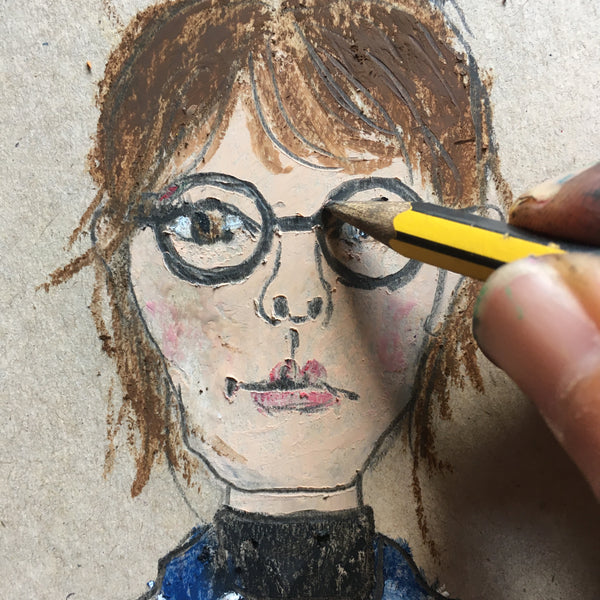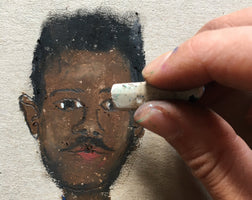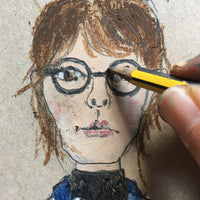 Scribble and Sketch Online (No. 6) Oil Pastel Portraits
Unfortunately this item is no longer in stock. Subscribe to our newsletter below to be first to hear about similar products and new product ranges
Have you ever wondered how to simply and easily create your own 'oil on board' portraits, as a family or with children working on their own? Oil paints take such a long time to dry as well as being difficult and requiring stretched canvas or boards to paint on - but Scribble and Sketch has the answer!

Try this portrait workshop - no need for expensive wooden boards to work on, just use cardboard! No need for expensive and labour intensive oil paints, just use oil pastels!
Abigail Reed has created this fun workshop which we have made available as a pdf to download here. 
This workshop was enabled by funding from Arts Council England
Please check back to find out when Scribble & Sketch will resume. Currently we will continue to run the workshops online. 
Newsletter
Sign up to our newsletter to keep up to date with RWA news