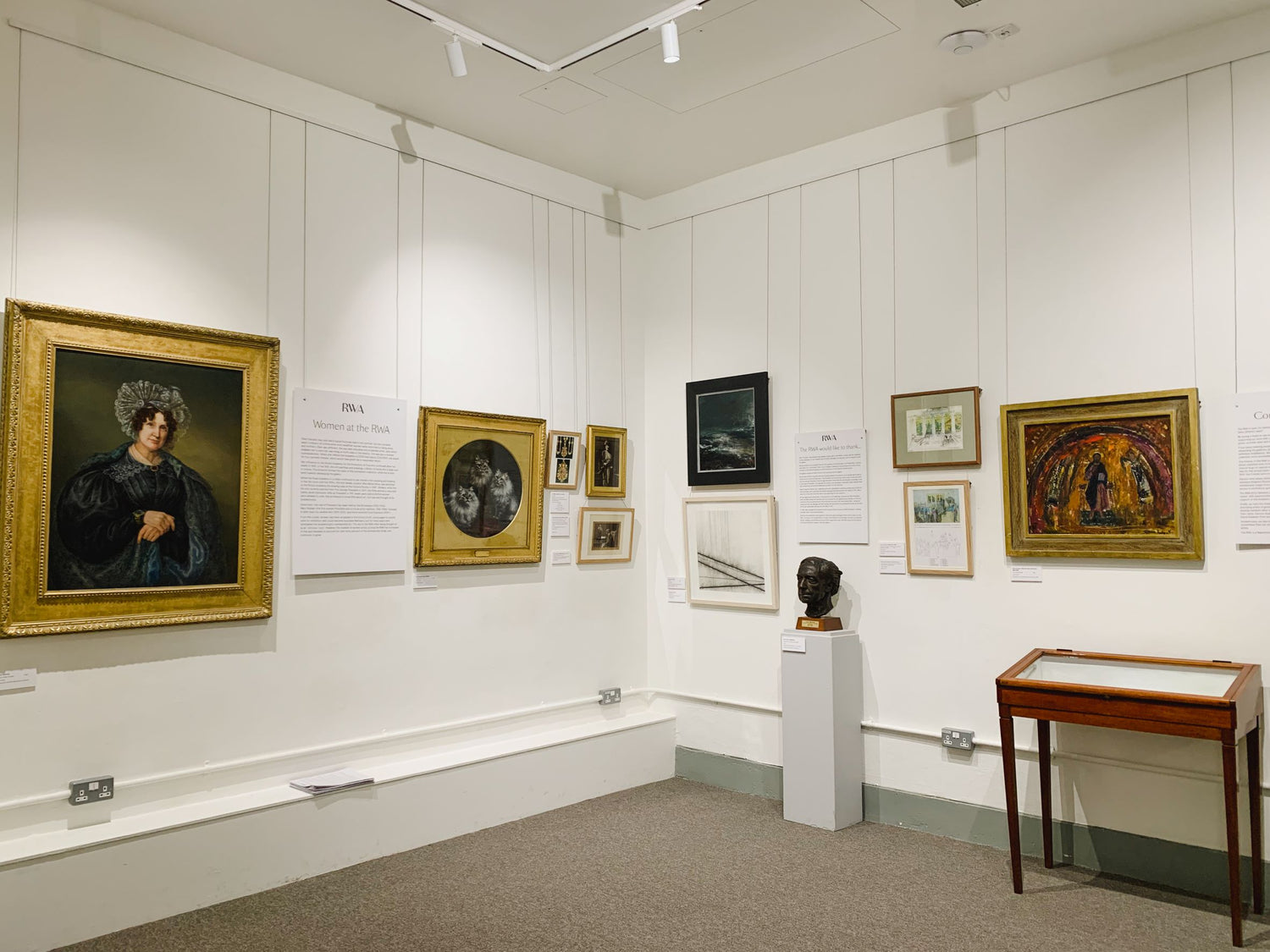 RWA Heritage Display
23 Oct 2022 - 22 Jan 2023
A free exhibition exploring the RWA's rich history, on display in the Lower Ground Floor
The heritage display explores the RWA's long and fascinating history, showcasing significant pieces from the RWA's permanent collection as its backdrop. Discover the history of our beautiful building, the Drawing School and the traditions of the Annual Open Exhibition.
From its creation by a major supporter, artist Ellen Sharples, through hard times during the war, and finally to our transformational Light and Inspiration building project and community outreach work, the exhibition brings together art and artefacts from the past 200 years. 
The exhibition includes historic iconic works including 'Portrait of Ellen Sharples' by Rolinda Sharples, 'Bust of Lord Methuen' by Ernest Pascoe, as well as works by many of the RWA's well-known members including Mary Fedden, Augusta Talboys and Janet Stancomb-Wills.
Newsletter
Sign up to our newsletter to keep up to date with RWA news