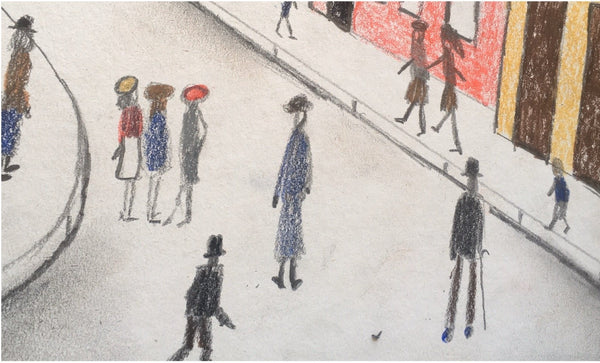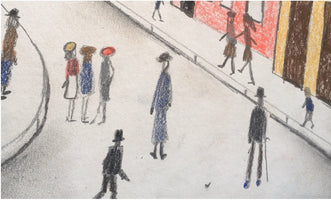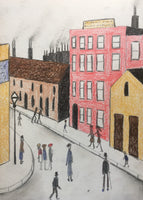 Scribble and Sketch Online (No.10) Lowry Street Scenes
Unfortunately this item is no longer in stock. Subscribe to our newsletter below to be first to hear about similar products and new product ranges
Have you ever tried drawing a picture of the streets where you live? Why not try it as a family activity this summer?
Getting started is easy with this wonderful drawing workshop, inspired by the paintings of L. S. Lowry and his street scenes of people going about their lives and work. After you've copied his, you could try one of your own view of where you live.
"Most of my land and townscape is...part real and part imaginary ... bits and pieces of my home locality. I don't even know I'm putting them in. They just crop up on their own, like things do in dreams." L. S. Lowry
Download the workshop instruction sheets here. 
Please check back to find out when Scribble & Sketch will resume. Currently we will continue to run the workshops online. 
Newsletter
Sign up to our newsletter to keep up to date with RWA news