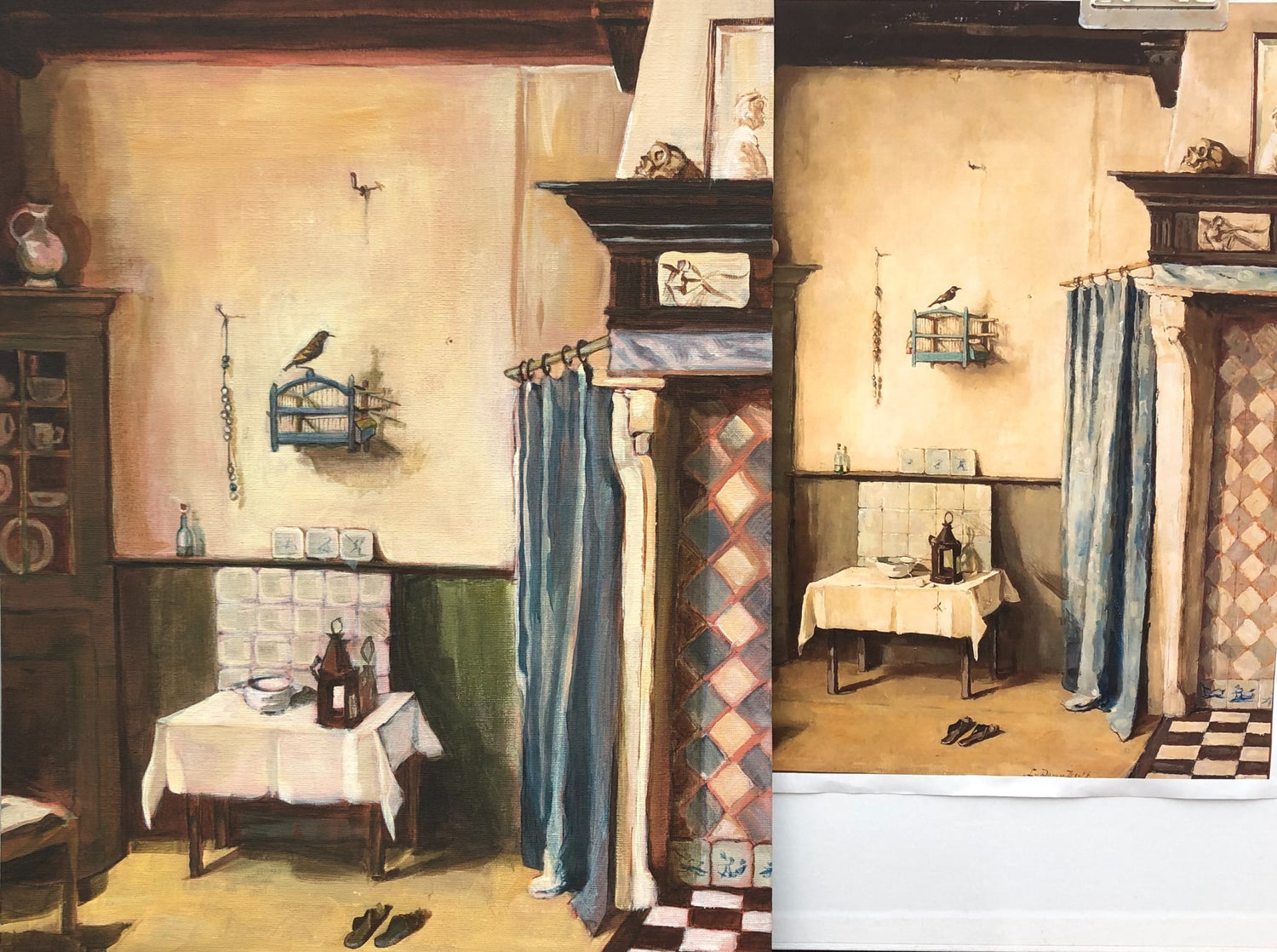 Old Master Techniques
Starts 9 Jan 2024 | 10 weeks
Tutor - Francesca Berlingieri Maxwell
Tuesdays, 10am-1pm | 10 weeks
Starts Tuesday 9 January 2024
From Caravaggio to Vermeer and Toulouse-Lautrec, many painters have used tonal contrast to build depth and volume. Get to grips with this dramatic technique and recreate a detail from a work by an old master on canvas. Learn to prepare the canvas, create preliminary sketches, transfer the drawing to canvas, and build volume and colour through layers of paint. For speed of drying, acrylic paint will be used. Some drawing and painting experience is required.
Basic materials provided, although we recommend bringing your own paintbrushes.
There will be a half term break on 13 February, with classes resuming on 20 February.
Subscribe to the Drawing School newsletter to be first to know about our latest classes.
Buying as a gift?
When buying a course or workshop you will be automatically emailed a confirmation which you can print off and include in a card for your loved one. Gift vouchers can also be bought if you aren't sure which course they would prefer. Please email us the name and email address of the person attending on drawingschool@rwa.org.uk 
Before booking we ask everyone please read our updated Terms and Conditions below.  
Participants must be 16 or over.
If eligible, discounts must be applied when first purchasing your class and cannot be given retrospectively. Please contact us if the discount code is not working.
If you have a disability, learning difficulty or mental health issue which you feel may affect your participation in your chosen class, please either email drawingschool@rwa.org.uk or call 07745694563, prior to booking, so we are aware of any needs you may have.

Refund/transfer and Cancellation Policy: We are unable to offer full or part cash refunds, but you are eligible for an RWA gift voucher or transfer, provided you notify us more than 14 days before the start of your class with us. If we cancel a course or workshop for any reason, then participants will be offered a different date, course/workshop or RWA gift voucher.
Newsletter
Sign up to our newsletter to keep up to date with RWA news