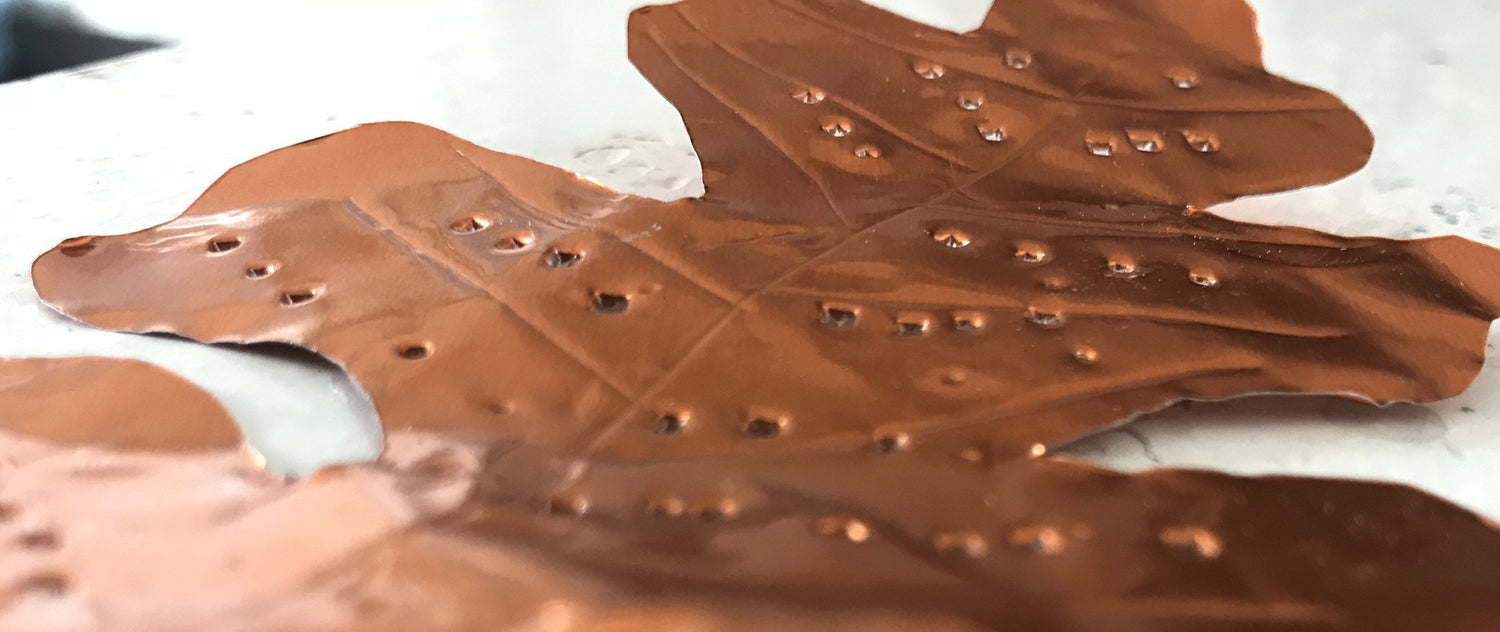 Junior Drawing School - Copper Embossing
Unfortunately, tickets for this event are no longer available. Subscribe to our newsletter below to be first to hear about similar events
Make the most of the summer sunshine and create raised and pierced copper artworks that let light in through holes and slits. For this Junior Drawing School workshop, you will create drawings in the copper using simple household items and turn your flat sheets into wonderful embossed light-catching artworks. 

This workshop will be carried out on Zoom (an adult must be available at all times with their participating child.) Due to the current restrictions, we have decided to run our summer workshops online. For this workshop, we will send you a materials list* several days before, along without requirements for you using Zoom for the workshop. We will send that Zoom link 30 minutes before the workshop starts. 
*Please note the copper you will need to order for this workshop costs around £8 plus postage. 
Limited places available - Book no later than 17th August to ensure your materials arrive in time
Suitable for ages 8-14 years.
Newsletter
Sign up to our newsletter to keep up to date with RWA news