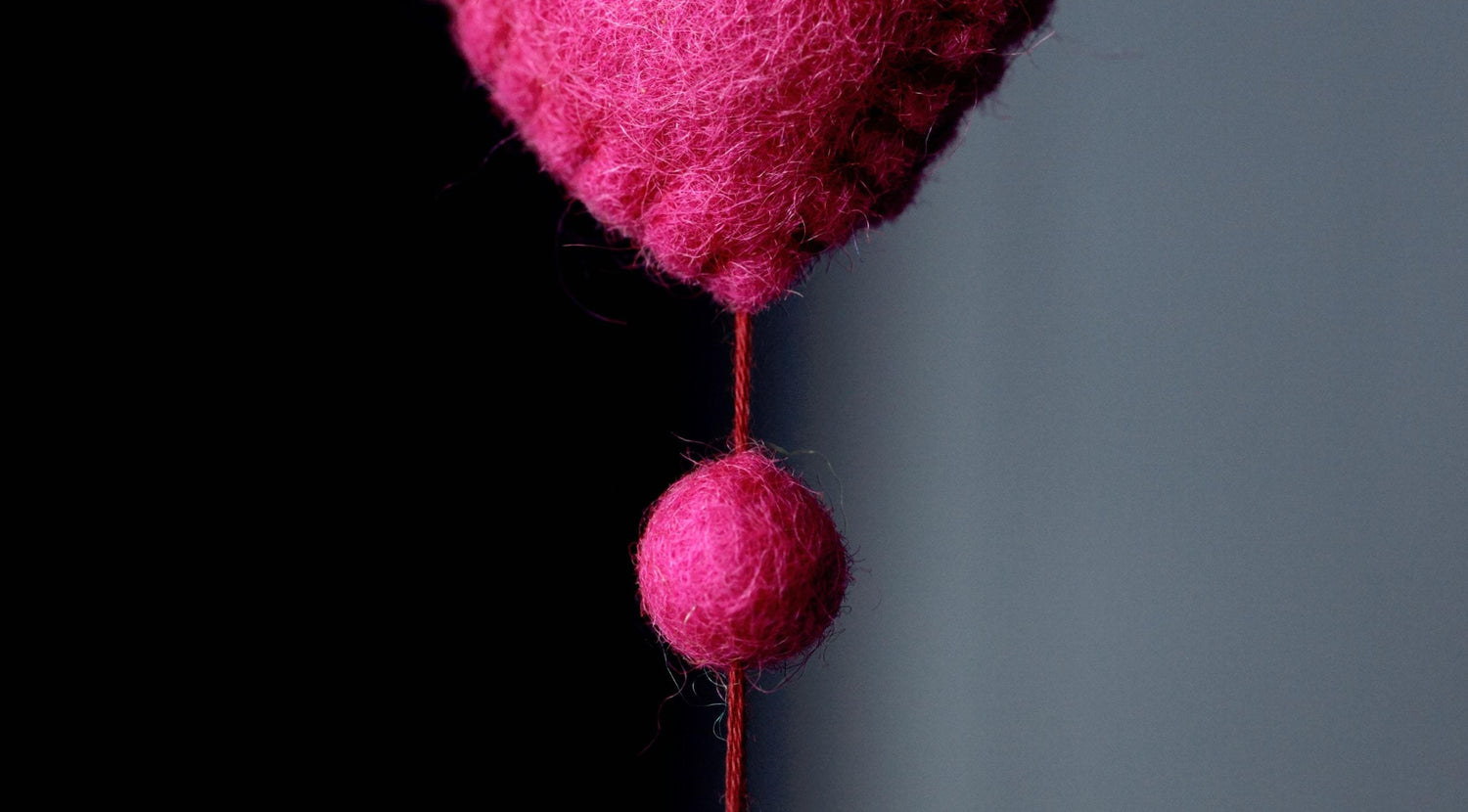 Free Family Workshop - Better Than Baubles
19 December 2020 -
Unfortunately, tickets for this event are no longer available. Subscribe to our newsletter below to be first to hear about similar events
On Zoom  10:00 - 11:00a
m, Saturday 19 December 2020
This Zoom workshop is for all the family to enjoy together
Learn how to use wool fibres to create felt balls to make miniature sculptures and hanging decorations. Get your towels at the ready and enjoy some watery, soapy fun that will result in some beautiful colourful felt balls that can be used in many different ways.
This is an hour of creative and physical activity using your hands and very basic materials. Once you've mastered it, you may well not stop! Perhaps you will want to give the balls away as presents, or use them for Christmas decorations when they have been stitched into and embellished with beads? This workshop is accessible for the youngest in the family right through to the oldest. 
The workshop is being held on Zoom. Parents/Carers must be present in the same room with the participating children for the duration of the workshop. The Zoom link and password will be sent to you the day before the workshop. 

The materials you need for this workshop are:
Clean wool fleece in two or three colours * see below

Soap (soap-flakes work really well, olive oil soap is also excellent)

Easy access to hot water throughout the workshop

Jugs (2 if you have them)

Bowls (at least 1 large)

Towels (at least 1 per person and one for the table, not tea-towels, you need the sort to dry hands on)

Large, long needle

Thread (any thread will be fine if it goes through the eye of the needle)

A few small beads if you have them (and a needle to fit through them)

Embroidery threads if you have them
*Wool fleece recommended site is World of Wool. 100g will be more than enough. 
Due to the coronavirus closures we have had to make decisions on our programme and decided to continue with our winter activities online. We do hope you will enjoy the fun of an artist-led workshop at home.
Newsletter
Sign up to our newsletter to keep up to date with RWA news