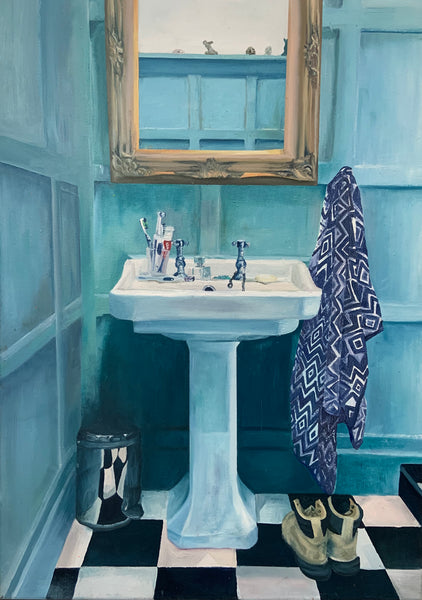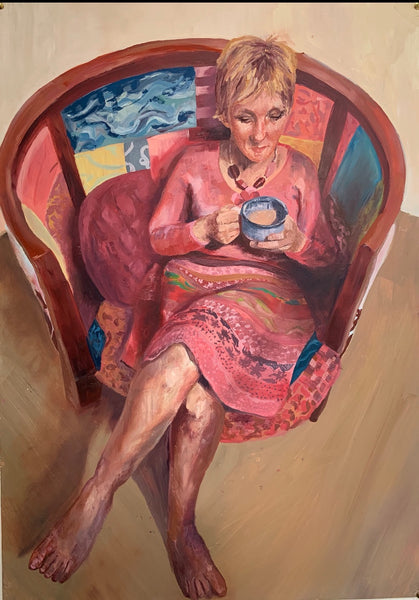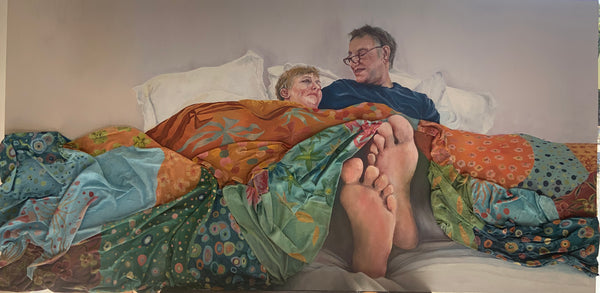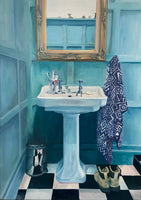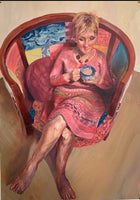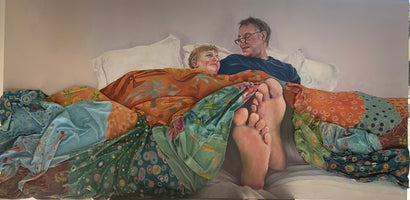 Family Bathroom, Zelda Coleborn
Unfortunately this item is no longer in stock. Subscribe to our newsletter below to be first to hear about similar products and new product ranges
School: QEH School
Year group: 13
Title: Family Bathroom   Medium: Oil on Canvas, 42 x 59.4cm

My sister has just left our family home to go to university. This is symbolised within the painting by her toothbrush being out of the pot and lying on the sink. I like that there is a hidden meaning within the painting that only my family would understand.
Title: The Comfort of a Cup of Tea    Medium: Oil on mount board, 42cm x 59.4cm
My mother's vibrantly coloured and patterned clothes, cocoon and camouflage her in the chair that she upholstered. The painting symbolises the warmth and comfort she brings to our family. 
Title: The Poetry of My Every Day  Medium: Oil on board and fabric, 146 x 74cm 
This is a scene I have experience nearly every of my life, so the viewpoint being low seems appropriate. I could be a younger version of myself at the end of the bed looking up at my parents. I feel this is a celebration of the poetry of my every day. 
Newsletter
Sign up to our newsletter to keep up to date with RWA news