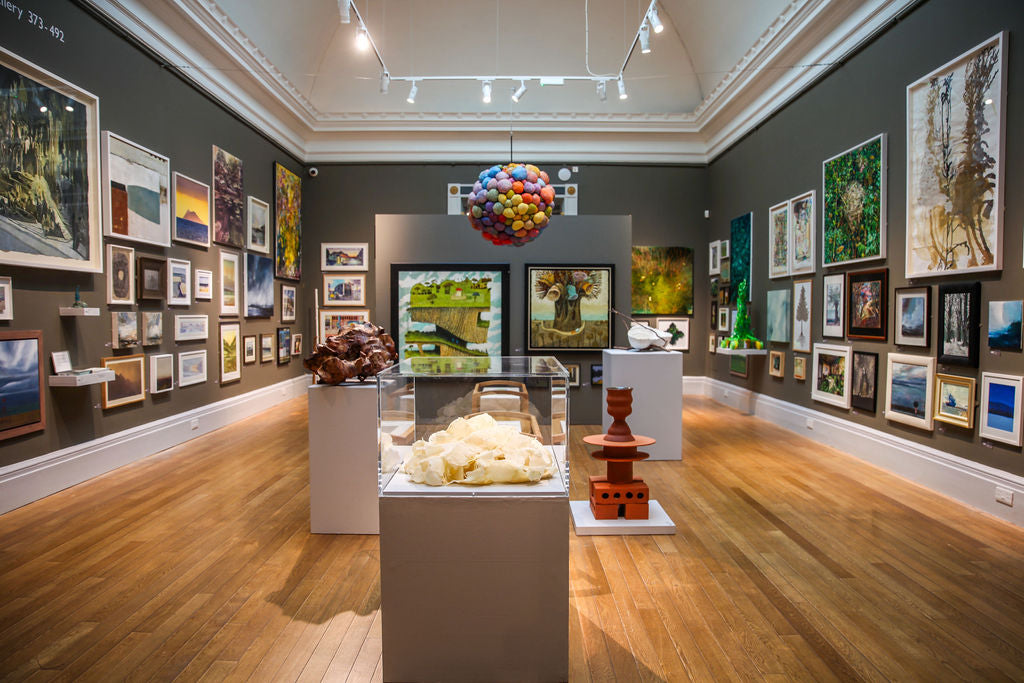 170 Annual Open - Artist Return Transport Bookings
Select your tickets:
Return Transport booking for exhibiting artists
Please make your booking by 15 January 2024 at the latest.
Dates, times and locations:
Penzance: Thursday 25 January 2024, 4 – 5pm, hand-out of work by ArtWorks in Penzance Harbour Car Park, Penzance
Exeter: Thursday 25 January 2024, 12 noon – 1pm, hand-out of work by ArtWorks at Exeter Motorway Service area, (top of Car Park) Off Junction 30 of M5, Exeter

 

London:

 Monday 

22 January 2024, 12 noon - 4pm, hand-out works from Art Moves of Chelsea at Chelsea Self Storage, Blantyre Street, London, SW10 0EQ
 Guidance

Please book 1 ticket per work
Transport is only available from the locations stated above.
Transport is available for prints, paintings, drawings and photographs which are less than 1.75m² (6ft x 6ft). Sculpture must be under 25kg in weight and be easily handled by one person.
Work will be sent unwrapped.
There will be a charge of £15 per work (diptychs count as two works). Please select the number of works you would like transported using the drop-down menu.
Charges will be incurred for works not collected at stated times. The RWA accepts no responsibility for any changes to the schedule. If alterations occur the RWA will inform the artist as soon as possible.
Remember: Please bring with you a form of ID when collecting your work. If a third party is collecting work on your behalf, they must bring this with them, or a letter saying they have permission to collect. Work will not be released without this authority.
Image: 170 Annual Open Exhibition, photo Alice Hendy
Newsletter
Sign up to our newsletter to keep up to date with RWA news