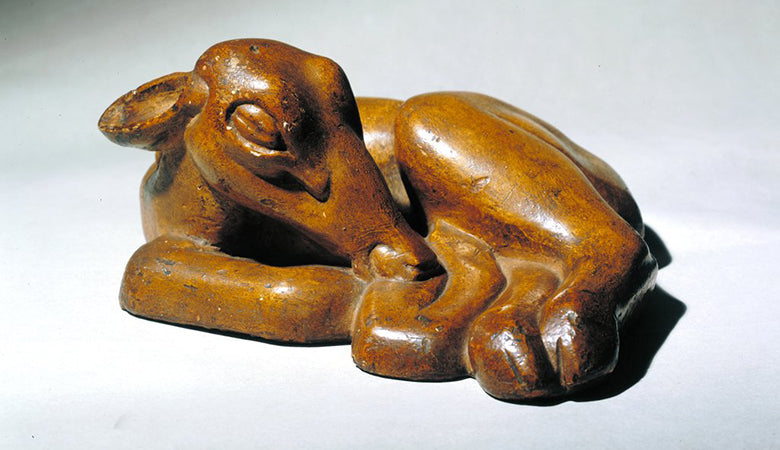 Art History Day School - Gaudier-Brzeska
18 May 2019
Unfortunately, tickets for this event are no longer available. Subscribe to our newsletter below to be first to hear about similar events
Gaudier-Brzeska: Early Years to Legacy 
Saturday 18 May 2019, 10am – 4:30pm
Led by Dr Justine Hopkins - with keynote & exhibition tour by curator Dr Grace Brockington
Friends receive 5% off with a valid discount code. For more about becoming a Friend click here.
Henri Gaudier-Brzeska had exceptional energy, leaving a lasting mark and assuring him a place of honour in the history of sculpture. In association with the RWA exhibition, Gaudier-Brzeska: Disputing the Earth, this Day School led by art historian Dr Justine Hopkins, will follow the evolution of his remarkable art—from the early Bristol sketches to the spectacular 'Bird Swallowing a Fish'—and his relationship to other artists and writers of his day, including Jacob Epstein, Vorticists Wyndham Lewis and Ezra Pound, and Roger Fry.

There will also be a tour of the exhibition, led by its curator, Dr Grace Brockington of Bristol University.
Course Leaders

Dr Hopkins is a freelance lecturer in Art History. Previously, she has lectured at the Victoria and Albert Museum; Bristol, London, Oxford and Cambridge Universities; the Tate, National and National Portrait Galleries; Sotheby's, Christies' and assorted independent institutions, and is a registered lecturer for NADFAS.
Dr Grace Brockington (curator of the exhibition Gaudier-Brzeska: Disputing the Earth) is Senior Lecturer in History of Art at University of Bristol. Her research is centred on the relationship between art, politics and internationalism and is supported by several externally-awarded prizes and grants. 
The Programme
The Golden Eagle's Wing: early years and escaping into art
Sculptural Energy is the Mountain: 1912-13, explorations and experiments
Post-lunch Gallery Visit
Ideas Constantly Rushing: 1914, 'late' works and final inspirations
They Killed an Awful Lot of Sculpture: the legacy of Henri Gaudier-Brzeska
Reserve your place using the 'book now' button above. Please note that spaces are limited and will be allocated on a first come, first served basis. 
Henri Gaudier-Brzeska (1891-1915), Sleeping Fawn, 1913 (posthumous cast), painted plaster, 11.4 x 25.4 x 21.6cm. Tate: Transferred from the Victoria & Albert Museum 1983. Image © Tate, London 2019
Newsletter
Sign up to our newsletter to keep up to date with RWA news